It seemed poetic that the Distilled Spirits Council released their annual report on Groundhogs day. I almost copy and pasted my post from the 2014 report to save time from typing out the same information. Visit any bourbon bar or new craft distillery and you'll know bourbon is booming. Check your local liquor store and you'll find five new brands in the "super premium" category. The empirical data is evident but it's still interesting to take a look at the actual numbers.
You can read the full report on the Distilled Spirit Council site.
Take a look at sales by category. The largest growth is in the "Super Premium" category with a increased revenues of $400M.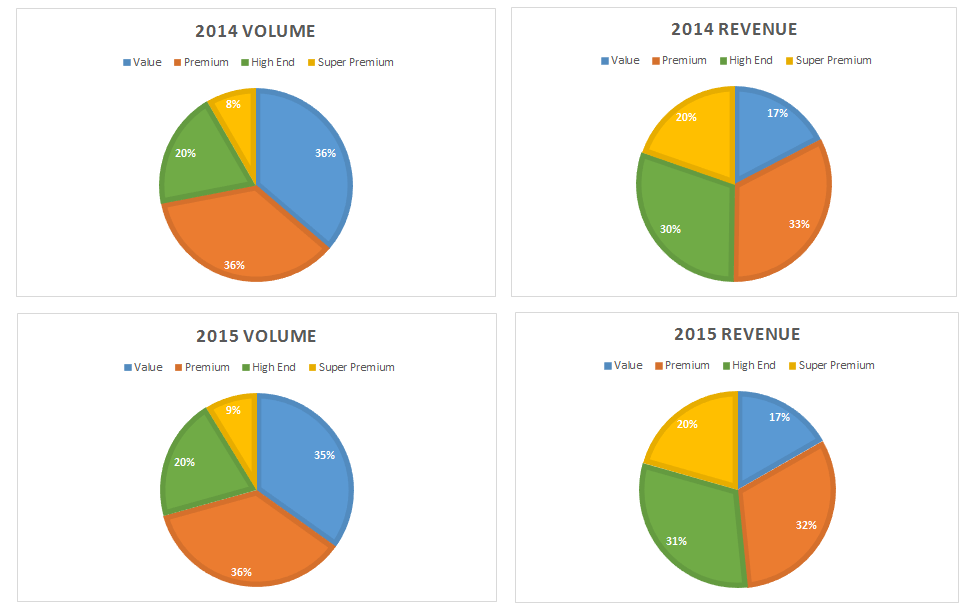 Other interesting facts. My comments are in bold
Millennials of legal drinking age interest in discovery driving innovation and premiumization. Darn kids with their skinny jeans and Twitter account driving up my bourbon prices.
Modernized alcohol laws expanding consumer access and choice. We still have a dated system but progress is good.
Growth of micro-distilleries generating excitement in spirits category. From 92 in 2010 to more than 750 in 2015. I'm betting big on Craft. I think there will be 4-5 Craft distilleries that make a big impact. Those 92 distilleries that were around in 2010 should have some excellent product by now.
Bourbon, Tennessee, Rye & White/Corn had combined sales of $2.9B. Yes, that's a "B". And that's supplier side so who know what the retail number is.
Bourbon and Tennessee whiskey was $2.5 of the $2.9B
Rye whiskey jumped close to 20% to $129M. Still small compared to bourbon but people are starting to catch on the how great rye whiskey is.