J.W. Dant is the large plastic bottle you've ignored for years. It sits on the bottom shelf of liquor stores across the country. At $29 for a 1.75L it has to be trash, right? This is one of my favorite bottles to include in a blind tasting. Everyone is shocked when they taste and find out its a bottom shelf(er).
Taking it way back, J.W. Dant (the man) was a distiller in the 1830's. He was known for using a log still when he didn't have the money for a copper still. Dant would grow his own grain. (He was ahead of his time on this estate-grown bourbon, apparently) He also built his own cooperage. In 1870, the Dants built a modern distillery. J.W. and his sons run the distillery until they're shut down by prohibition. During prohibition, Dant used the A Ph Stitzel warehouses to store their whiskey. Stitzel even purchased some of the barrels to use in their "medicinal" products. We're going to fast forward the story to 1987. Although, you can read more of the history here.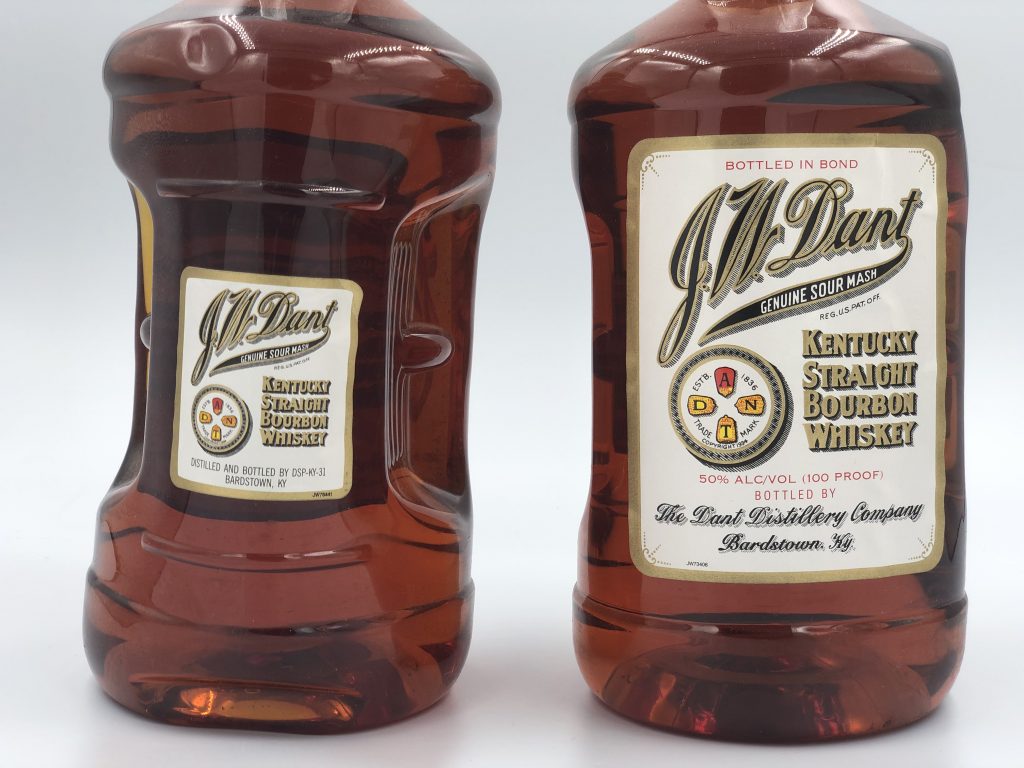 In 1987, United Distillers acquires Schenley. United Distillers sells the J.W. Dant brand to Heaven Hill in 1993. I'm sure you've enjoyed the history lesson but there is a point here. J.W. Dant bottles will vary greatly by their DSP.
DSP-IND-2; Schenley Distillery; Lawrenceburg, IN
DSP-KY-1; Heaven Hill Distillery (Louisville/"New Bernheim")
DSP-KY-2; Heaven Hill Distillery (Old Bernheim)
DSP-KY-16; Stitzel Weller Distillery
DSP-KY-31; Heaven Hill Distillery (Bardstown)
DSP-KY-113; Ancient Age (Buffalo Trace) Distillery
Deciphering the DSP codes on J.W. Dant is more art than science. You'll see bottles distilled at Old Bernheim and then bottled at Stitzel-Weller. There are bottles distilled by the Ancient Age Distillery (Buffalo Trace) and bottled in Indiana at the Schenley Distillery. J.W. Dant also has a pre-fire DSP-KY-31 offering. I've even seen a California DSP popup. Today, the whiskey is distilled at New Bernheim (DSP-KY-1) and bottled in Bardstown (DSP-KY-31).
Current J.W. Dant Bottled-In-Bond is 4-years old and 100 proof. While Heaven Hill Bottled-In-Bond had a cult following Dant seems left behind. It is as great of a bargain. Yes, it's two years younger than the old HHBIB. But, I think that helps highlight more brown sugar notes and less char and spice. I put this to a test in a recent blind tasting. I lined up J.W. Dant BIB, the new Heaven Bottled in Bond and E.H. Taylor Small Batch Bottled In Bond. The Dant and Heaven Hill were the clear winners. Dant was the slight favorite of the two. E.H. Taylor (which is a favorite of mine) tasted watered down in comparison.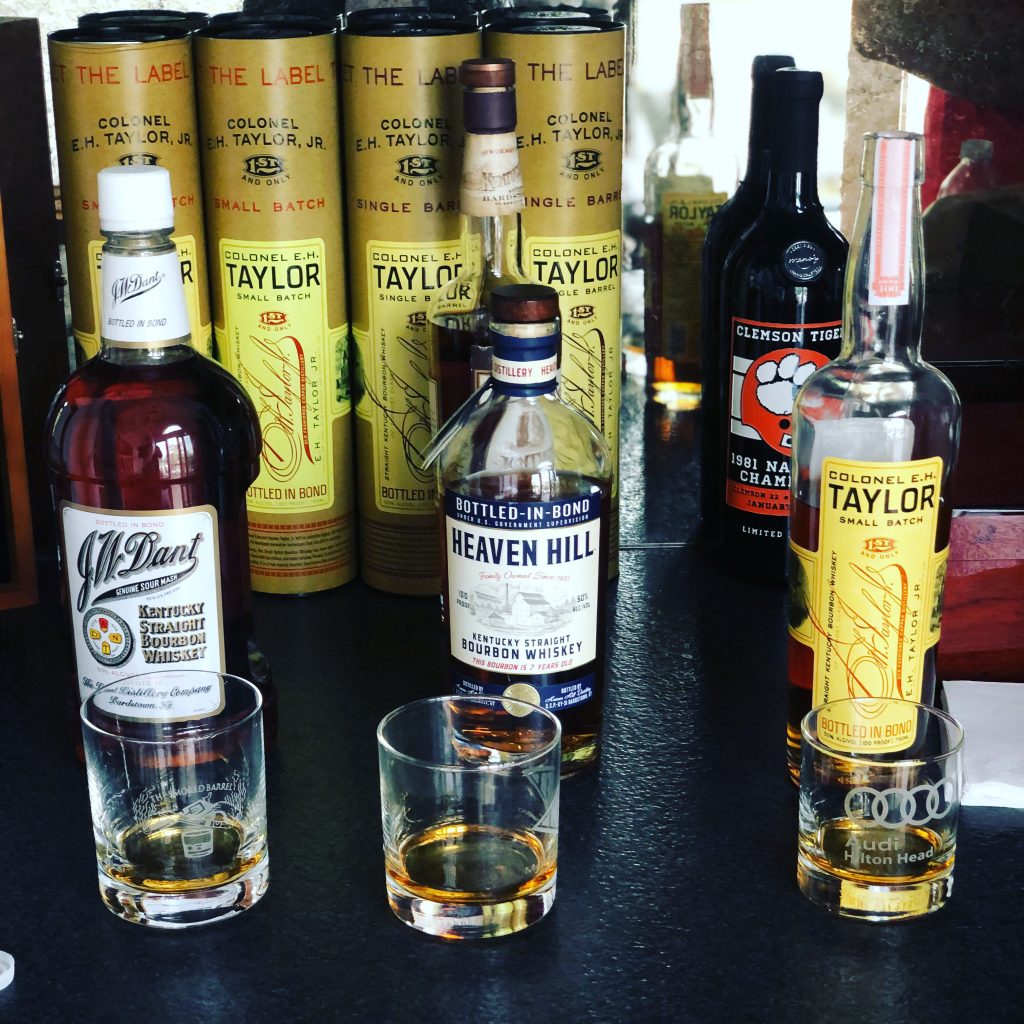 I'll wrap this post with a challenge. Grab a bottle of Dant. Line up a blind tasting. Come back here to report the results. Am I the only one that thinks this is the best value on the market today? All Wild Turkey 101 lovers can leave their hate-filled comments below.