Last week, I had the opportunity to attend a Taste of the Decades at the Tousey House in Burlington, KY. I promoted it on Bourbonr and was pretty excited going into the tasting. I ended up completely blown away by the tasting and organization the event raised money for. I don't want this buried in the post. I'm going to mention the Dragonfly Foundation before the details of the tasting. Dragonfly mission is simple "Helping young cancer and bone marrow transplant patients (ages 0-30) and their families find strength." They provide support, quality of life enhancements, multiple weekly events, and opportunities to patients and families enduring treatment and the emotional, physical and financial toll of treatment. If you're looking for an organization to support, please consider the Dragonfly Foundation.
Back to the whiskey portion of the event. I would've walked to Kentucky to taste the whiskey lineup at this event. The VIP tasting started with flights of the following whiskeys:
1977 Old Weller Original
1984 Red Wax Van Winkle Reserve
1992 Old Fitzgerald BIB
2009 Pappy Van Winkle 15-Year
Old Rip Van Winkle 25-Year
Kentucky Owl Batch 7
Kentucky Owl Rye Batch 1
Four Roses Al Young
2017 Four Roses Small Batch Limited Edition.
Julian Van Winkle was at the tasting to introduce the Stitzel-Weller bourbons. Dixon Dedman from Kentucky Owl brought Batch 7 and Batch 1 of their rye. Byron Banks, senior account manager of Four Roses, lead the tasting of Al Young LE and the 2017 FRSmBLE. I was a kid in a candy shop. Excited was an understatement. Doing a review seemed a little silly. Trying to critique bourbon bottled the same year my parents met in college seemed to miss the point. This was a taste of the decades. I tried to approach the tasting as an enthusiast and less as a reviewer. To steal a quote from my favorite new book by Thad Vogler:
I believe the mind and all the senses must participate. One's soul must participate. The more you study wine or spirits, the more you understand that you will never know it all. We do not strive to be experts, only enthusiasts, and we let passion and impulse guide our selections as much as possible.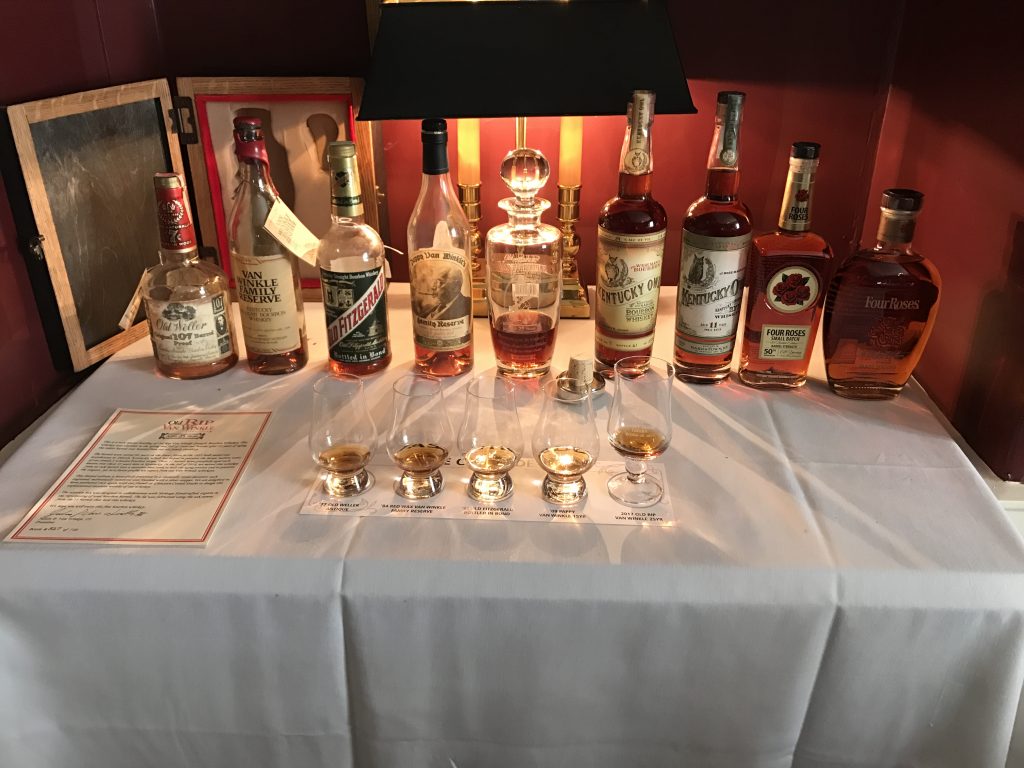 Still, I couldn't help myself from taking a few notes 😉 . I'm only including the notes from the "wheated" bourbons. I have already reviewed the others whiskey's on Bourbonr.
1977 Old Weller Original – This is quintessential Stitzel-Weller. Stewed apples, golden raisins, and butterscotch. It's sweet and balanced with heat from the 107 proof as well as oak and charr from the age. I thought this was phenomenal.
1984 Red Wax Van Winkle Reserve – I was lucky enough to sit next to Julian Van Winkle during the tasting. He mentioned that this is one of his favorite bourbons. It's even cooler because it was bottled with red wax before Makers Mark filed their trademark. The nose is brown sugar and baking spice. Slightly fruity with notes of apricots and dried figs. The taste is surprisingly soft. Maybe it's because I tasted after the 107 proof OWO. The taste is creme brulee and dark fruit.
1992 Old Fitzgerald Bottled-In-Bond – The nose is corny and grainy. It has notes of butterscotch and berry but a little more alcohol forward. The taste is sweet and cereal. I've had similar bottles to this one and have walked away with different tasting notes from each.
2009 Pappy Van Winkle 15-Year – This is the last year the 15-year Pappy Van Winkle was Stitzel-Weller stock. The nose and taste are incredible. Dark cherry and brown sugar. The tannic oak notes bring balance to the sweetness. It is on the drier side with tobacco and leather notes. But there's still a big punch of butterscotch and apple. Another great pour and I'm beginning to relax as I taste.
Old Rip Van Winkle 25-Year – The nose is oak (shocker). It's oak, vanilla, and orange peel. It dry and a heavy pour. The oak is prominent but some other flavors of pepper, leather, and cherry mingle nicely. As a reviewer, I would say this wasn't my favorite. As an enthusiast, it was awesome to try a wheated bourbon that old. This bourbon had to go through some heavy filtering to bring down the oakiness. The Van Winkles and Buffalo Trace did a good job on this one.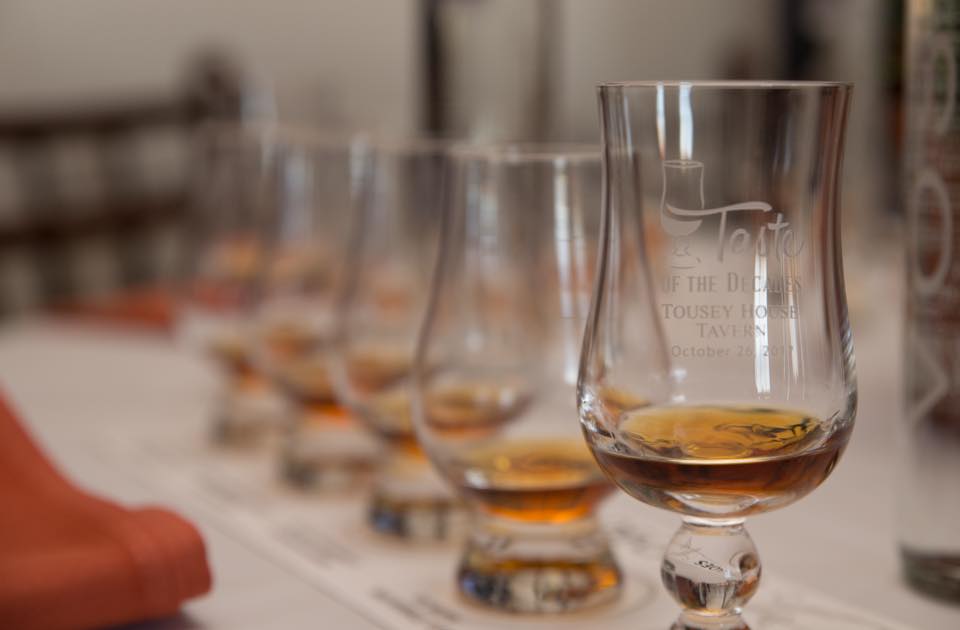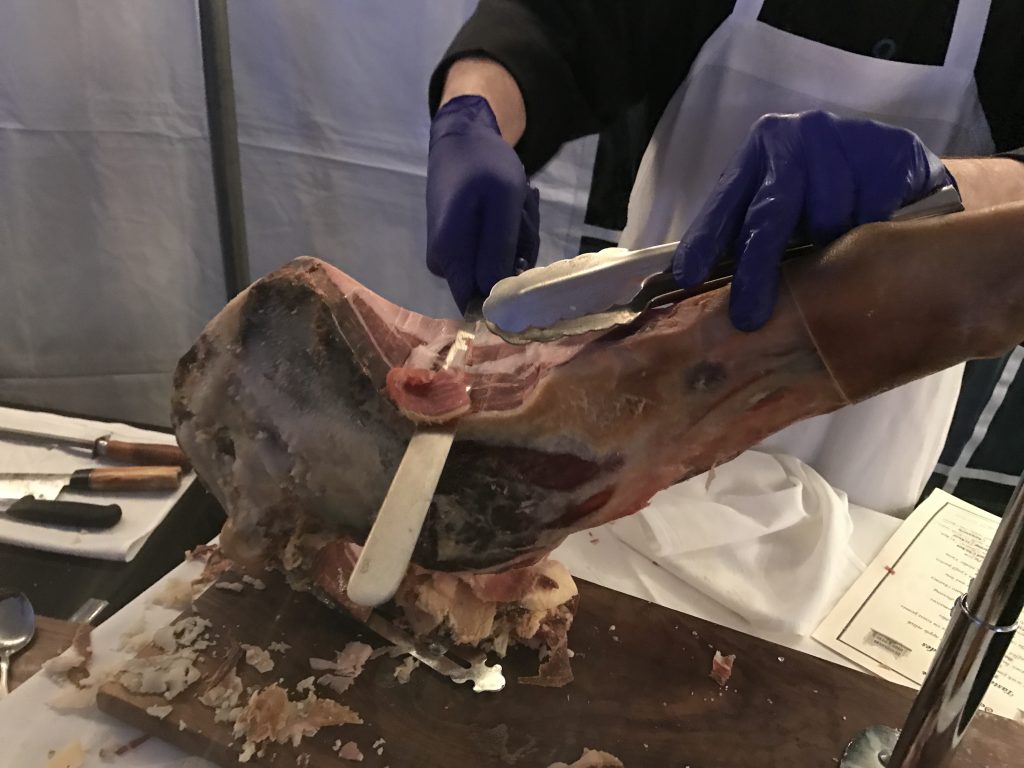 After the tasting, there was a tent with amazing food and even more bourbon. I was able to chat a lot of great bourbon and whiskey friends. And, finally, put a face to several Instagram or Twitter accounts. Between the tickets, blind auctions and raffle giveaways, they were able to raise $25,000 for the Dragonfly Foundation. It truly was an amazing evening. I want to thank Brad Wainscott and everyone at Tousey House for putting on a great event. If you're in Kentucky make sure to stop by the Tousey House. If you need a place to stay the Willis Graves Bed & Breakfast is within walking distance!