Here's the format. Each episode there are 4-5 tasters with 5-10 whiskeys. Each taster is sent samples and submits their reviews and ratings before the live reveal. Every bottle in the blind tastings has been purchased by me. No outside bottles or media samples will be selected. I try to purchase every bottle at retail but, with today's bourbon market, have to rely on fellow Bourbonr's to source certain bottles.
his month I'm joined by Kenny Coleman of Bourbon Pursuit, Max Christy from Super Fly Bourbon Club, Ed Bley from Cork n' Bottle and Edwin Vargas from the Cleveland Bourbon Club.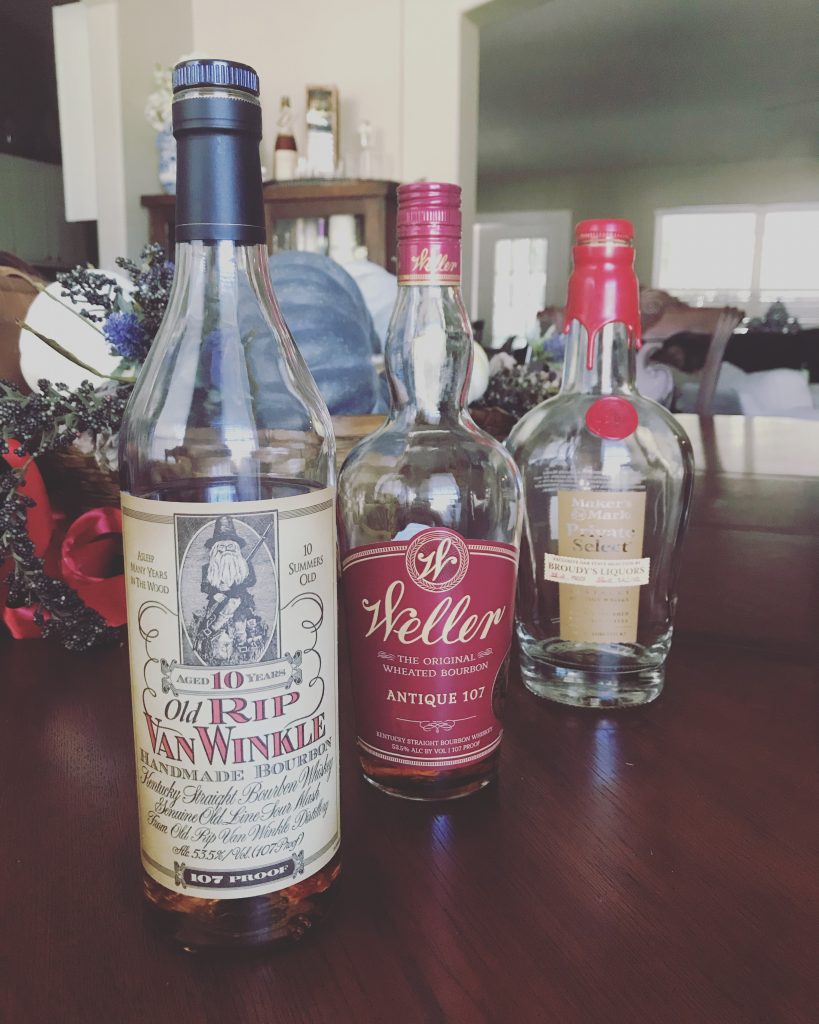 Each taster is asked to evaluate each whiskey based on the following scale:
0-60 – Terrible. Bottles should be destroyed
61-70 – Bad. Flavor is off as a whole but shows a few redeeming notes
71-80 – Decent. Could drink in a pinch but probably more of a mixer
81-85 – Good. I want a bottle on my shelf as a daily drinker
86-90 –  Really Good. Everyone should buy a bottle
91-95 – Great. This is phenomenal I would be willing to spend whatever it takes to get a bottle
96-100 – Perfect. This is everything you want in a whiskey and it has no flaws
There was a lot of great information shared by our tasters. If you want to skip straight in here are some of the markers for this video. Start of the tasting notes. The Old Rip Van Winkle 10-Year reveal and tasting notes. I highly suggest listening to Ed Bley describe the process of selecting a Maker's Mark Private Select Barrel. Wondering why there's a Ninja blender in the picture? Skip here for the big (and shocking) reveal!
If you're only interested in the results check out the summary video below. You miss out on the banter and information. But, you may not have time to watch an hour of bourbon discussion.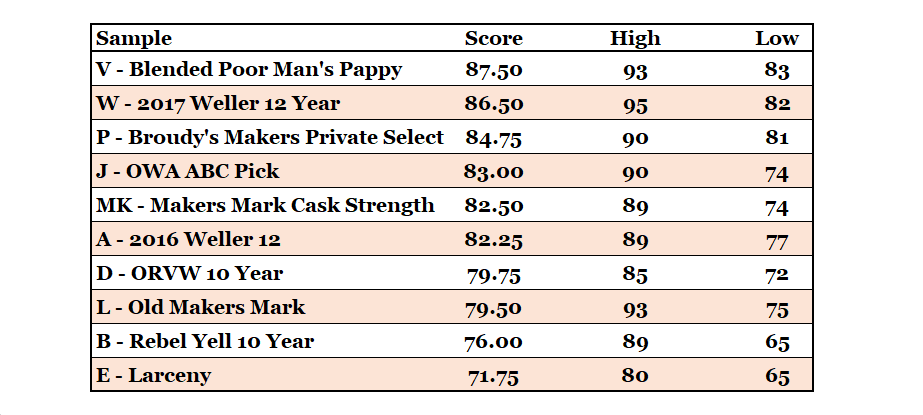 Taster Notes: