But You Probably Won't…
Yesterday, I found a cool new app called The List App. The List App is basically twitter but for lists. After signing up and browsing for a while, I decided to create my own list.
Of course, my first list had to be bourbon related. This isn't a list of hard to find bourbons. These bourbons are the impossible to find bourbons. They range from "you'll never find" to "maybe a handful of bars in the country have a bottle"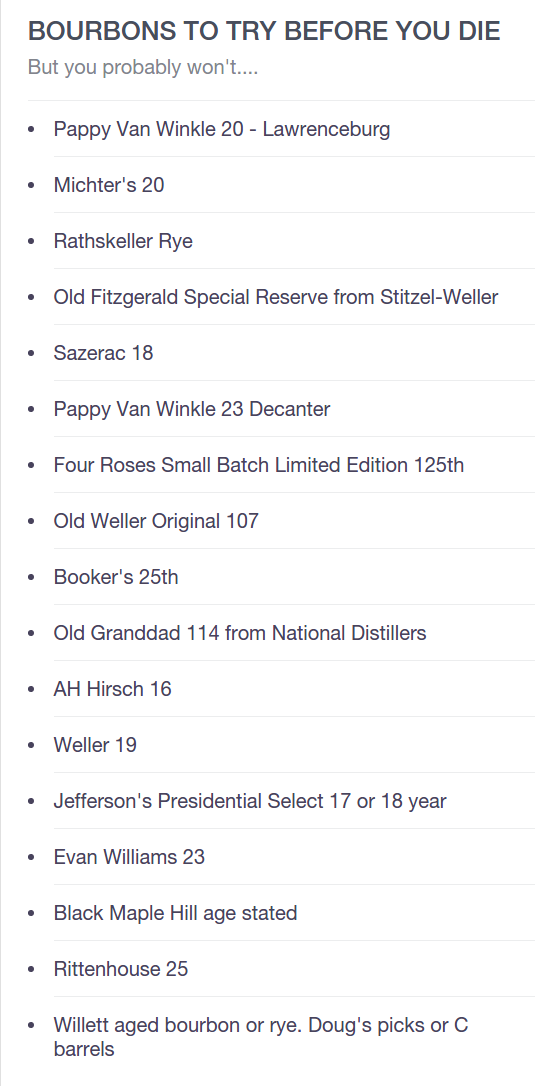 We talk enough about good available bourbons on Bourbonr so I thought it would be fun to talk holy grail bourbon. Yes, people quip Pappy and BTAC as rare or hard to find. Remember those releases are available every year with bottle counts in the thousands. If you want to see pictures of these bottles you can check (most of) them out at WhiskeyID
How many have you tried? What would you add to the list?
Bars you could possibly find these bottles: