Today, Buffalo Trace (BT) declared their intentions to shut down secondary markets that sell BT products. What does this mean? Will Buffalo Trace join forces with the ATF to take down secondary sites? I can't imagine any other agency would be able to regulate this and I would assume the ATF has bigger fish to fry. I understand they're trying to protect their customers. It just seems odd. For some, the secondary is the only realistic chance they have at buying a bottle of Pappy Van Winkle. Now, this is obviously abused but why would Buffalo Trace want to shut down the only outlet some people have.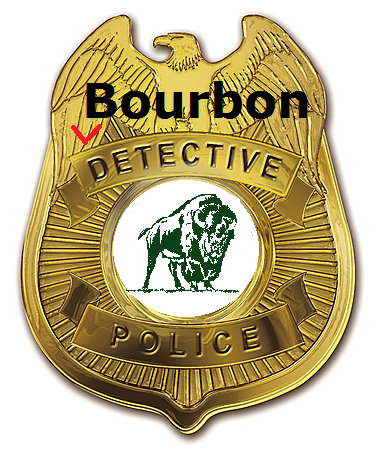 From Buffalo Trace:
We do receive many e-mails enquiring about the online or "secondary" market for our whiskies and especially the high prices being charged for them.  We would like to take this opportunity to address the question as we enter the holiday shopping season.

Our strong recommendation is not to buy our whiskeys on the "secondary" market, aside from the fact that it is illegal in most states, there is also no guarantee about what you might be buying from a product provenance standpoint.  Sadly, we see mounting evidence in other parts of the world around counterfeit spirits.  We do not want to see any customer of ours duped in the secondary market nor having to pay exorbitant prices.  We are continuing our efforts to shut down the illegal "secondary" market for our whiskeys.

The U.S. has a well-developed system for the distribution of spirits which involves us, a distiller, selling to a distributor who in turn sells to a retailer.  While the system is not perfect, it does provide many consumer protection benefits, including a very good chain of custody for the spirits you purchase.  Our recommendation is to always buy our whiskeys from a fully licensed retailer.

With respect to pricing, while it is illegal for us to dictate the prices charged by a retailer, we have maintained our pricing policies over time such that both our distributor and retail partners can make an appropriate profit and still sell our whiskeys for a reasonable price so that our main goal can be achieved – the enjoyment of great whiskey at an affordable price.  If you do come across examples of price gouging, we are always interested in hearing about them.

For our part, we continue to distill and age evermore whiskey, which hopefully over time will alleviate the supply / demand imbalance we have seen in recent times.

Hope this helps answer an oft asked question.
Honestly, the current system hasn't done a good job of getting the product to the consumer. Distributors hold back bottles. Retailers keep bottles to sell on the secondary market themselves. There's no perfect solution, yet a 3 tier system developed from prohibition is far from efficient. It's a good problem for Buffalo Trace to have. I'm  sure BT  receives thousands of emails from people complaining about "flippers", "gougers" and "secondary markets". They're probably tired of that.
A "snitch" line seems like a way to calm the masses but not a solution. Buffalo Traces hands are tied when it comes to controlling prices. Distributors will not withhold from a retailer because they gouge. As long as that retailer hits their Sazerac sales quotas they'll still get Pappy. I think it's ridiculous what some retailers try to charge, but you know what the answer is? DON'T BUY FROM THEM. If a retailer tries to scalp loyal customers don't shop at the store anymore!
Oh well, I guess I'll go back to crafting my own bourbon