Back in late 2018, I was visiting the Jim Beam Distillery for the Booker's 30th release. We toured the distillery and the distilling team mentioned that they were running Booker's that day. After asking a few questions I found out that there are actually different production processes for most of the Beam bourbons. How did I not know this?!
Initially, Jim Beam Distillery only made two bourbons. A high-rye bourbon and a low-rye bourbon. After tasting, Beam would appropriate the different barrels to their different brands. Then Beam started to incorporate wood management. Meaning, they would place certain brands in different parts of the warehouse. I.e. I've heard it rumored that Baker's often comes from higher in the warehouse while Booker's is pulled from the center. Around 2008 (according to this Chuck Cowdery post) Beam began to adjust the production process for each bourbon. It gets a little confusing. I created this chart to help.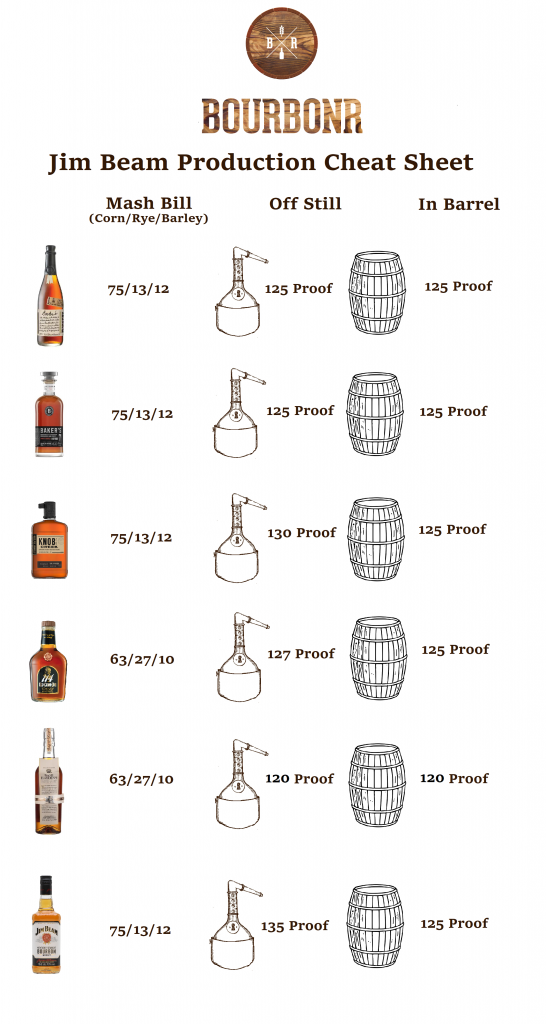 This makes me love Booker's even more! It comes off the still, into the barrel and into the bottle without a drop of water.