In April, Jim Beam revealed their new Jim Beam "Game 7 Batch." The release commemorates the Chicago Cubs first World Series win since 1908. There were quite a few comments claiming that Beam was piggybacking their way to make a few bucks. Cubs fans
are excited
and ready to buy anything that's red and blue with a large "C" on it. Most people don't realize how deep Jim Beam's Chicago roots go. Aside from the distillery location, Jim Beam is a Chicago company.
There's no doubt that the Beam's have a rich history in distilling whiskey. "Rich history" is an understatement. Limiting the Beam's to only the Jim Beam Distillery sells the
family history
short as well. In fact, a "Beam" has been a part of almost every distillery that mattered for the past 200+ years. This post is about Jim Beams ties to Chicago.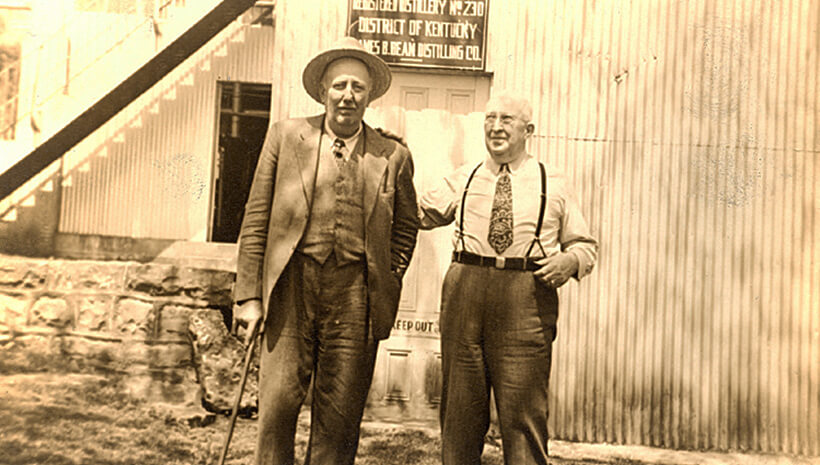 If you take a distillery tour you'll hear about the lineage of Beam's Master Distillers.
Starting with Jacob Beam in 1795, the family history tracks all the way to the 7th generation, and current Master Distiller, Fred Noe
. Jacob Beam was making whiskey since 1795. But, his great-grandson, James Beam, sold the Clear Springs Distillery before prohibition. A few years later, 
James Beam purchased the Old Murphy Barber Distillery in Clermont. He planned on turning it into a quarry
. With Prohibition repealed, those plans changed.
Joined by his son T. Jeremiah, his Brother Park and Park's two son's Earl and Carl Beam James Beam founded the James B. Beam Distilling Company in 1934
. There was one problem, money. The Beam's turned to a group of Chicago investors.
With the influx of capital from the Chicago investors, the Beam's completed construction on the distillery
. The Beam's completed construction in (an
unbelievably
fast) four months.
Since that time the Beam's haven't owned the company. Beam has maintained an office in Chicago (Deerfield), IL from the start. The corporate office moved to Chicago in 1949. This move came after the passing of James Beam. After James Beam passed away T. Jeremiah took over as President and Master Distiller.
Founded in 1934, The James B. Beam Distilling Company has changed over the years. American Tobacco acquired The James B. Beam Distilling Company in 1967. In 1969 it was renamed American Brands. American Brands became the holding company for many businesses. The list included Jim Beam, Titleist, FootJoy and Master Lock to name a few. In 2011, Fortune Brands sold off or consolidated it's other brands in preparation for an IPO. The trimmed down company was re-branded as Beam, Inc. Life as a
publicly
traded company didn't last long for Beam, Inc. Sutory Holdings acquired Beam, Inc in early 2014. The new international powerhouse joined forces to form Beam Suntory, Inc.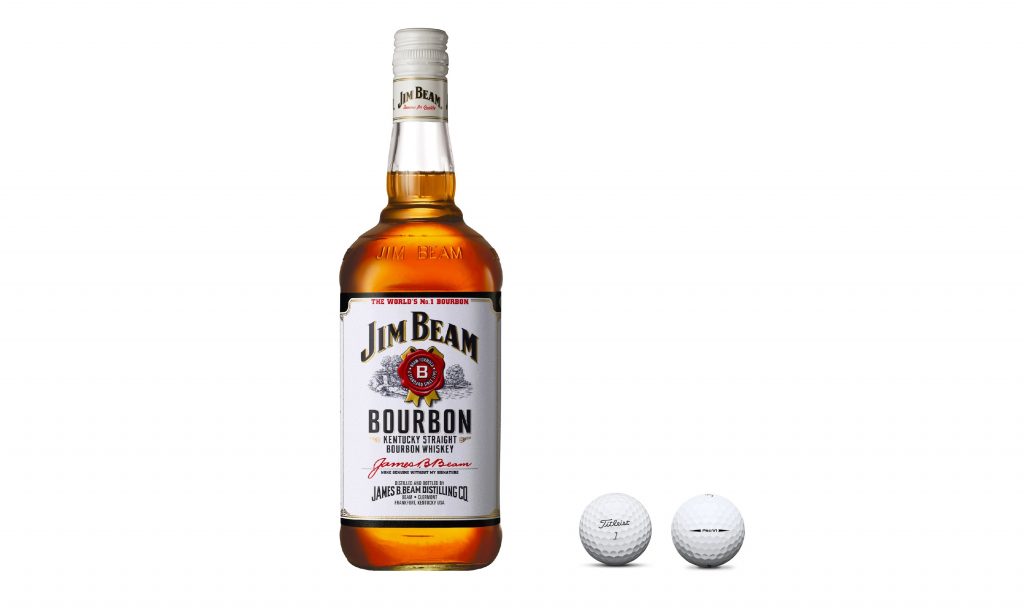 That's how things remain today. The Beam Suntory, Inc. headquarters are still in Deerfield, IL. I can't help but think about how things may have been different without the Chicago investors. There were a lot of distilleries that started up after Prohibition. Only one has gone on to be the number one bourbon producer in the world. Because of the rich Chicago history, I can't think of a better celebratory bottle than the Jim Beam "Game 7 Batch." Go Cubs!