This will be my third year I've attended the Orlando Whiskey Festival. Every year, I've tasted some amazing whiskey. If you think you can make it definitely let me know. Would love to meet some fellow Bourbonr's there! Tickets are available here.
Features include: fine single malt, blended Scotch and American whiskeys including Boubon and rye, favored whiskeys, beer and wine. The grand tasting allows guests to sample close to 100 whiskey brands and interact with industry professionals. Gourmet menu selections will be on site from some of Orlando's most popular restaurant groups. An outside lounge area will incude live entertainment and cigar vendors.

It's for a good cause
Whether you spell it Whiskey or Whisky, Whiskey & Bizz hosts events with the finest of spirits from all over the world to patrons and newcomers alike. However, Whiskey & Bizz is about more than whiskey, we are about educating, networking, friendships, and bonding over our favorite spirits, all the while trying to strengthen our community by donating proceeds to a local non-profit. All net proceeds raised from our events go to benefit The Lovely Project – a 501(c)3 non-profit organization, headquartered in Orlando Florida.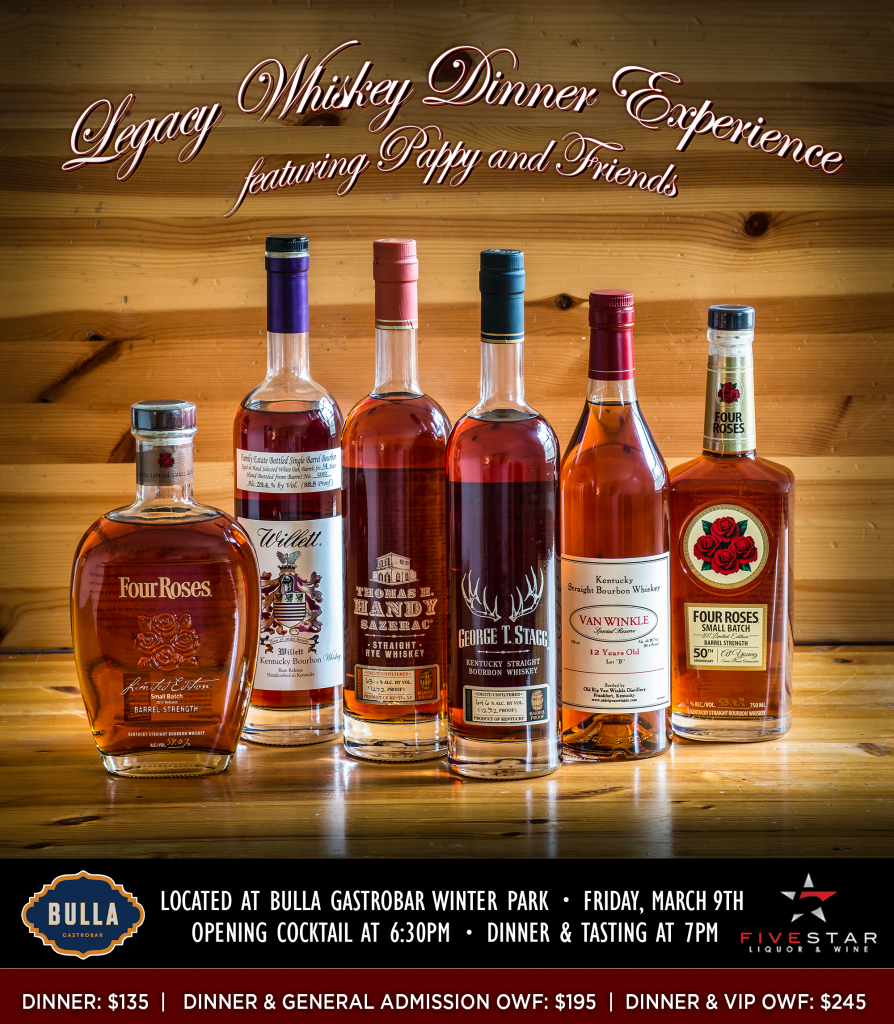 In addition to the Orlando Whiskey Festival, Whiskey & Bizz, LLC also brings you the Ultimate Whiskey Dinner Experience featuring Pappy & Friends located at Bulla Gastobar Friday, March 9th. This three-course dinner features a limited-release whiskey tasting including a total of six fine/rare whiskeys to sample.