As I mentioned early this week, Pappy Van Winkle started to release. However, with everyone hypersensitive to spotting fake bottles the same picture started to circulate on Bourbon and the Facebook bourbon world. It was a picture of a 15-year Pappy Van Winkle with a red cap (thanks, Blake Cloninger for this picture). Many claimed the bottle was fake. A bad fake at that. Then more 15 years popped up without the traditional black cap.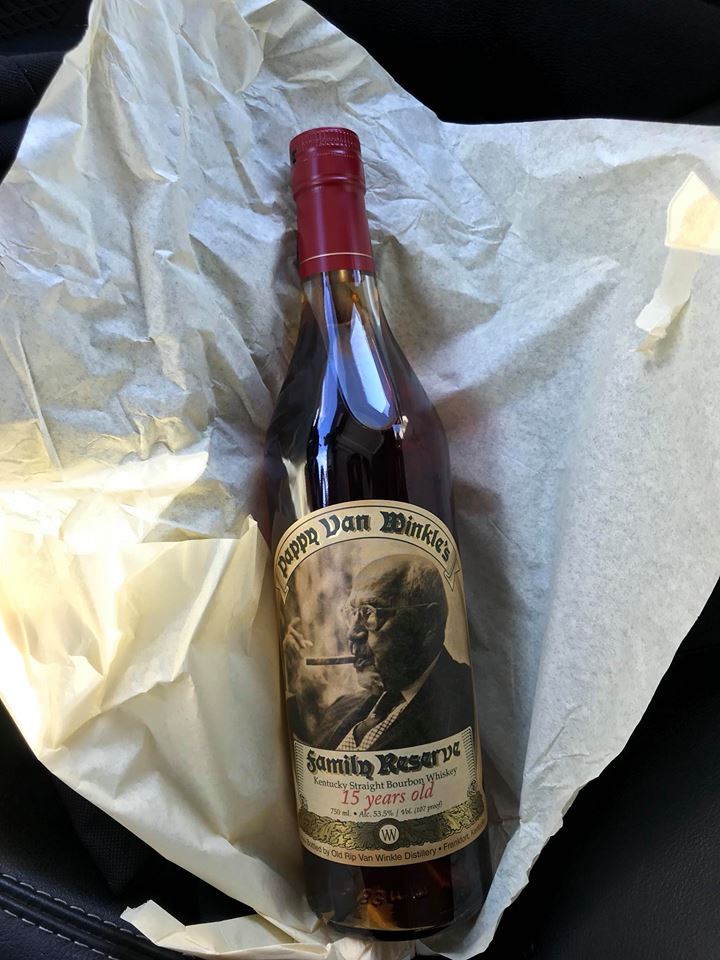 Yes, we mistakenly put red capsules on Pappy 15 bottles this year, instead of black capsules. We are sorry for any confusion this may cause.
Turns out this was a mistake on the bottling line at Buffalo Trace. They've acknowledged and apologized for the error but you still question how that happens. Probably because Pappy is an insignificant percentage of what gets bottled at Buffalo Trace. As much as we care as consumers it's just another day of bottling on line "L". The good news is I don't think there was a mixup on what's in the bottle. But, you'll have to open it to find out! I'm sure collectors are waiting to pounce on this bottle. ISO: Pappy 15 Santa Edition!