This past summer Heaven Hill doubled down on the rise of rye whiskey and released Pikesville Straight Rye. "Pikesville" the name can trace it's lineage back to Maryland in the 1895's. Stories are cool. A great product is even cooler.
First, some details about Pikesville Straight Rye. It's a 6 year, 110 proof whiskey that retails for around $50-$60. The Heaven Hill rye mash bill is estimated to be 23/65/12 corn/rye/barley.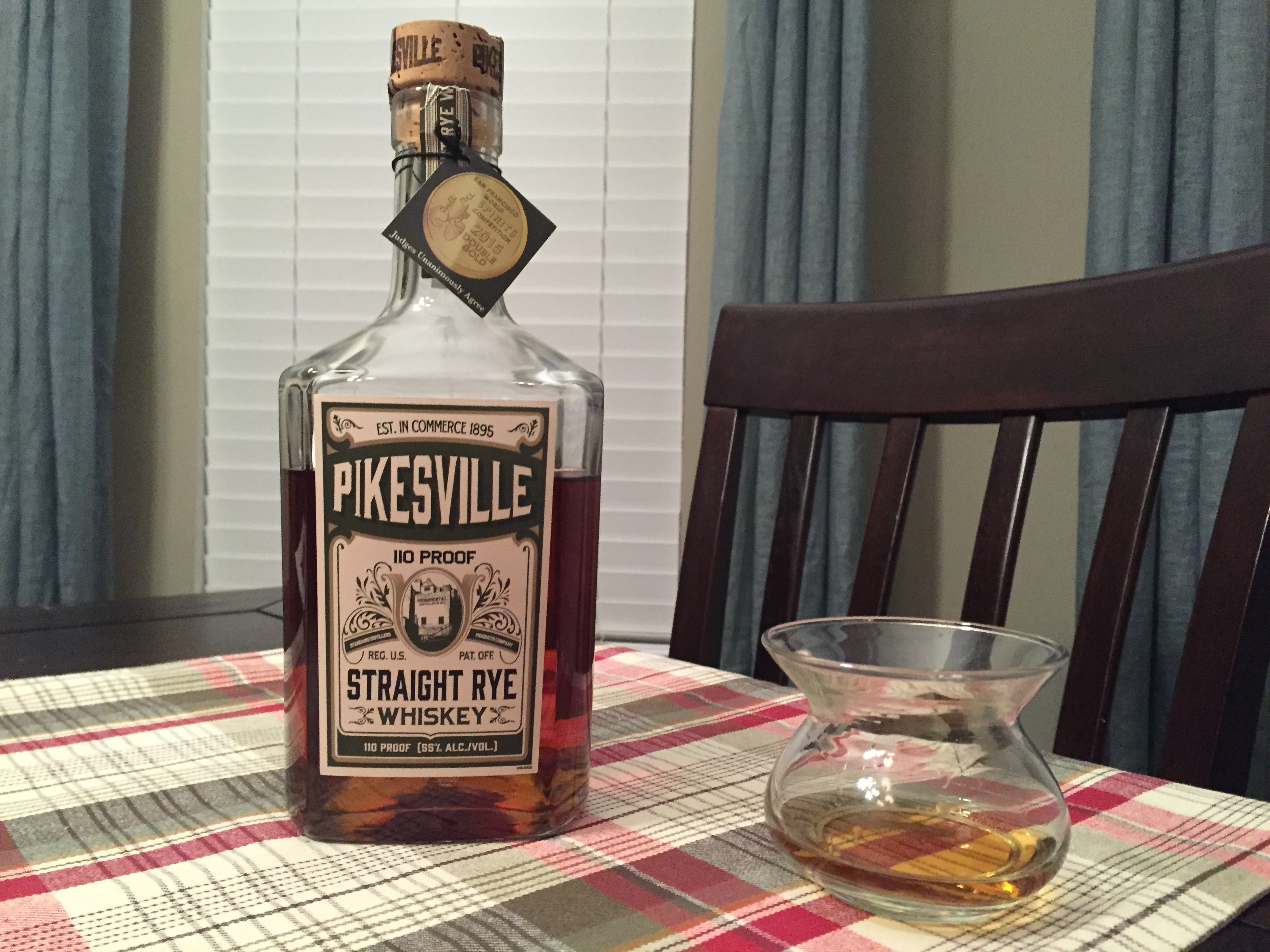 Pikesville Rye Whiskey Review
The nose is overall sweet with vanilla. It a little fruity but more like honeydew or some other sweet melon. The taste is honeydew with orange peel and sweet tea. It doesn't have the spiciness of a high rye whiskey but there's plenty of cinnamon or nutmeg.
This stuff is delicious. It has great flavor for a 6-year whiskey. The proof is high enough to provide a bite but it's rich enough to enjoy neat.
Conclusion: I would buy a bottle if you see it. Here's the hard part. Is it twice as good as Rittenhouse which is only 2 years it's junior? Is it $20 better than Sazerac 6 year which is Buffalo Trace's similar offering? All questions you'll have to answer but I'll leave that up to you.