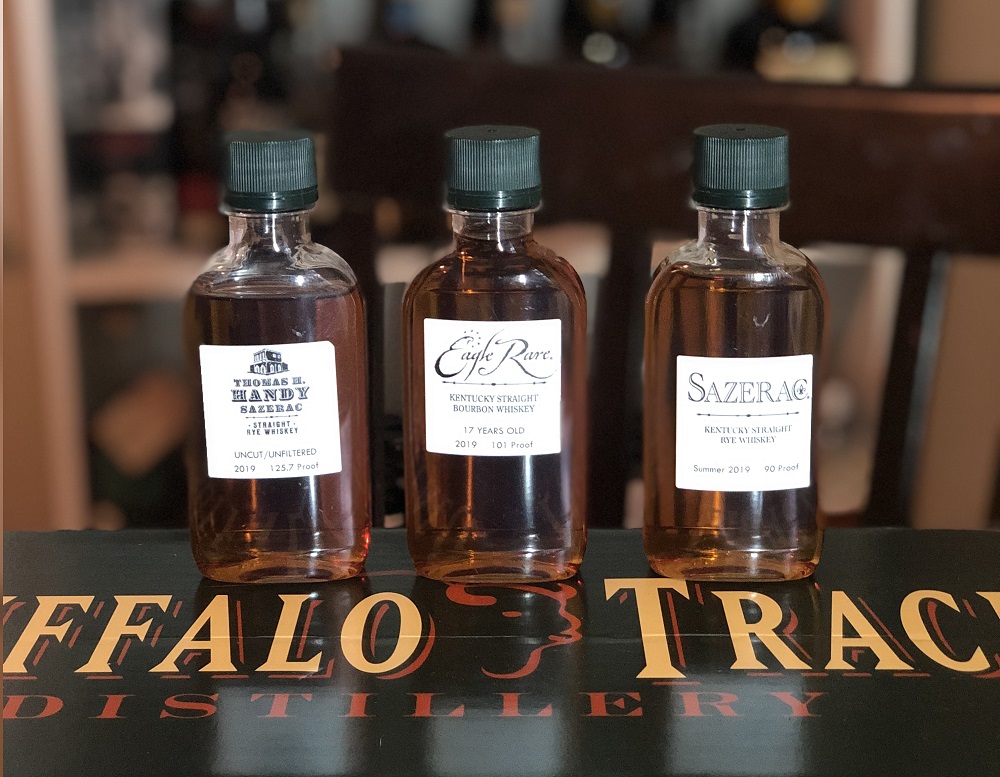 This is part one of my Buffalo Trace Antique reviews. In this video, I review the Sazerac 18, Eagle Rare 17 and Thomas H Handy.
The nose is initially floral and fruity. There are notes of baking spice and caramel apples. The taste is filled with dried cherries and apricots. There are some brighter notes but it all transitions into a musty dry cedar note. It's not as apparent at first. But, it's slightly offputting when going back to the whiskey.
Conclusion: This whiskey was promising on the nose. Unfortunately, there were some notes that I didn't enjoy in the palate and finish. Compared to the 2015 release, it doesn't compare.
With this whiskey, you dive straight into dry, aged notes. There is a lot of tobacco, leather and dried orange peel. I still get a lot of brown sugar and toasted almonds. The palate is full and bursting with different flavor notes. I get a Bruled banana and toasted walnuts. The finish eases into dried out and bright cherry.
Conclusion: This was a great surprise. I was hoping for this flavor profile as soon as I heard they were moving to 101 proof in 2018. This is a win.
Initially, the whiskey starts with a sweet and spice balance similar to hot tamales candy. There are some different notes. I get sweet-tarts with a little bit of mint. I still pick up black pepper, honey, and apple cider. The taste spicy but the heat slowly dissipates to a medium to shorter finish.
Conclusion:  This is a solid release. It wasn't spectacular but I would definitely buy it given the opportunity. It would hold its own amongst any other barrel proof rye currently on the market.
Overall, I felt like this was a strong showing. The Sazerac fell short. Eagle Rare was a home run and the Handy was a great pour.
Join me tonight as I review the George T Stagg and William Larue Weller.