Last week we did a blind tasting with BourbonHunt Pro members. There were no clues given. No outline for what we'd be tasting. Just 3 samples labeled 1, 2 and 3 and a week to taste. I've already discussed the merits of blind tasting but it's always cool to see it in action. Here are the blind results.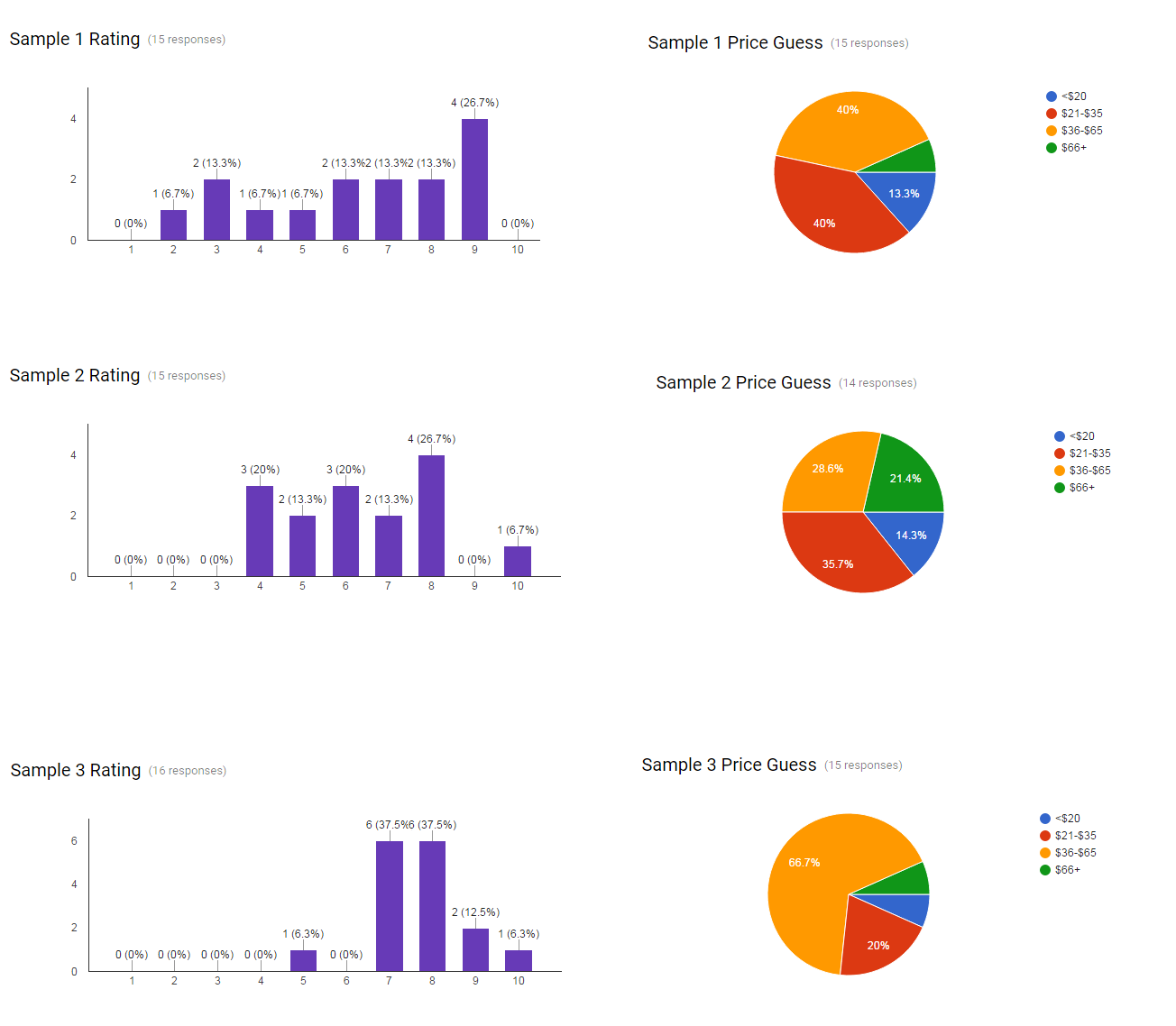 What were these mystery samples? Notice that the distribution of scores gets tighter towards the as the samples progress. Out of the sixteen tasters fifteen scored sample #3 as a seven or better. Sample #1 didn't receive any 10's but it did have a strong showing with four 9's. There's also no agreement on pricing. Sample #3 seems to have the highest consensus on pricing with 66.7% of tasters thinking it falls in the $36-$65 range. Enough rambling. Here are the results: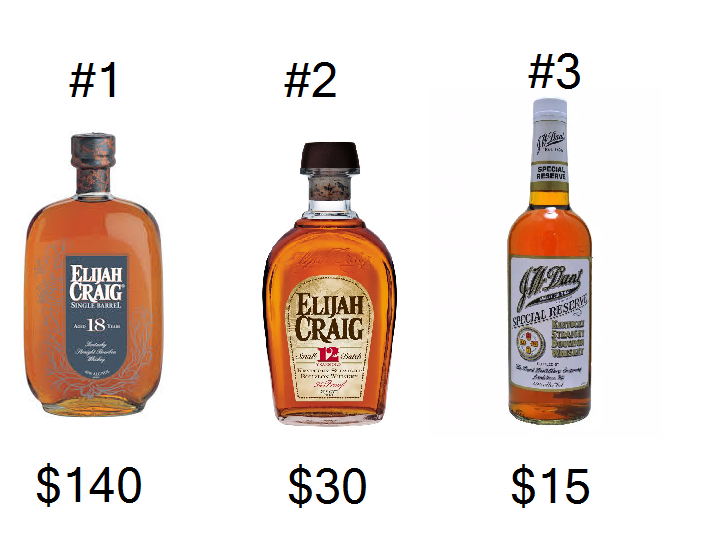 That's right. The $15 bottle of J.W. Dant BIB was scored at "7 or better" by 94% of the tasters. Yes, Elijah Craig 18 is almost 10x the cost. I think this goes to show that you don't always have to pay a lot to get the best bourbon. Everyones taste is subjective. Not everyone loves the dry, woody flavors of ultra aged bourbons. Consider yourself lucky if you don't as it will save you a lot of money!