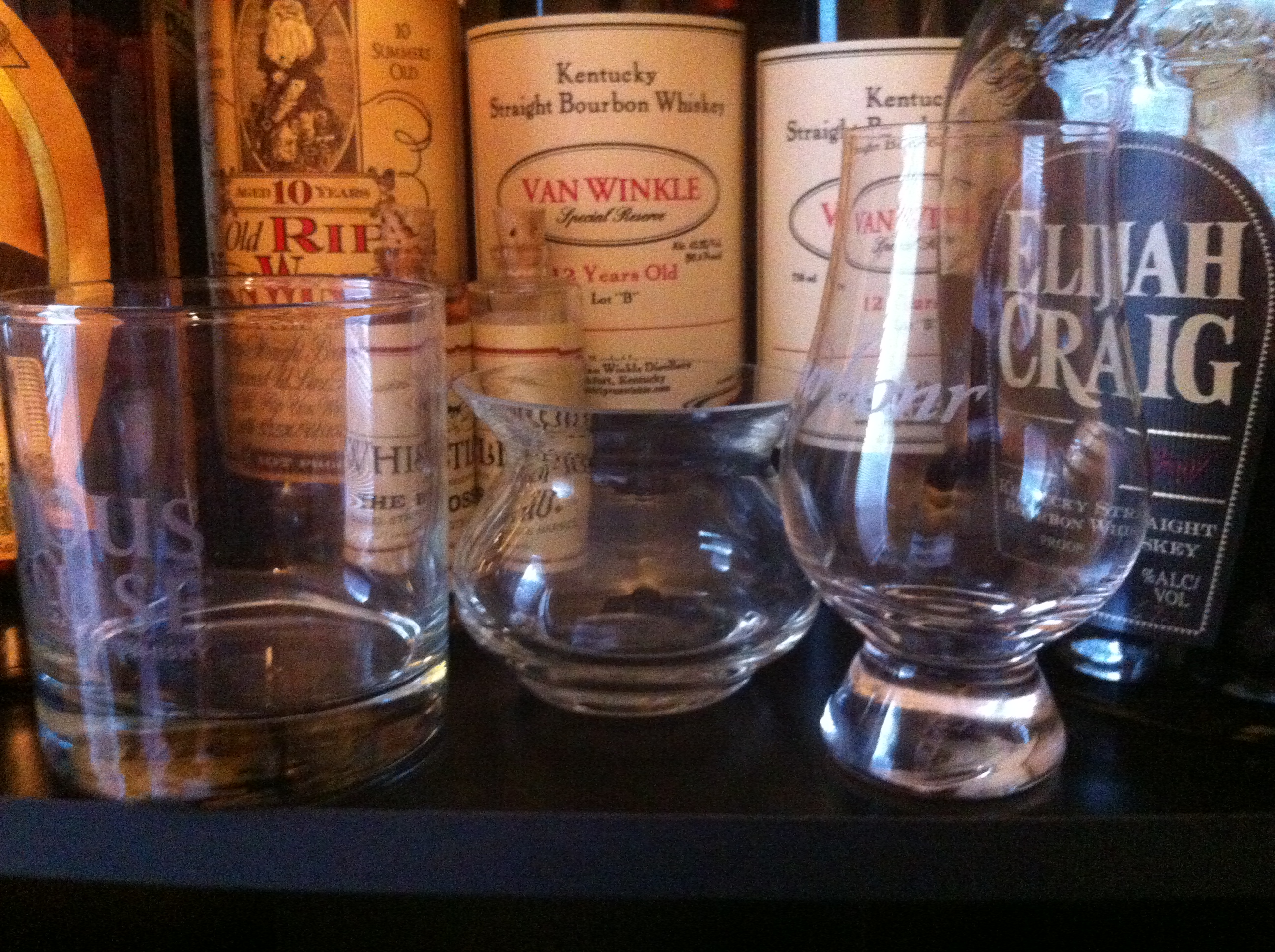 Bourbon Glass
Choosing the right bourbon glass can be confusing. If you're new to bourbon/whiskey a funny looking tiny glass may not seem important but it is. Here's what a good bourbon glass does. It concentrate the aroma of the bourbon/whiskey so that you can smell the complexities.
NEAT stands for Naturally Engineered Aroma Technology. Basically, the shape of the glass allows the alcohol to dissipate so that you smell more bourbon and less rubbing alcohol.
Pros: Provides a better nose and tasting experience. Wide rim.
Cons: Can be hard to sip at first
Use promo code "bourbonr" for 12% off your entire purchase!
The Glencairn glass has been the glass of choice for a lot of whiskey drinkers over the years. It's a solid and reliable glass for bourbon tasting
Pros: Availability, slightly cheaper than the NEAT glass, excellent glass for tasting
Cons: Small rim, concentrates aroma in one area so there's more of an alcohol burn
While not designed for tasting you can still get a good nose on the bourbon using an Old Fashioned Glass. Unfortunately, the side are vertical and not rounded so you will lose some of the aroma.
Here is a picture of my bourbon glasses which I rotate through: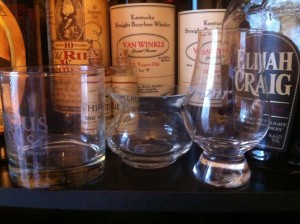 After you get your bourbon glass you can get started with "How to Taste Bourbon"