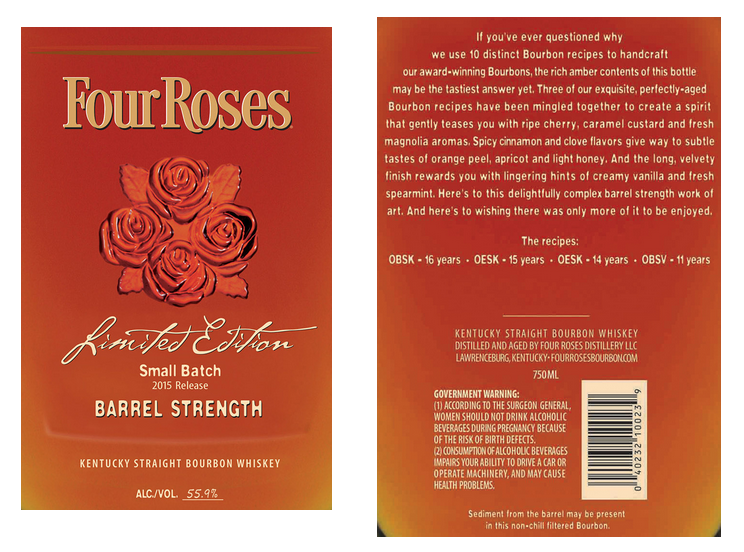 2015 Four Roses SmBLE Review
Every fall Four Roses releases their "small batch" limited edition. The small batch limited edition (SmBLE) release marries several different mash bills to create something exceptional. In total, Four Roses has 10 different mash bills but usually selects 3-4 to be a part of the SmBLE. The 2015 release is a combination of the following mash bills: OESK, OBSV and OBSK.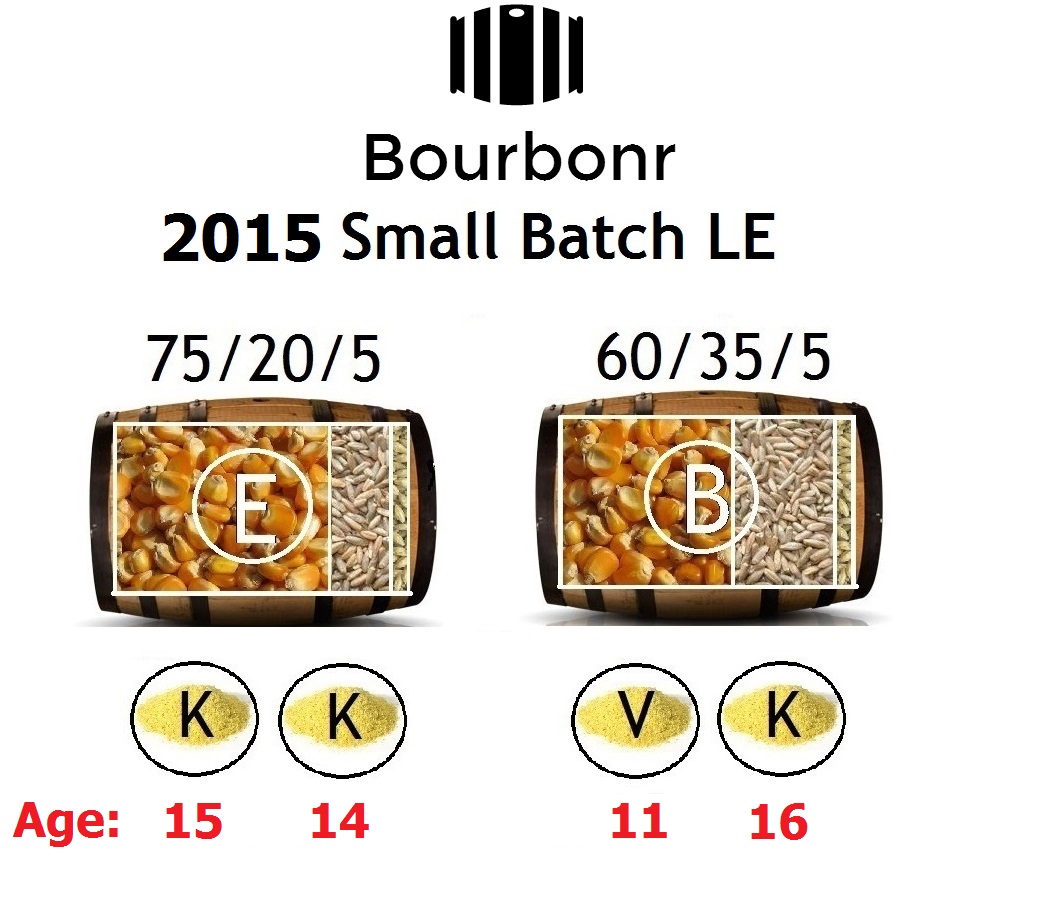 As I've done with several recent releases, I tasted 2015 FRSmBLE blind accompanied by the 2014 and 2013. Here are the tasting notes: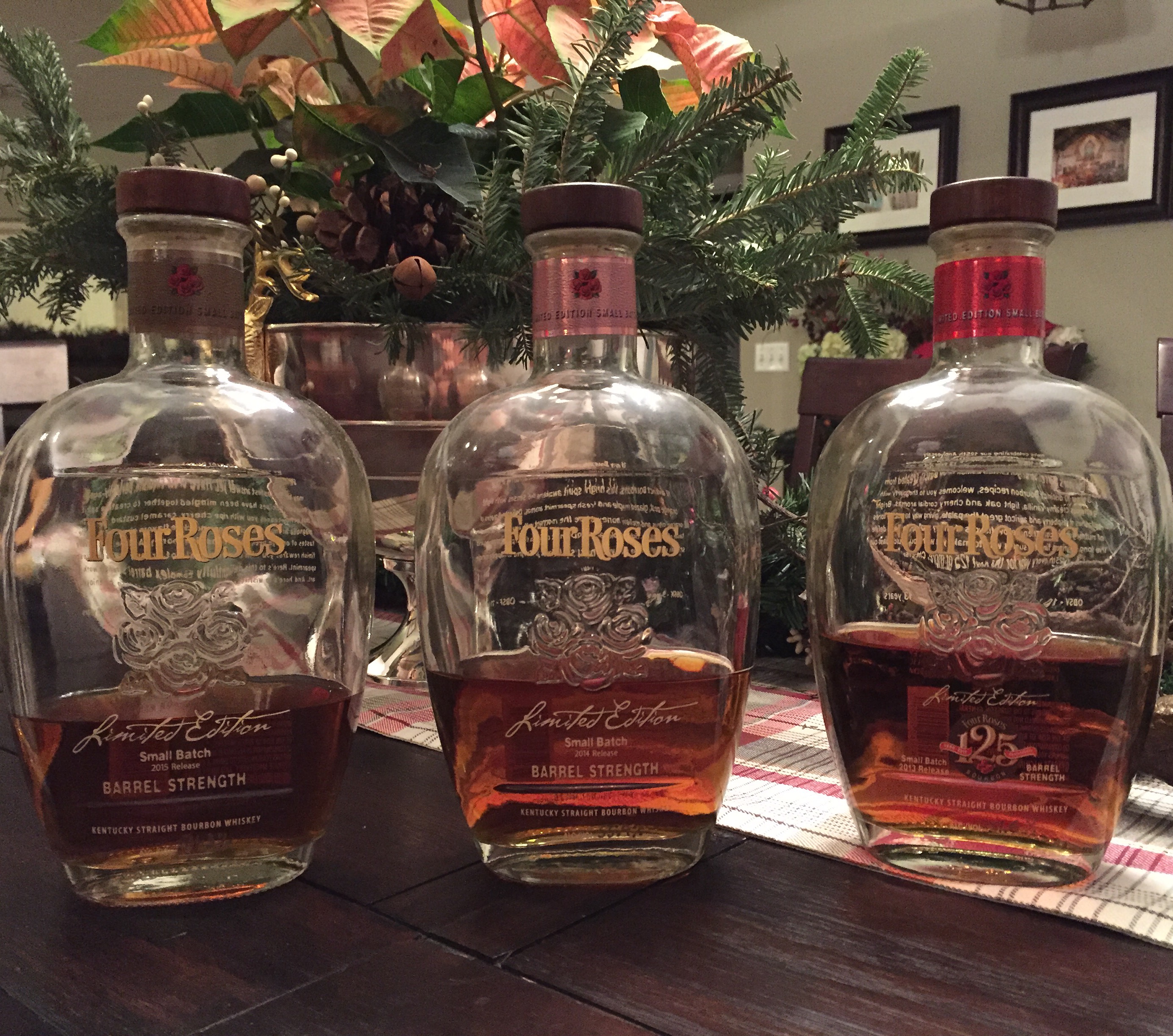 #1 – Nose is a hit of mint, cherry and apple. The taste is more fruity and spicy. There candied cinnamon almonds and herbal like green tea.
#2 – The nose is butterscotch and fruity. Apple pie. Taste has more oak. Cherry and stewed apples with a mix of black pepper and oak.
#3 – More alcohol on the nose. Green apple and pine. The taste is fruity with black pepper. There's a hint of coconut but it is a slightly astringent.
My preference is 2, 1, 3
The Results:
1 = 2014, 2 = 2015, 3  = 2013. WHAT?! How could 2013 Four Roses Small Batch Limited Edition 125th be third? This is a bourbon I added on my  "Try Before You Die" list. This is a bourbon that legendary Four Roses Master Distiller, Jim Rutledge, said was one of his favorite bourbons. After accusing my wife of accidently switching the samples, I tried them again. Same result. I then gave the samples to a friend to try completely blind (Thanks, Ronbourbondy). Exact same ranking as me. I decided to dig more.
Someone mentioned on my Instagram post that they've had problems with Four Roses not aging well in the bottles. I've had my 2013 open since October of 2013. It's been about 1/3 full since early 2014. Could this be the culprit? I sampled side by side 2014 FRSmBLE that was opened a month ago and my bottle that was opened fall of 2014. There's a definite difference in the two. Has anyone else had the same results?
Back to the review. 2015 FRSmBLE is amazing. It is probably my vote for bourbon release of the year. If you haven't been able to find a bottle make sure to find a bar that has one.