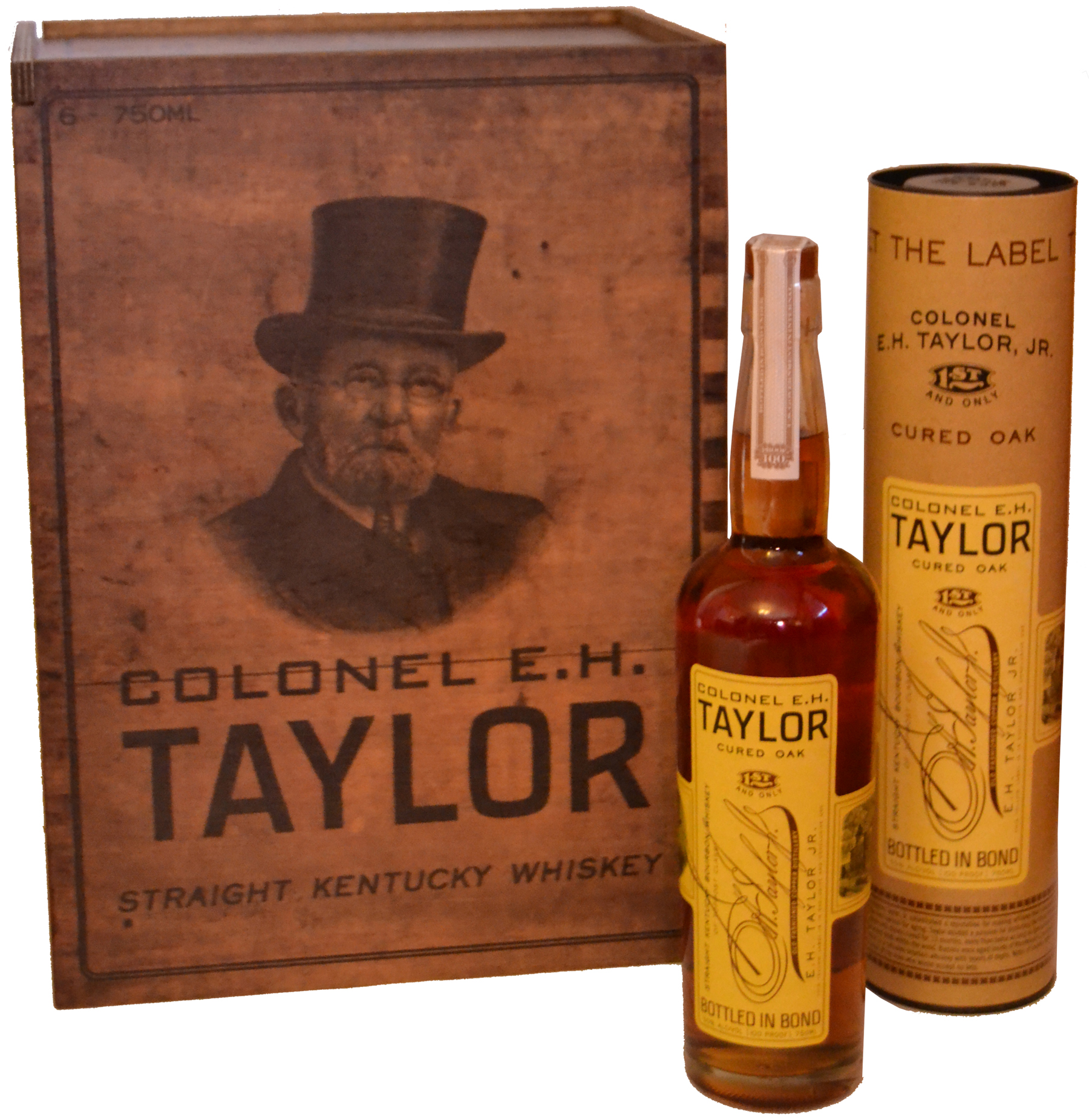 E.H. Taylor Cured Oak Reviewed
With spring bourbon releases in a pretty dismal state EH Taylor Cured Oak (see the specs for Cured Oak here) showed up to save the day for Bourbonrs. Like most hyped bourbon releases (or any limited edition release for that matter) it came with some controversy. The secondary prices quickly rose to $400+ before it was released in most states. Reviews varied greatly. Some claimed it was excellent (Pappy 2.0) and well worth any price tag while others found it to be terrible and way too bitter. I was lucky enough to secure a bottle at retail, now to find one of those boxes, and decided to give it a try.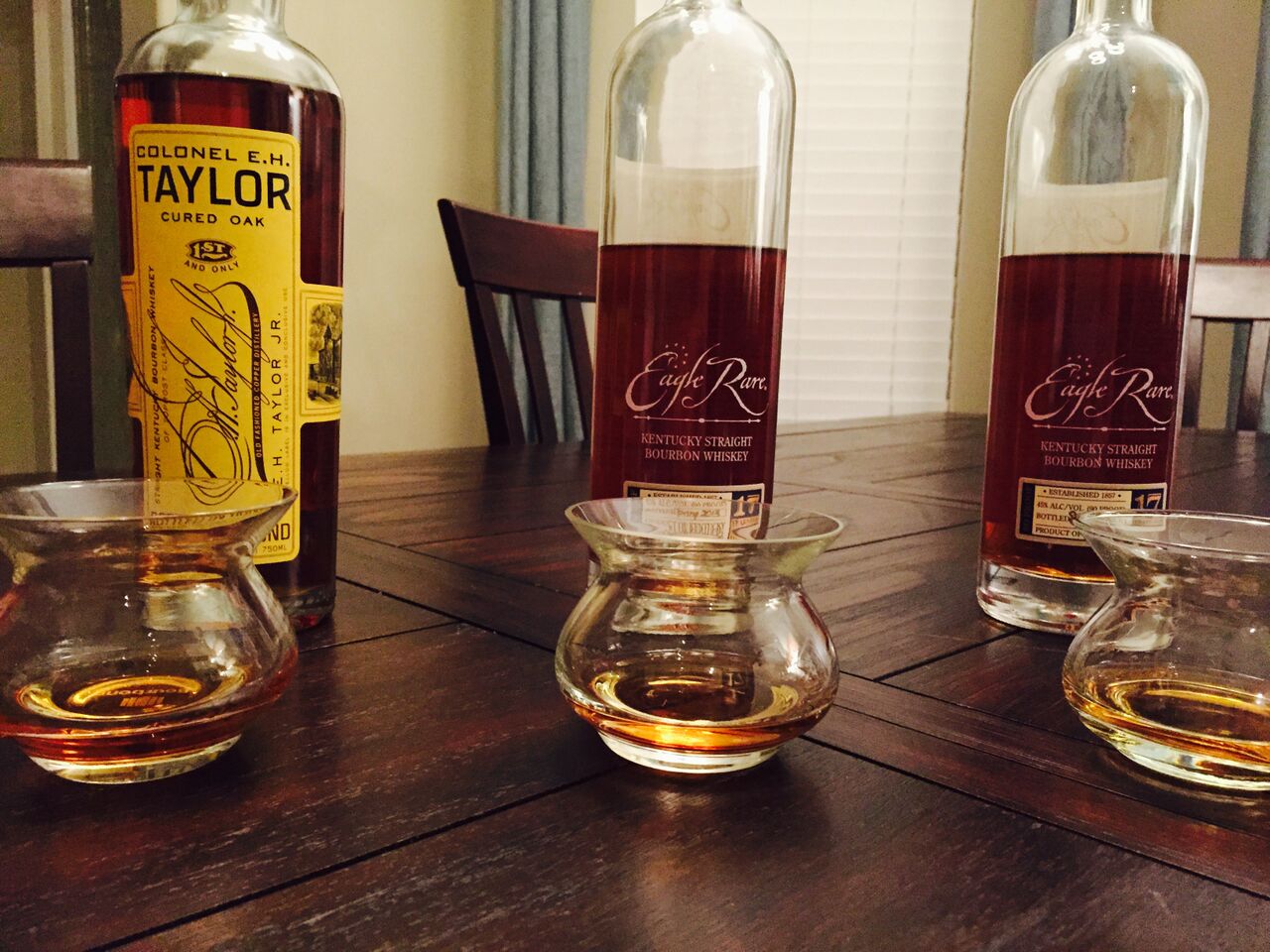 I first tried Cured Oak at a bar and couldn't believe anyone had anything bad to say about it. It was sweet, fruity and finished with a nice dry woody note. As with most opinions that differ from mine, I wrote the bad reviews off as "idiots that don't know what they're talking about". When it came time to crack my own bottle the anticipation was at an all time high. Like an over inflated balloon my hopes and expectation quickly burst after the first few sips. It was harsh and kind of sweet but no real balance. WHAT HAPPENED?! I couldn't believe it. It was like drinking 2 completely different bourbons. At the advice from a few friends I let the bottle open up for a couple weeks before going back to review. The results?
I decided to review Cured Oak against the 2013 and 2014 Eagle Rare 17 (Both ER's were actually 19 years old) since they all come from Buffalo Traces Mash Bill #1
Colonel E.H. Taylor Cured Oak Review:
Caramel, woody sweet, bananas and dried orange peel. Sweet and fruity taste with a sweet tea finish. Much improved over the first time I tasted it but there's still a little harshness on the finish
2013 Eagle Rare 17 Review:
Drier, tobacco and spiced plums. There's cinnamon and sweetness but the overall taste is dry and woody. It's kind of like an old spiced fruit cake.
2014 Eagle Rare 17 Review:
Lighter and fruitier. Somewhere between the CO and '13. Sweet and complex. There's some nice spices (cinnamon, clove, nutmeg) with an oak finish.
Overall, EH Taylor Cured Oak is very good. I'm bias because I really like Buffalo Trace and I paid retail. However, if given the option to choose between these three bottles I'd have a hard time choosing the Cured Oak over the 2014 ER 17. The have a very similar nose and taste but the finish on the '14 ER 17 was  slightly better to me. The '13 ER 17 was a distant third. As far as cured staves go I'm not sure I could taste a noticeable difference. It was definitely a good bourbon.
The question everyone will ask is "Is it worth the price?" That depends. Are we talking retail ($70-$100) or secondary ($350+) pricing? I think a better question would be "Is any bottle worth $350+?" There are some bottles I've spent $350+ on but 99.9% of those buys are from discontinued distilleries or brands. I can't imagine paying those prices for a current release.