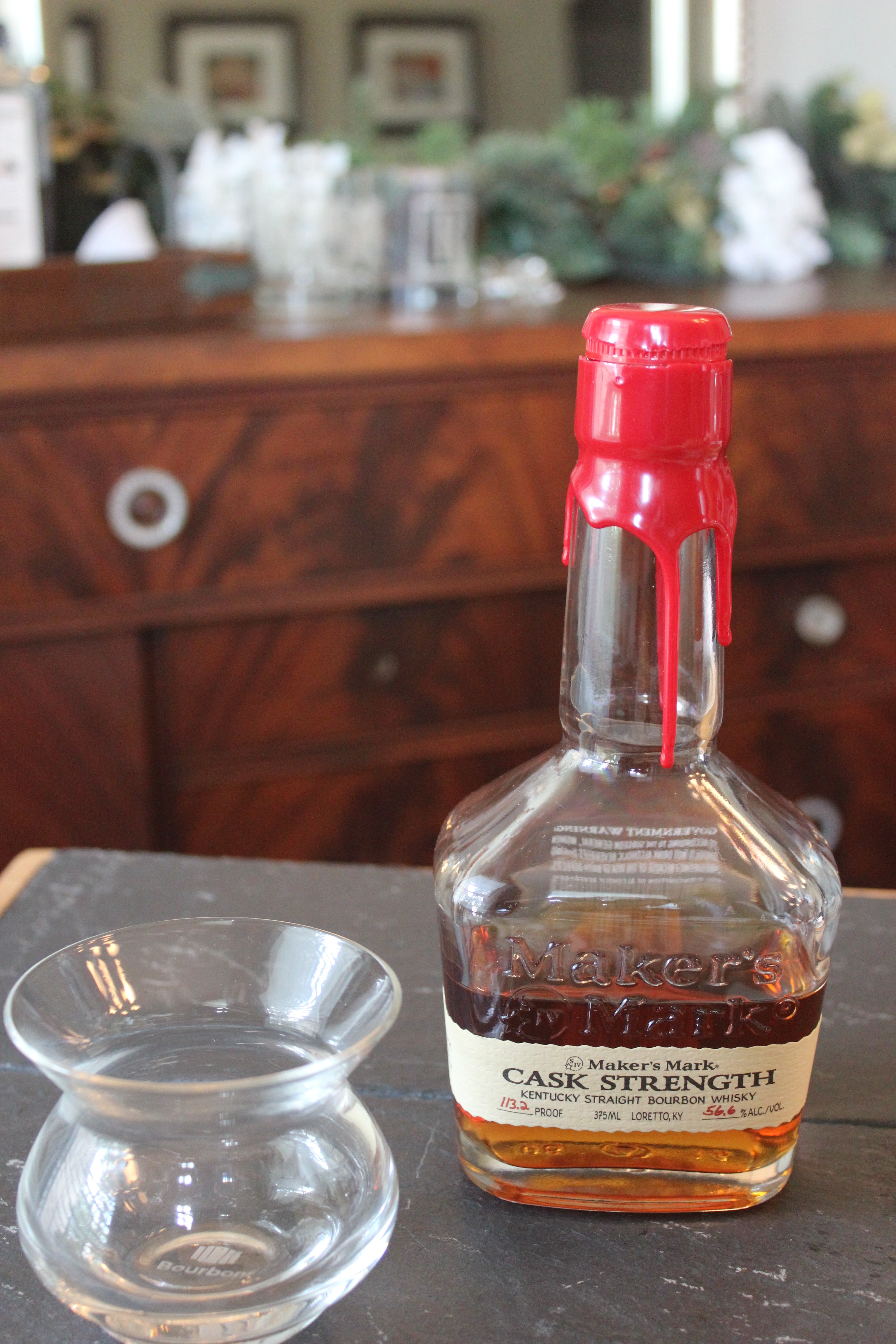 Maker's Mark Cask Strength Background:
Maker's Mark is a distillery isn't known for their innovation. Or, even trying new things. They know what they do well, and they continue to do it with consistency. However, this fall Maker's Mark released a cask strength version of their famous bourbon. Maker's Mark last attempt at tinkering with a bourbon's proof turned into a debacle. That is probably why this bottle is only available at the distillery for now.
Maker's Mark decided to take a different approach to this release by making it a 375 ML bottle that's only available at the distillery. I assume this is just a test run, and it will be available nationwide by spring 2015. At $40 for a 1/2 bottle, MM is pricing it to compare with the BTAC and Four Roses LE's of the world.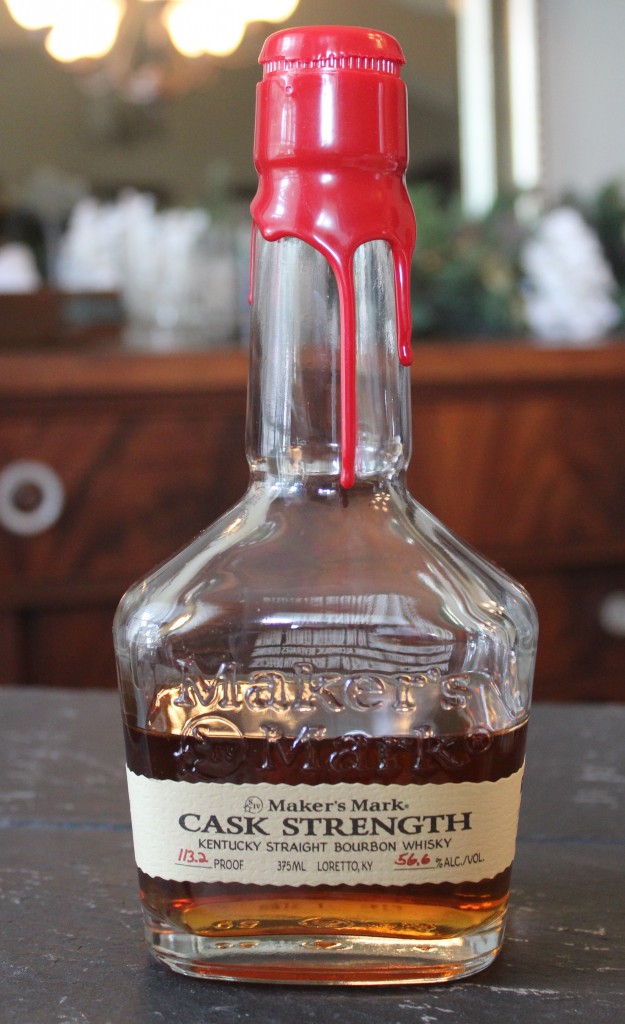 In the words of Maker's Mark:
Maker's Mark, the pioneer of handcrafted bourbon, is known for its smooth and approachable flavor which stems from the use of red winter wheat in the mash as opposed to rye. Fastidious about quality and a hands-on distilling and aging process, Maker's Mark has always been a consistent product due to the purposefully inefficient production process at its National Historic Landmark distillery in Loretto, Kentucky. In fact, the distillery produced only one bourbon for nearly fifty years before the introduction of Maker's 46 in 2010.

Beginning fall 2014, Maker's Mark will introduce Maker's Mark Cask Strength, which is Maker's Mark straight from the barrel – uncut and unfiltered. With a proof of approximately 108-114, Cask Strength retains the essence of original Maker's Mark, with even more front-of-the-palate flavors. It just amplifies the taste that Maker's Mark fans have come to love over the past 60 years.
Maker's Mark Cask Strength Review:
Nose: Caramel, there's a curry-like spice smell to it, sweet tea, when I go back there's a heavy burnt sugar note
Taste: Orange peel, banana sweetness, lighter flavors than expected from a cask strength, charred corn
Finish: A little short but lots of warm apples and spice
Overall: All in all this is a good bourbon. I wish it were a little older and more complex but bourbonr's have been screaming for barrel proof MM for years now so beggars can't be choosers. I think the decision to go with a 375 ml bottle was a very smart by MM. I'd probably be much harder on this review if I'd paid $80 for the bottle instead of $40 even though it's the same thing. If you get a chance it's definitely worth grabbing a bottle or two.
Maker's Mark News:
In other Maker's Mark news, it was announced Thursday that Marge Samuels, wife of Maker's Mark founder Bill Samuels, Sr., will be inducted into the Kentucky Bourbon Hall of Fame during next week's Bourbon Festival.
Over sixty years ago, Marge made invaluable contributions to Maker's Mark and in turn, the bourbon industry as a whole. She is credited as the mastermind behind the iconic bottle (design, label, red wax), the Maker's Mark name & trademark, and the aesthetic and emphasis on tourism at the National Historic Landmark distillery in Loretto, KY – a lady well before her time! As this year's only inductee, Marge will be the fifth woman to ever be inducted and the first woman directly connected with a distillery to receive the bourbon industry's highest honor.