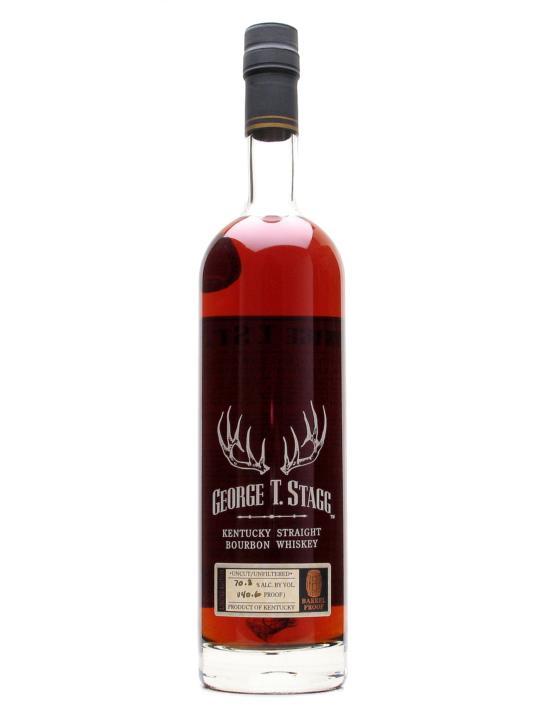 Barrel proof Bourbon is bourbon that was bottled without the addition of water. Barrel proof bottles will usually say uncut.
It is one of the most pure forms of Bourbon you can have.
Here is a list of what I believe are the five best barrel proof Bourbons:
5. Thomas H. Handy Sazerac Rye
Ok, this is a Rye not a Bourbon but it is still excellent. Thomas H. Handy Sazerac Rye is an uncut and unfiltered straight rye whiskey. The 2012 edition was named "World Whisky of the Year" in Jim Murray's 2013 Whisky Bible
4. E.H. Taylor Barrel Proof
As founding father of the bourbon industry, Colonel Edmund Haynes Taylor, Jr. left an indelible legacy. His dedication to distilling began at the close of the Civil War when he purchased O.F C. Distillery. There, he developed innovative techniques that are still in use today. Made by hand, this Small Batch Bourbon Whiskey has been aged inside century old warehouses constructed by E.H. Taylor, Jr.  Barrels are evaluated and selected to create a perfect blend of distinctive character that is like no other. This bourbon is a true sipping bourbon that honors the uncompromising legacy of E.H. Taylor, Jr.
3. Elijah Craig Barrel Proof
For the price you can not beat this Bourbon. If you are lucky enough to find it at retail price it will only cost you around $50. The only Non Buffalo Trace on the list
Named after the Father of Bourbon, Reverend Elijah Craig this limited release Small Batch, twelve year old Bourbon is bottled at Barrel Proof and without chill filtering, preserving the natural flavors produced during the aging process. At full Barrel Proof, you can enjoy the Bourbon much the same way our Master Distiller does when he samples straight from the barrel or, if you choose, add water to reduce the proof to your liking.
You can find my review of this Bourbon here
2. William Larue Weller
William Larue Weller, also a member of the Buffalo Trace Antique Collection, is uncut, unfiltered, wheated recipe
bourbon. The previous edition was named the "Second Finest Whisky in the World" in Jim
Murray's 2013 Whisky Bible
1. George T. Stagg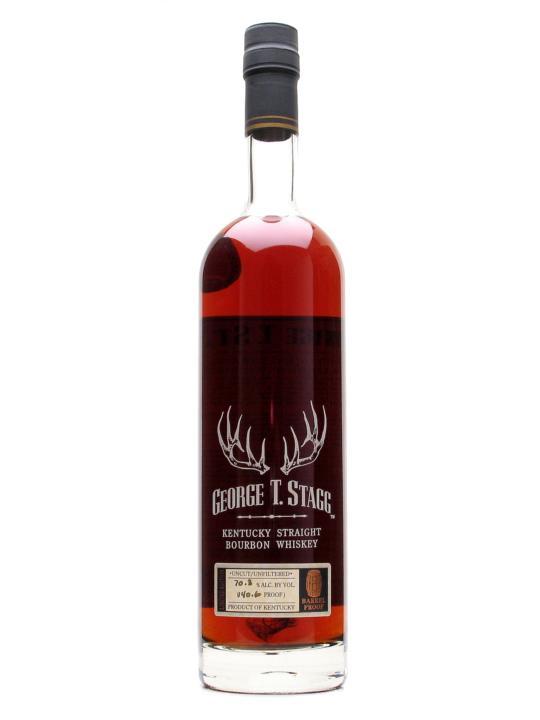 George T. Stagg is one of my personal favorite Bourbons. It has everything you want in a great Bourbon
The 2012 release of this perennial favorite was named the "World's Best North American
Whiskey" at the 2013 World Whiskies Awards. The 2013 George T. Stagg was found in
Warehouses I, K and Q. This uncut, unfiltered bourbon was distilled back in the spring of
1997 and weighs in at 128.2 proof, not as strong as some years, due to the location of the
barrels on lower floors.