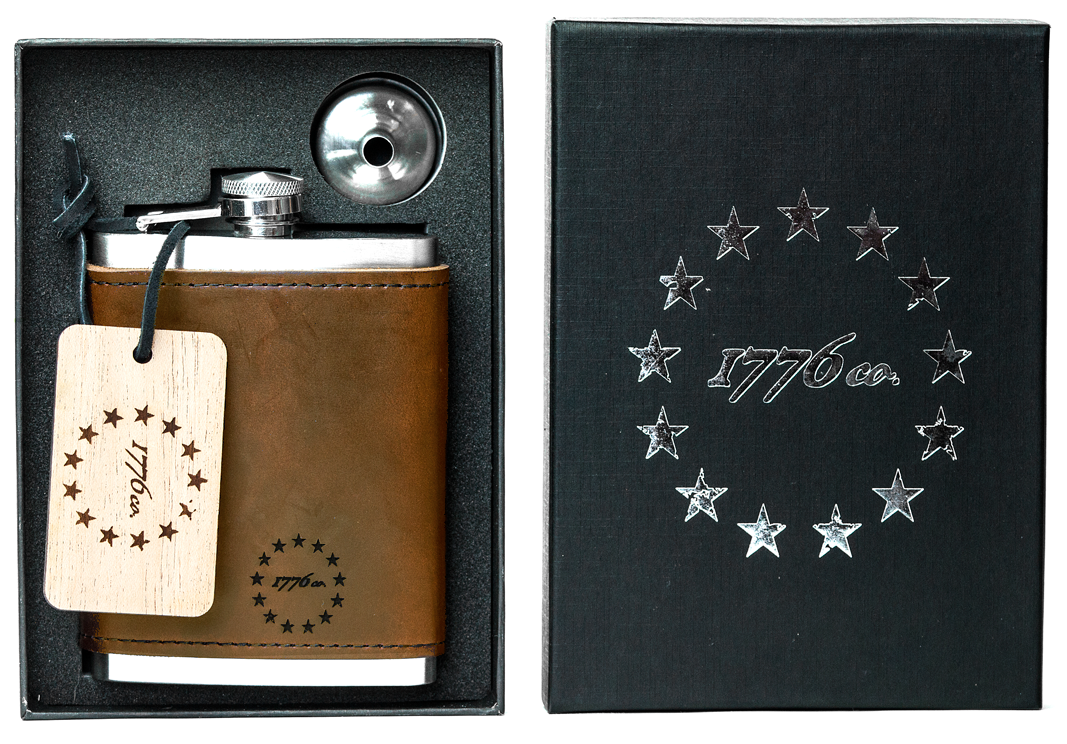 Whiskey Leather Flask From 1776 Co.
Originally, I came across 1776 Co. while they were running their Kickstarter campaign. A friend of mine sent me the link after buying one. Since I'm always looking for cool new bourbon/whiskey related products, and I was in desperate need of a new flask, I decided to give them a try. Last week I got in touch with the founder, Isaiah Janes, and we chatted about how 1776 Co. got its start and the difficulties of being truly "handcrafted". That word gets used a lot in the bourbon world but these guys are really crafting by hand.
If you're interested Isaiah set up a discount code for Bourbonr readers. Use the code "Bourbonr20" and receive 20% off of your purchase.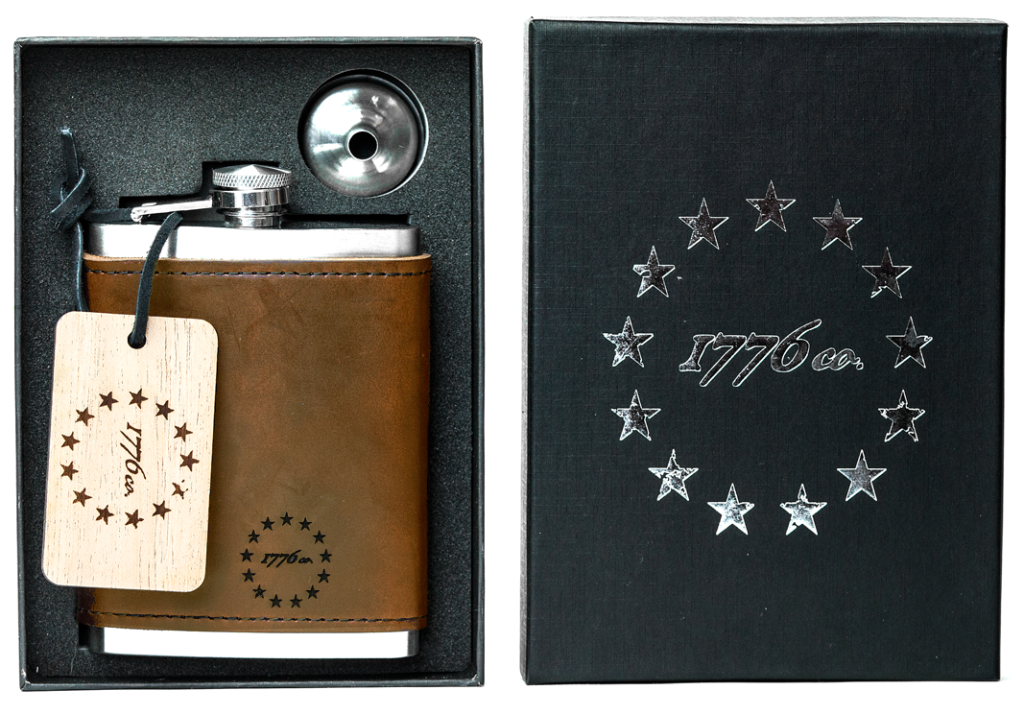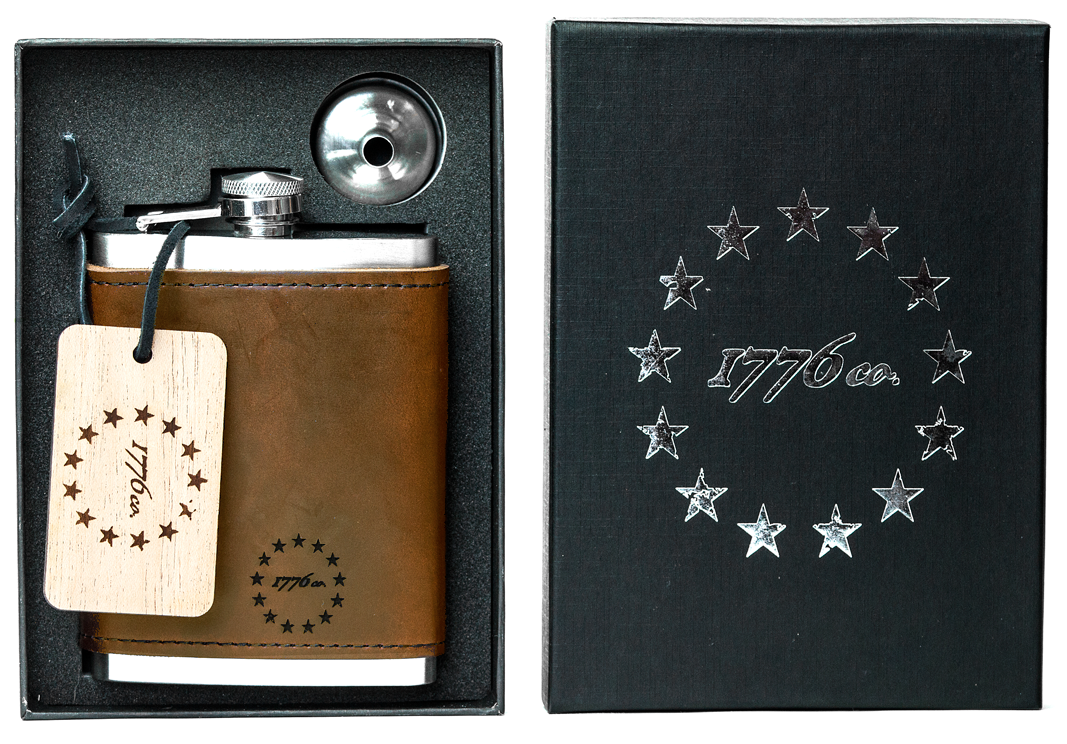 B – Tell me a little bit about your background?
It has been a journey getting to this stage in my life. Trying to figure out what anyone wants to make their life's work I feel rarely comes at their first attempt and that was certainly true with me. I have traveled the country living in many places and had many jobs along the way. Joining the Marines helped me narrow down what I wanted to do with myself which eventually lead to 1776 co. with the goal to make the highest quality goods that are handcrafted at price inline with mass market machine made products.
B – How did you get started with the idea for 1776 co?
If you look around at the options available for quality leather goods you can feel like you are spending a fortune to get what you want or choose to get something that lacks craftsmanship. I wanted to see if I could bring to market more competitively priced goods without compromising quality. Being a whiskey drinker and owning several flasks myself that just felt cheap I wanted to start their. A flask has always been perfect for celebrating some of life's greatest moments – with good spirits and company I wanted to make a flask that is worthy to be included in those experiences. 

B – A lot of people like to use the word hand crafted but the 1776 products seem to really be crafted by hand. What motivated you to take that route? Also, I assume its much more costly to do it like that. Has cost been a factor?
That is definitely a word that get's thrown around a lot yet seldom true. We mean it to our core and I like to think it shows in the goods we make. For both our goods we cut the leather, punch the holes, and tightly stitch the leather, all by hand.  Pricing the product has been a struggle and we have tested it at different levels. We now have a price that fits a good balance and it has really resonated well with our customers but to do so to we had to make some sacrifices such as wholesaling. While we do, do it. We look at it more as building brand awareness so we have been relying on making such a great product, at a great price that our customers will help us get the word out and we have been lucky enough to say they have. 

B – What's the connection with Bullet2Badges?
Eric and Cole at Bullet2Bandages have been incredible mentors for me, both Veterans, we share the military bond. I was introduced to them and they have been incredible with providing mentorship and workspace. Really great guys who make some really cool products like their .50 Caliber Bottle Opener. 

B – Favorite bourbon?
I was able to have W.L. Weller 12 a few times although haven't had much luck tracking it down as of late. 

B – What's usually in your flask?
Right now there is Maker's Mark