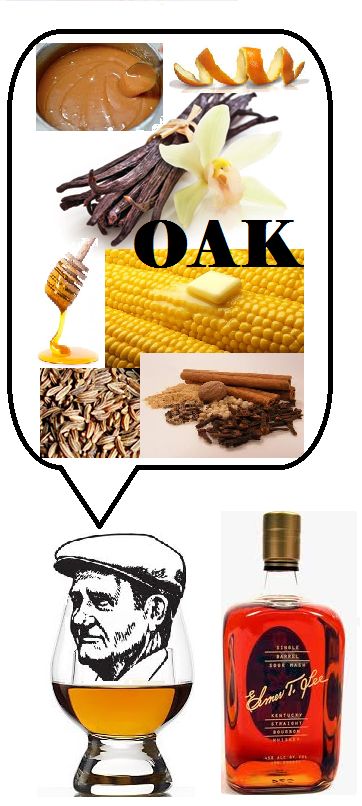 Elmer T. Lee Single Barrel: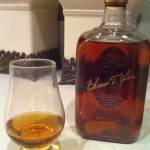 Here's what we know about ETL, it is distilled by Buffalo Trace using their Mash Bill # 2 and is aged for somewhere around 14 years. Mash Bill # 2 is that same Mash Bill Buffalo Trace uses for Blanton's and Rock Hill Farms and has an estimated rye content of around 15%. While I love wheated bourbons there is something special about the spiciness that rye adds to a bourbons flavor. It is also important to note that there can be some discrepancies in flavor when tasting single barrels.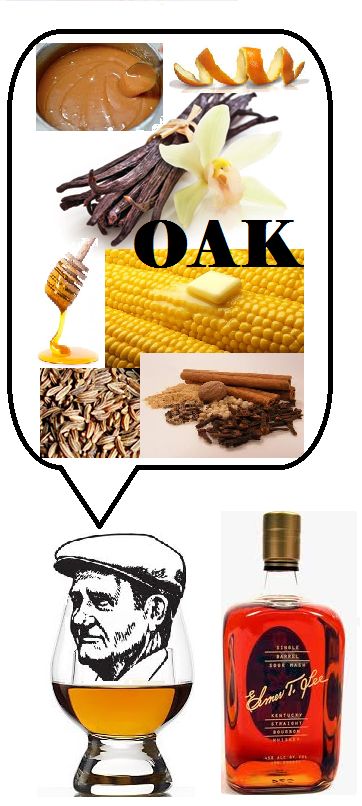 Color: Orange blossom honey
Nose: A lot of the sweet notes (caramel, vanilla, honey) you expect from a well aged bourbon but you also get a some brighter notes like orange peel and spices.
Taste: The taste is very well balanced. There is no overpowering flavor. The sweetness is backed up by the spice and pepperiness of the rye. There is some flavor that reminds me of drinking sweet tea. I could continue to try and describe the taste but I think the best thing to say is this stuff taste great. If I were looking for a bourbon to drink everyday this would be one of my three choices.
Finish: The finish is smooth with a kick at the last minute just so you remember you are drinking 90 proof
This is a good bourbon and since it retails for around $30 I give it a 90/100
Start your review of Elmer T. Lee here
P.s. Buffalo Trace – please change the proof of next years release to 93. After losing Elmer T Lee this past July at the age of 93 I can think of no better way to honor the man that brought us the first single barrel bourbon. Make it happen!