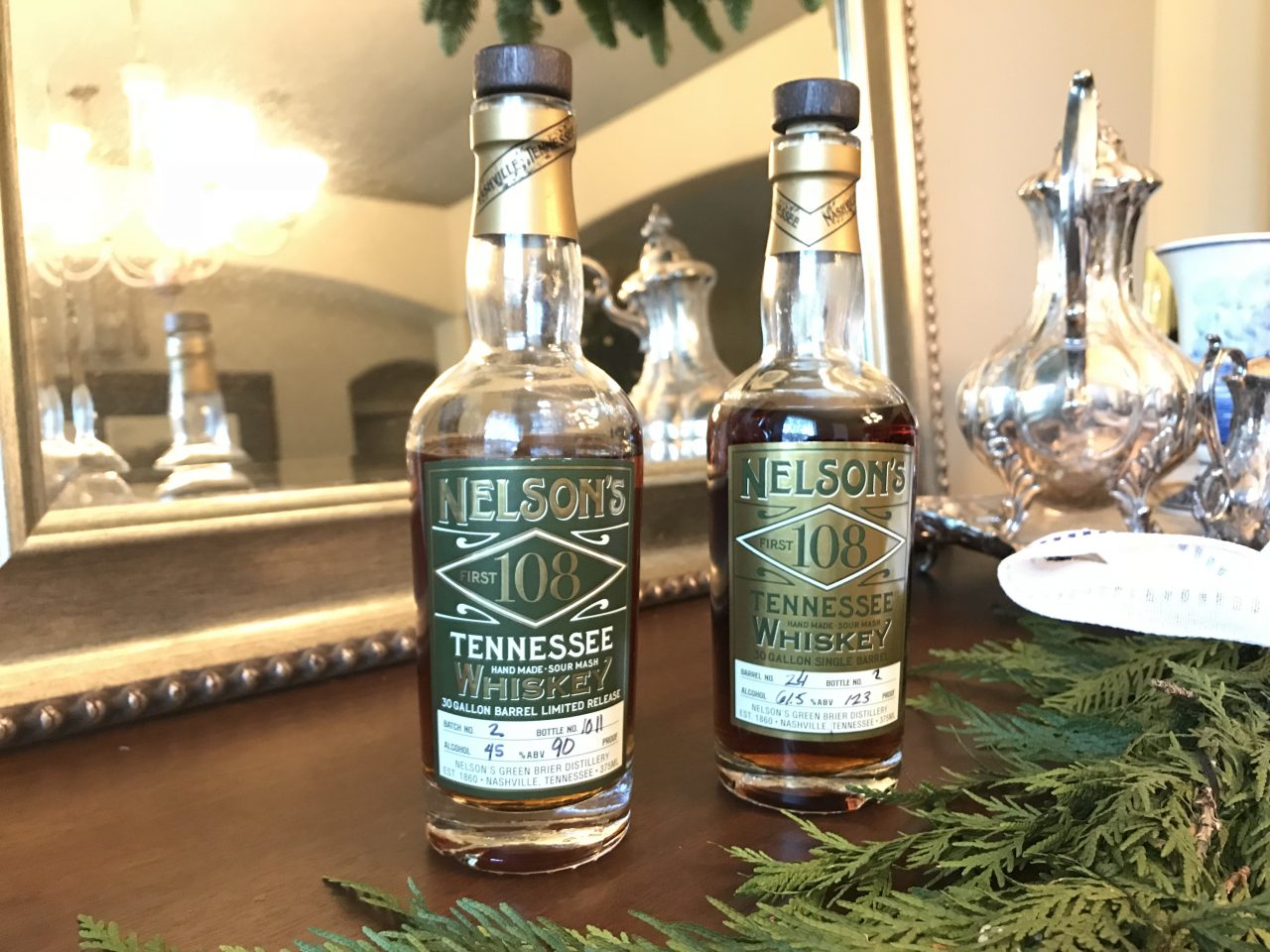 Are you unfamiliar with Nelson Green Brier Distillery? You may recognize their "sourced" brand, Belle Meade. The distillery/brand was (resurrected) by two brothers, Andy & Charlie Nelson in 2013. While they started with sourced whiskey, they released the first of their own distillate. Nelson Green Brier 108 Tennessee Whiskey is aged just over two years in 30-gallon barrels. This is a distillery only release and will be followed by a four-year 53-gallon release in 2019. It's a wheated whiskey similar to a wheated bourbon mash bill.
Review: Nelson Green Brier 108 – 90 Proof
This whiskey is caramel and brown sugar. Baking Spice. Sweet with a little bit of oak. It's grainy and corny that's reminiscent of over Tennesee Whiskeys. A little black pepper and black tea plus sweetness. Very little heat and green oak that I expect from young and small barrel whiskeys.
Conclusion: This is a good release. It lacks in complexity and falls off at the finish. Overall it drinks well and can stand on its own as a release. I'd grab another bottle if I'm at the distillery.
Review: Nelson Green Brier 108 – Cask Strength
The similarities are there between the cask strength and the 90 proof. There's a lot of that caramel and grain notes. It hits a little harder on the nose and taste. I get hot tamales candies, dried oak, and brown sugar. The tannic structure is more prominent.
Conclusion: The cask strength was pretty good but I'd take the 90 proof over it. Had some of the same flaws but they were amplified with the higher proof. The advantage is it mellowed out nicely with a few drops of water.
P.s. if you're looking for a good bourbon gift check out their Belle Meade sampler pack. I'm sipping on the Sherry cask finish as I type this.