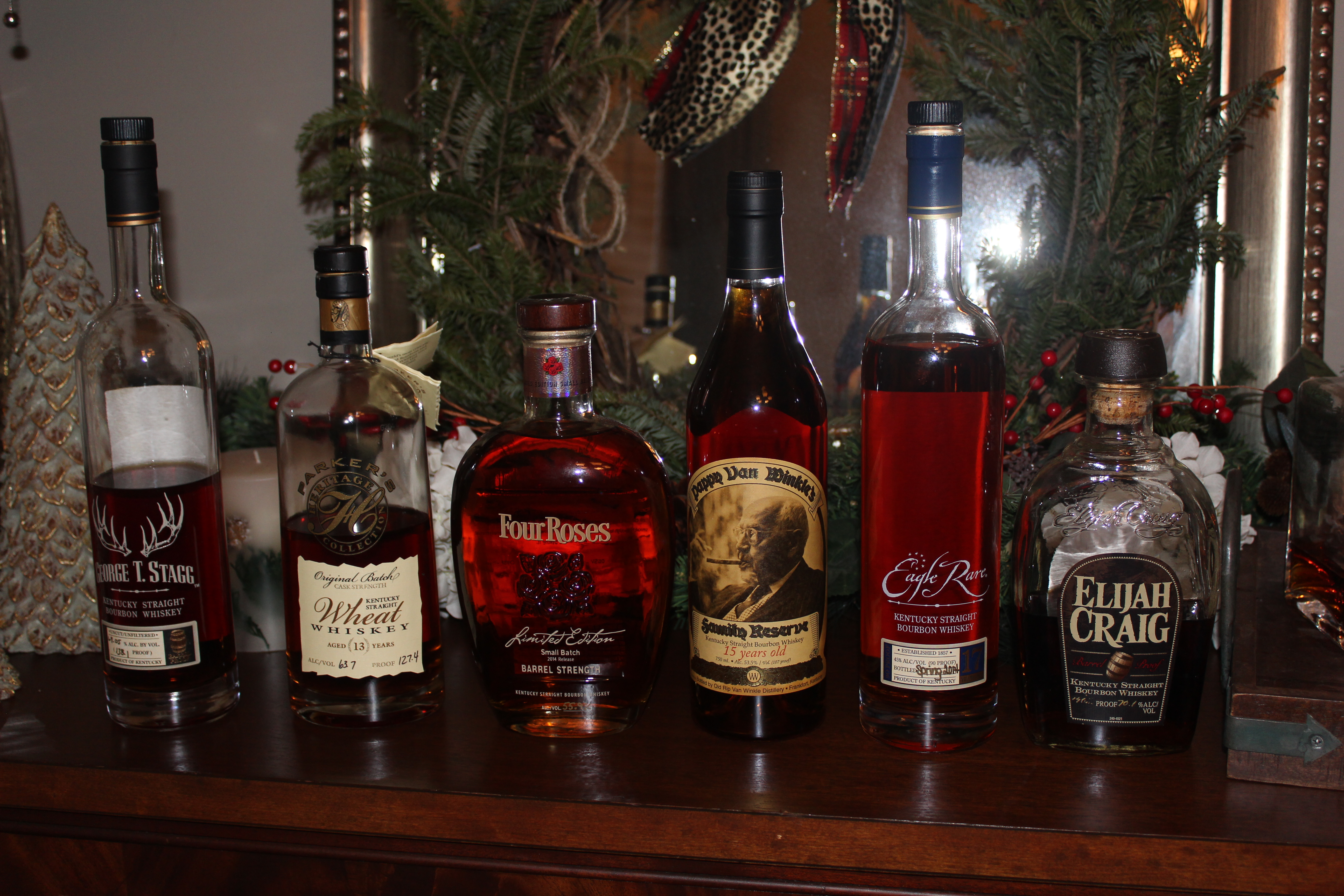 Best Bourbon/Whiskey Released of Fall 2014
Special releases and limited editions are something we talk about a lot on Bourbonr so every fall we let you vote on which release you liked the best. It was a tough choice but a winner has been crowned! There were close to 1,900 votes cast over the 3 days of voting. If a whiskey didn't receive more than 10 votes I didn't include it in the chart.
Winner: George T. Stagg
I've always been a big fan of Stagg but when I tried this years release I knew it was something special. This years George T. Stagg was my winner in a blind tasting of 2011, 2013 and 2014.
 Barrels for this year's George T. Stagg bottling were selected from Warehouses C, H, I, K, L, P, and Q.  This uncut and unfiltered bourbon was distilled back in the spring of 1998 and weighs in at 138.1 proof.
Full voting results: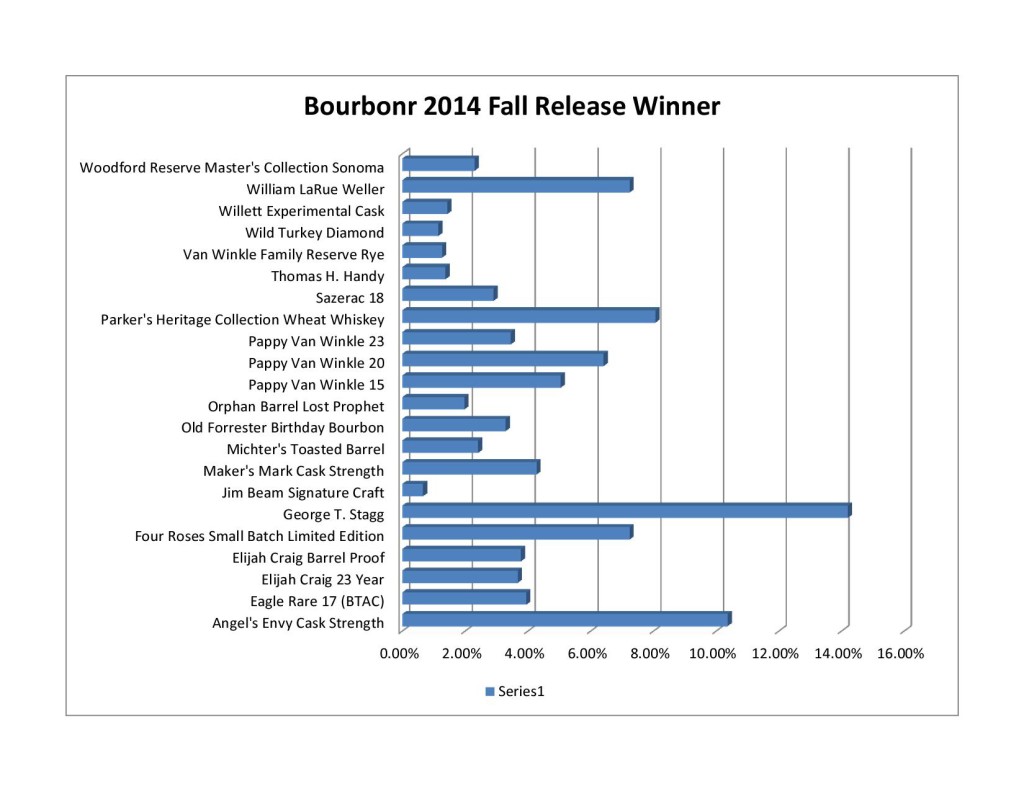 There were some other interesting items in the voting. First, the real winner is Buffalo Trace Distillery with 5 out of the top 10. However, Van Winkle Rye scored very few votes even though I consider it to be one of the best ryes out there. I chalk this up to such a limited amount of bottles very few people have been able to try it. Second, Angel's Envy continues to find success with their Cask Strength release even with such a large price tag. Third, Wheat Whiskey is really good! I've tried a couple of wheat whiskies over the years but this years Parker's Heritage Collection really amazed me with how good it was.
Bourbonr Fall Top 10:

What do you think about this years winners? Agree or disagree?