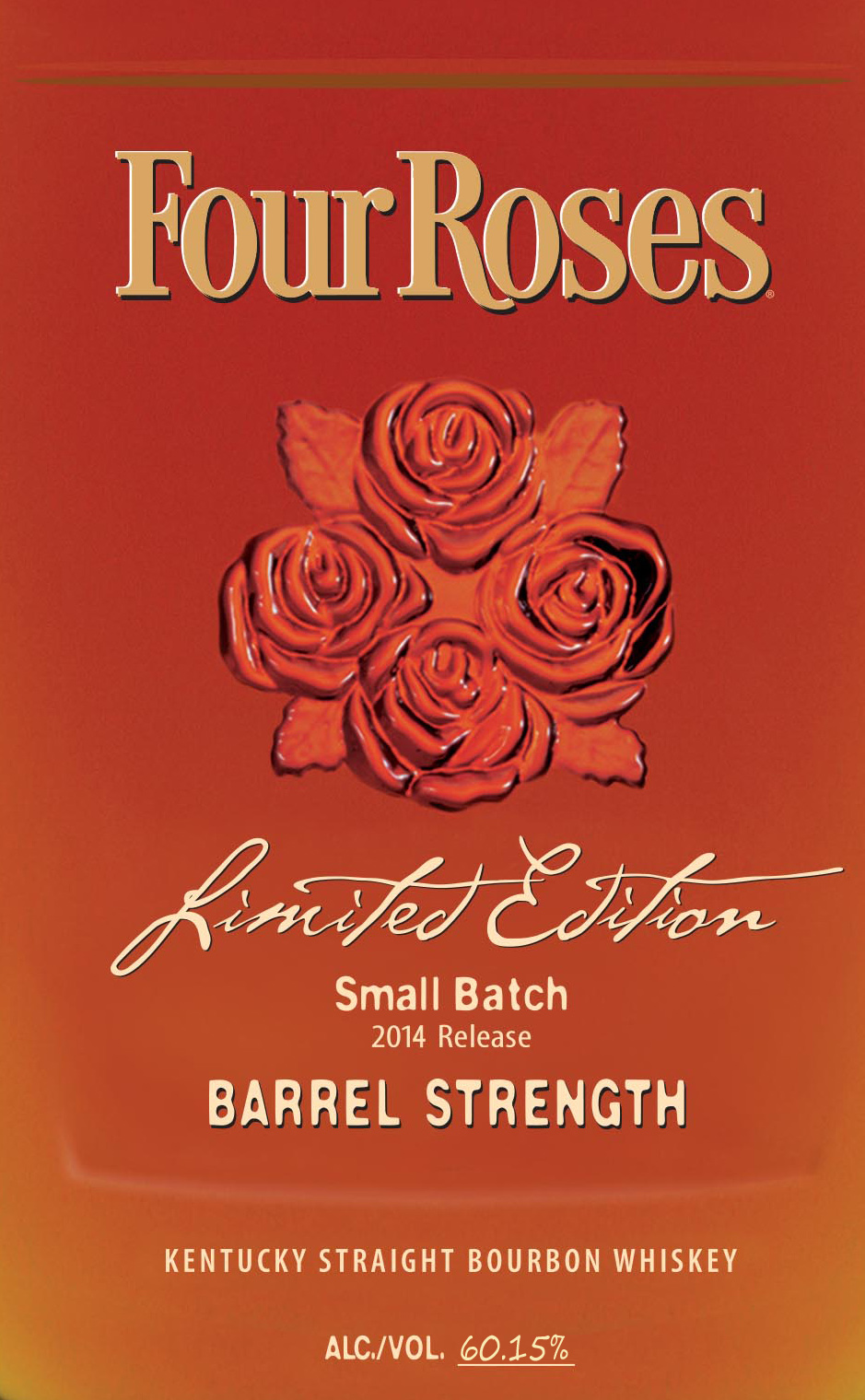 Four Roses Small Batch Limited Edition Announced
The Four Roses Single Barrel Limited Edition hasn't even released across the country but we already have more great bourbon to look forward to this fall. According to the TTB the 2014 Four Roses Small Batch Limited Edition will be a blend of 4 Four Roses mash bills, OBSK 9 year, OBSV 13 year, OESV12 year and OBSF 11 year. This barrel proof release comes in at 120.3. The 2014 comes with a pretty significant drop in age and increase in proof compared to the 2013 which was a blend of OBSV 18 year, OBSK 13 year and OESK 13 year and 100 proof.
Front Label: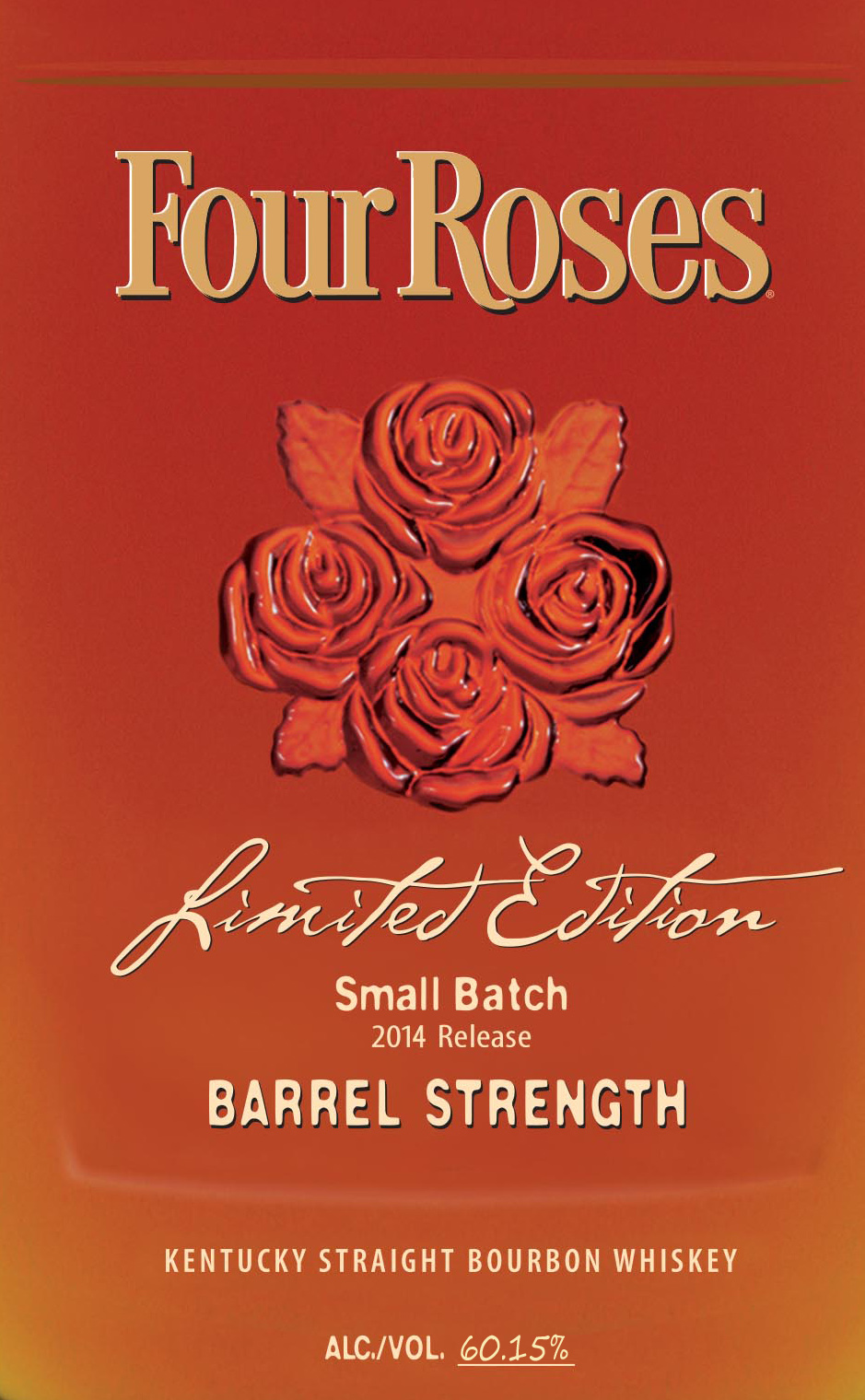 Back Label: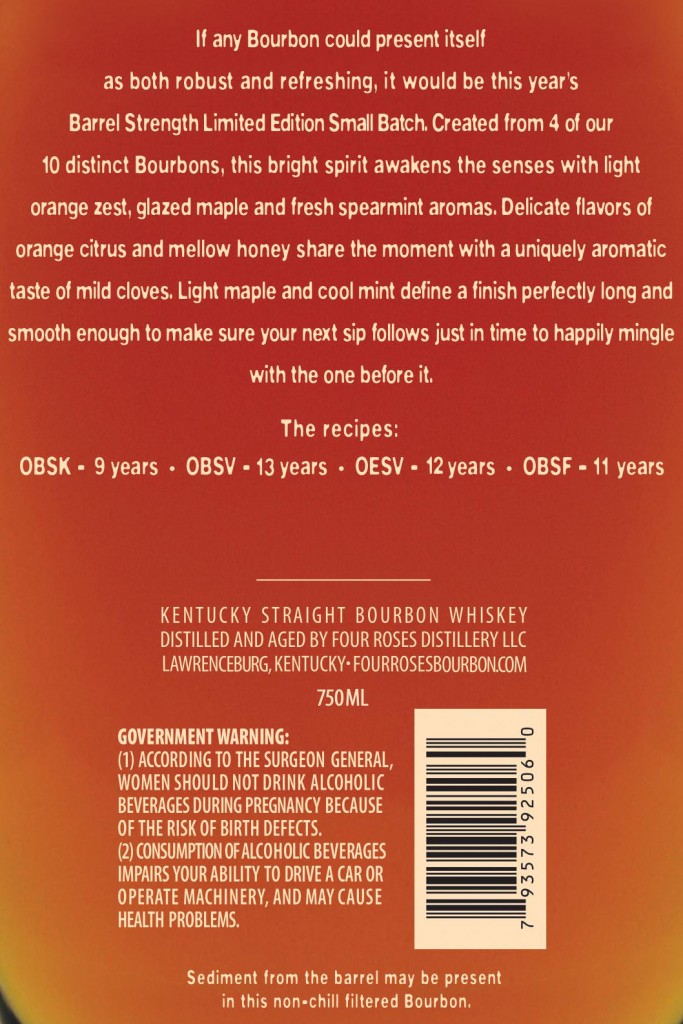 Can't wait to try this bourbon this fall. Based on the historical release of the Small Batch LE I'd start looking for this bourbon between September and October.
Four Roses Small Batch LE over the years:
2011
OBSK – 13 years
OESQ – 13 years
OESV – 12 years
OESK – 11 years
2012
OBSV – 17 years
OBSV – 11 years
OBSK – 12 years
OESK – 12 years
2013
OBSV – 18 years
OBSK – 13 years
OESK – 13 years
2014
OBSK – 9 years
OBSV – 13 years
OESV – 12 years
OBSF – 11 years