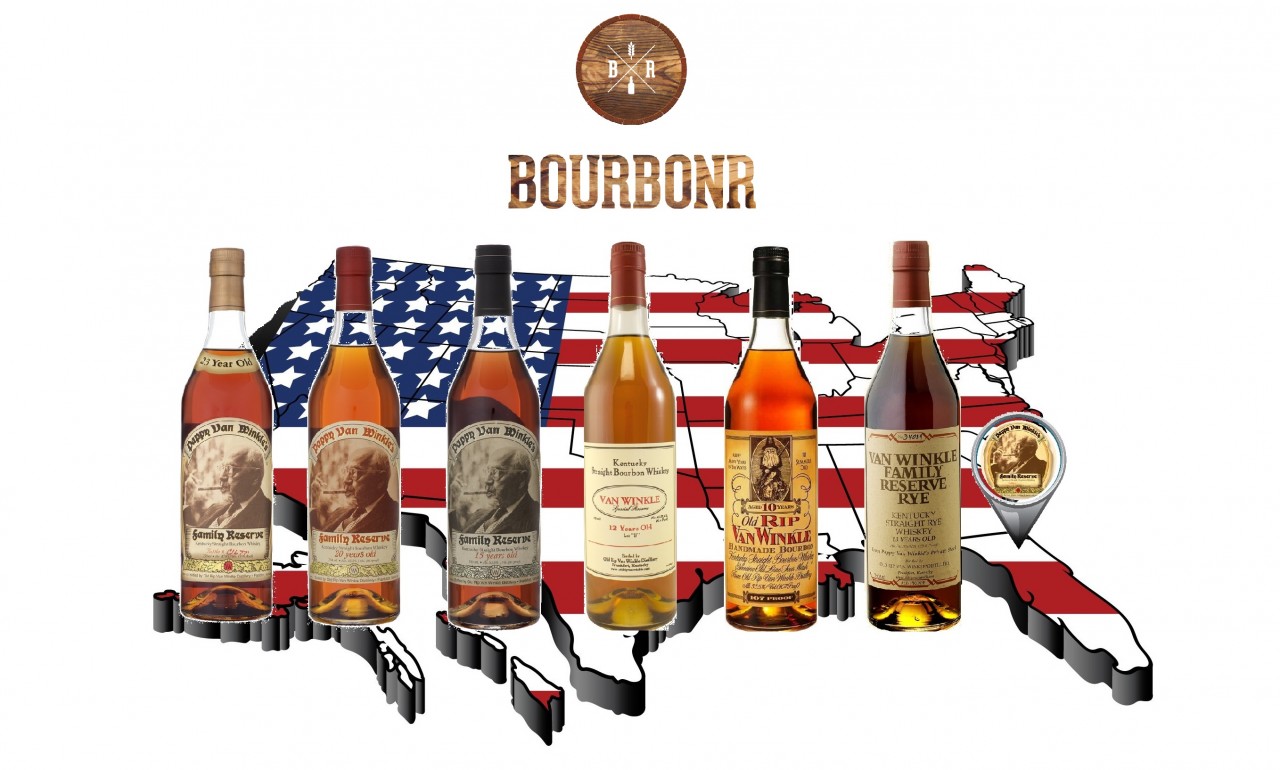 *Please Read:* Each state is highlighted once one bottle is reported. Generally, that means that store, and a lot of times that city, is already sold out. This map isn't an official release tracker from Buffalo Trace but a network of bourbon drinkers looking to help each other. Stores are dealing with smaller allocations and greatly increased demand. Please be understanding of this fact. Also, I'm not a retailer. I don't have a list to buy Pappy nor do I know where you can buy online at retail. If I did I'd buy it all myself  🙂 Happy Hunting! 
It's that time of year again! This is the 4th annual Pappy Van Winkle Release Map. Here's the drill. I'll update each state when Van Winkle is released in that state. Remember, distribution can be tricky sometimes and just because it has released in part of the state doesn't mean you've missed out. The odds aren't in our favor, but that doesn't stop us from trying. Hopefully, the Bourbonr community will help you find a bottle.

2016 Pappy Van Winkle Release Map
If you find a bottle please shoot me an email at Blake @ Bourbonr.com. I welcome any tips about state releases as well!
12/14 – Colorado gets Pappy Van Winkle
12/13 Idaho draws for their Pappy Van Winkle Lottery
12/12 – Virginia releases Pappy to their waiting list
12/8 – Pappy Van Winkle in Louisiana
12/6 – Pappy Van Winkle hits Minnesota
12/5 – Texas now has Pappy Van Winkle
12/2 – Pappy Van Wikle is released in California, Florida, Oregon, Washington, Mississippi
11/25 – Pappy Van Winkle hits Massachusetts, Missouri, Iowa, New York, and Michigan
11/19 – Pappy Van Winkle reported in Deleware, New Jersey, Indiana, and Washington D.C.
11/18 – Pappy Van Winkle in Arkansas
11/17 – Pappy shows up in North Dakota, Connecticut, and Montana
11/14 – West Tennesee (Nashville) and Alabama release Pappy Van Winkle
11/11 – Pappy Van Winkle shows up in Georgia
11/9 – Pappy hits multiple states: Kansas, Illinois, Nebraska, West Virginia and South Carolina.
11/4 – Pappy in Maryland
11/3 – Tennessee (East) received Pappy
11/1 – Pappy released in the homeland (Kentucky). Pappy in Rhode Island.
10/21 – Wisconsin releases Pappy Van Winkle
10/20 – North Carolina becomes the first state to release the 2016 Pappy Van Winkle