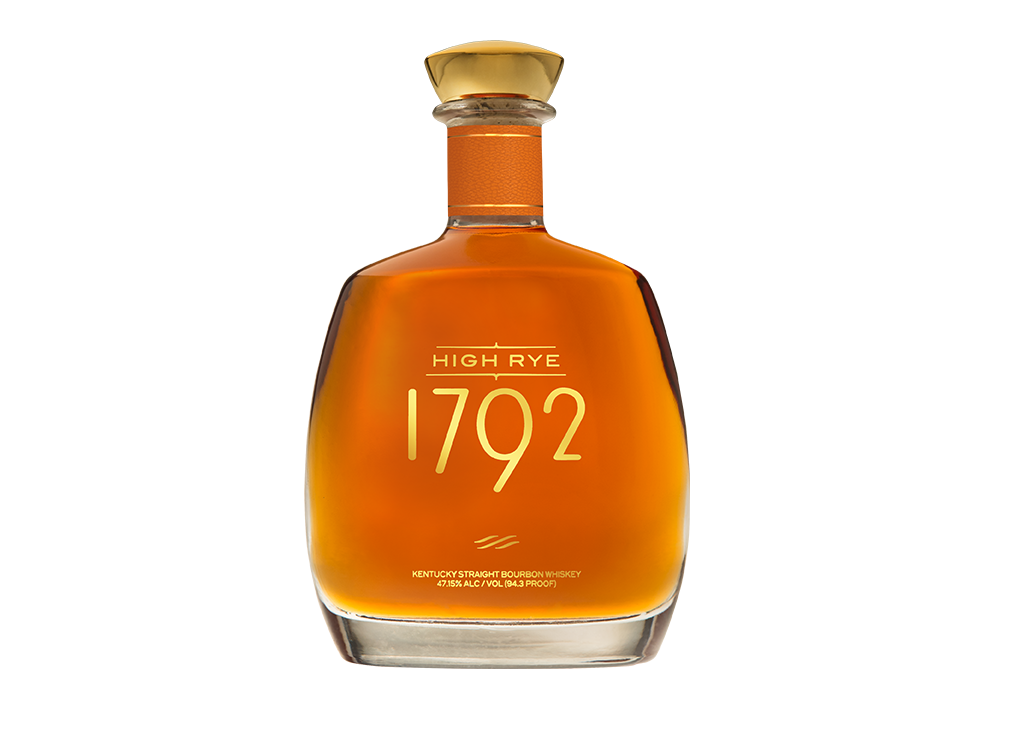 Located in Bardstown, KY (The Bourbon Capital of The World), Barton 1792 distillery is the oldest fully operated distillery in Bardstown. Barton was acquired by Sazerac in early 2009. The 1792 brand sat untouched for many years after the acquisition. That was until 2015. The 1792 brand received a makeover and the addition of several new releases. The 1972 brand introduced Sweet Wheat, Port Finish, Single Barrel, Full Proof and now High Rye.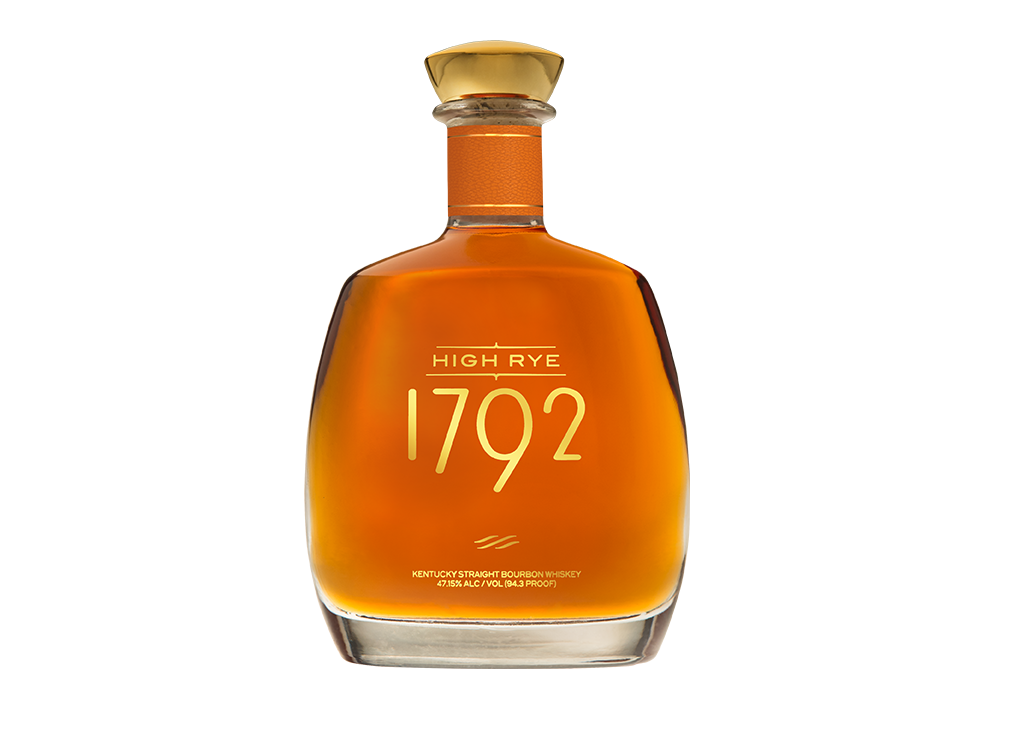 BARDSTOWN, KENTUCKY (Oct. 6, 2016) – Barton 1792 Distillery releases another expression in its line-up of 1792 whiskeys, 1792 High Rye Bourbon. The flagship product of the collection, 1792 Small Batch, is well known for using a higher percentage of rye than most bourbons, but this special edition High Rye Bourbon brings an even more intense amount of rye to the mash bill. Although very limited, expect to see annual releases of this robust bourbon after its initial release this fall.
1792 High Rye Bourbon was distilled in May of 2008, and aged for a little more than eight years on the second floor of Warehouse K at the historic Barton 1792 Distillery before it was bottled at 94.3 proof.
Tasting notes for this bourbon describe it as "starting off with a lightly noticeable but balanced indication of smooth butterscotch, light vanilla, and orange peel.  The pallet introduces hints of anise and black pepper but centers around the explosive spiciness of rye that increases, yet balances out on the surprisingly smooth finish."
This is the fifth limited edition release of 1792 Bourbon expressions, the High Rye joins previous releases of Sweet Wheat, Port Finish, Single Barrel and Full Proof Bourbons. The 1792 High Rye Bourbon will be available at retail starting in late October. Suggested retail pricing is $35.99 for a 750 mL.
1792 High Rye Review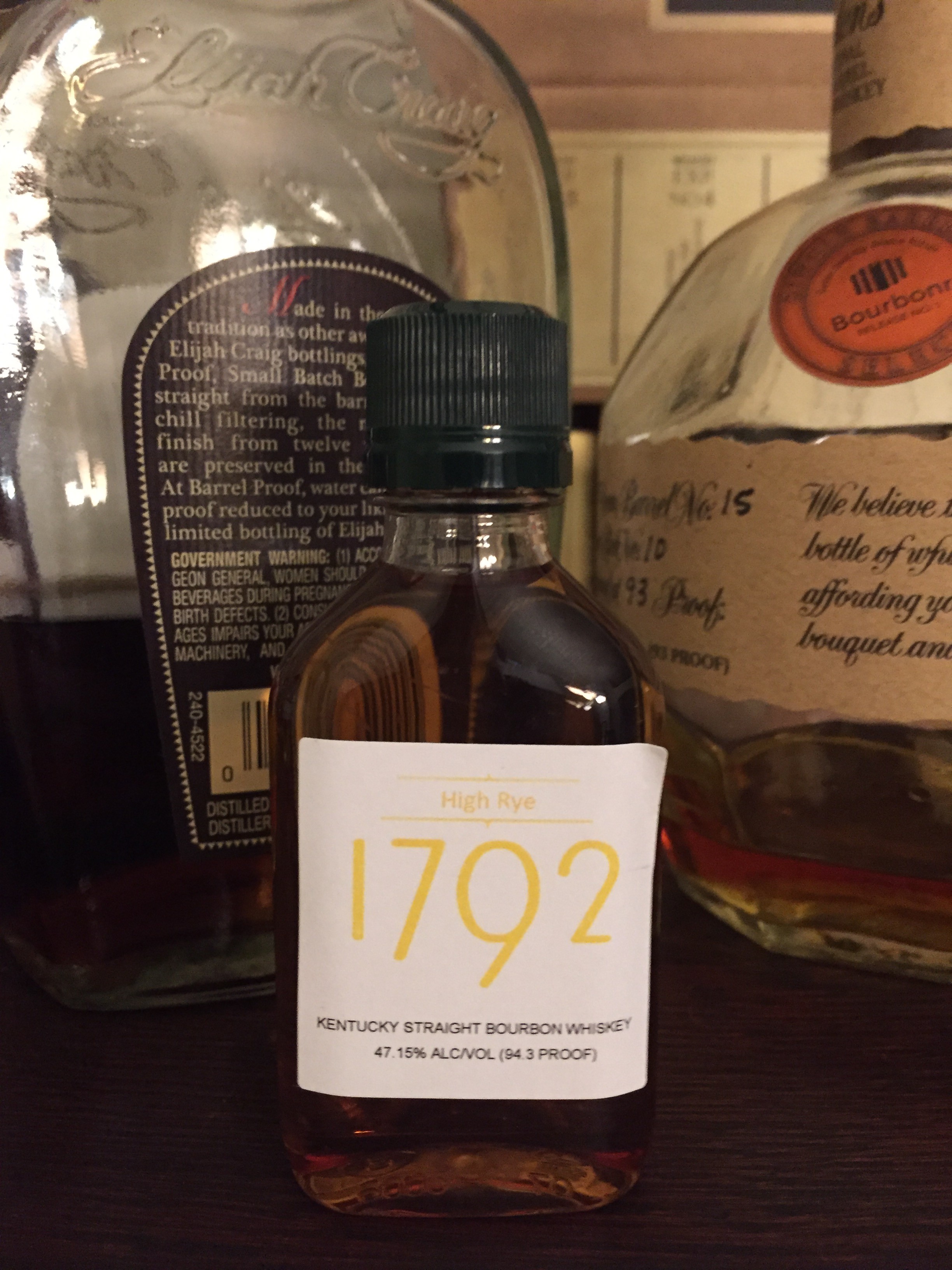 The nose is vanilla and floral. It's sweet but more of a pear or apple sweetness. There is some mint but not a huge spice note. The taste is orange candy and cinnamon. I get a little bit of pepper and wood on the finish. The taste is well balanced but leans toward the sweeter flavors. It doesn't have that huge rye spice that I was expecting but I'm ok with that.
Conclusion: This is a release worth buying. It's a good bourbon at at good price. While I wish I knew what the actual mash bill was. My guess is that it's not as high as Four Roses mash bill "B".