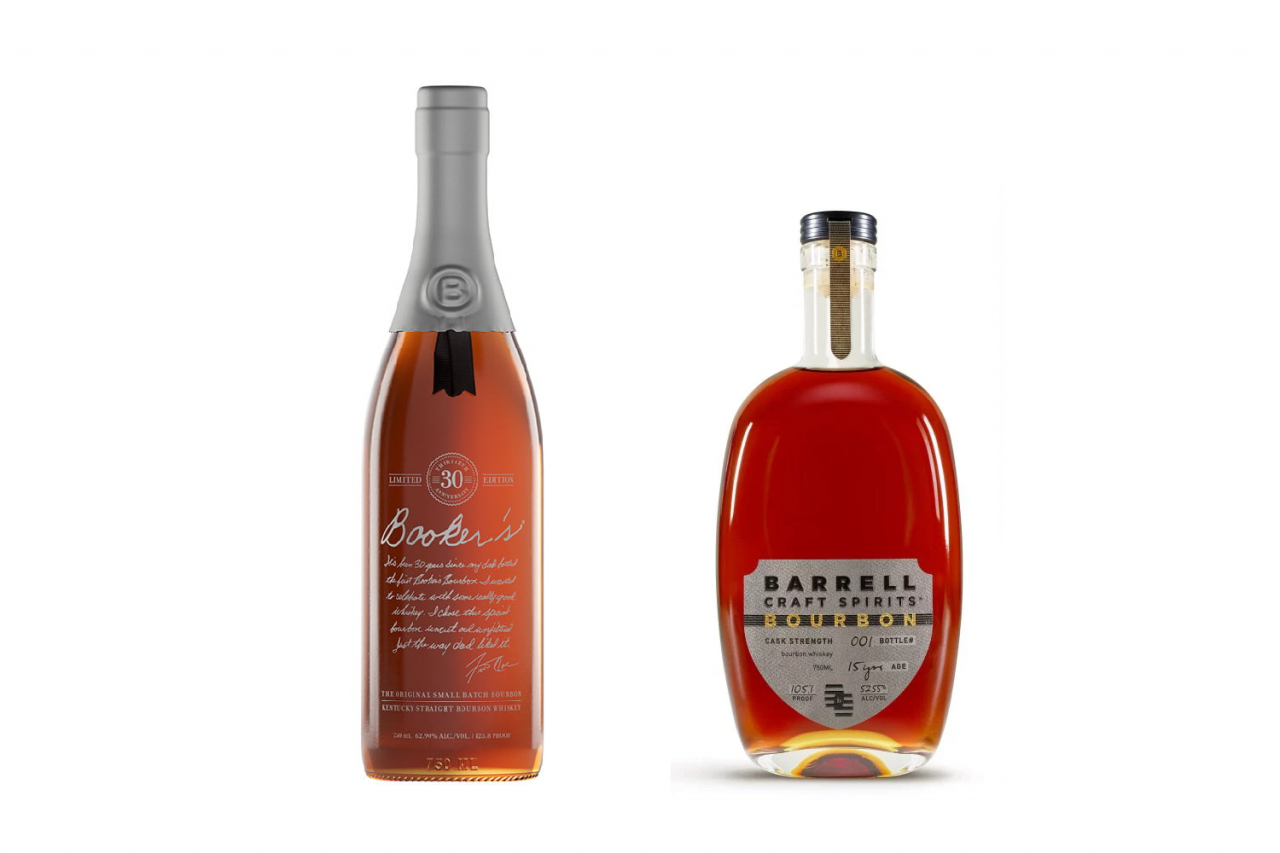 The 2018 Bourbonr Whiskey of the Year vote is in! For the past few years, Bourbonr has crowdsourced the Whiskey of the Year selection. I'll still add my favorite whiskey but this is about the whiskey you loved. Plus, I disagree with most books/sites for "Whiskey of the Year".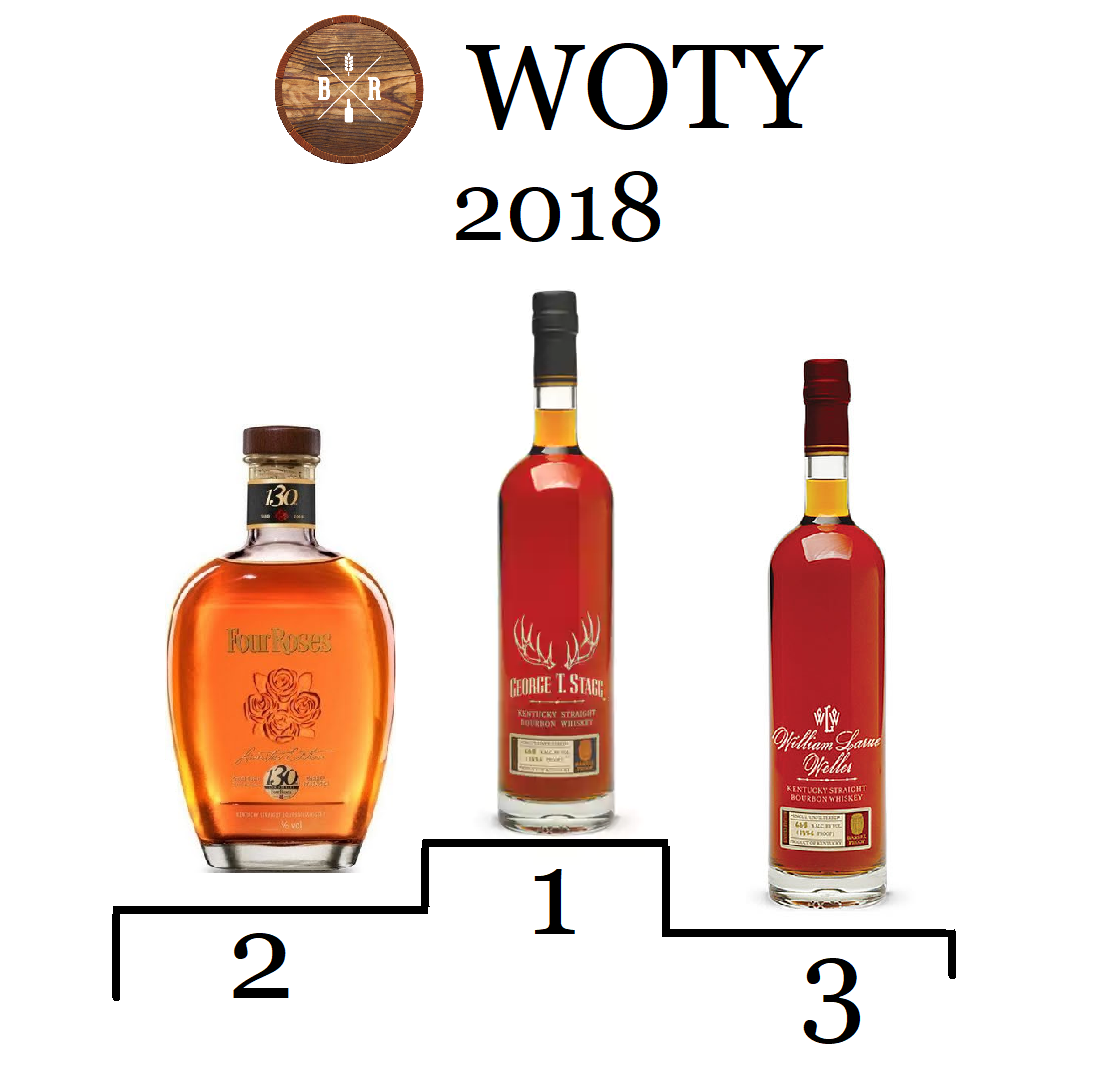 George T Stagg is the 2018 Bourbonr Whiskey Of The Year! This marks three years in a row William LaRue Weller is in the Top 3. The Buffalo Trace Antique collection and Four Roses continue to dominate the top 3. But, it's hard to argue when they continue to pump out great bourbon.
Top 20 List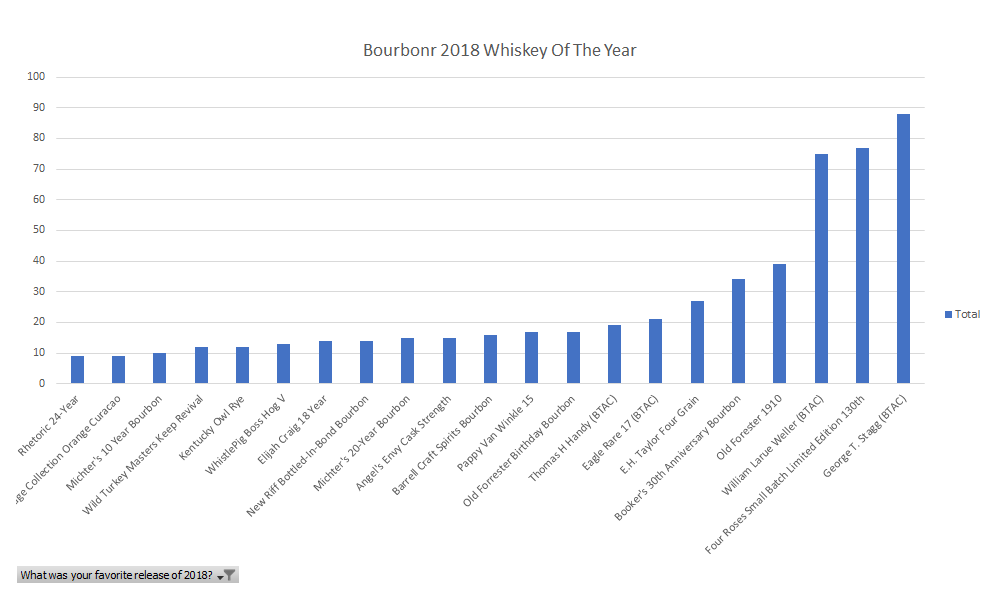 Bourbonr Favorites
Don't get me wrong, I love BTAC and Four Roses. But, my vote in 2018 when to different bottles. The best bourbon I tasted all year from Booker's 30th and Barrell Craft Bourbon 15-Year. Booker's 30th hit all of the right notes to me. It was syrupy sweet with notes of dark cherry and apricots. The Barrell 15-year was a different animal altogether. It was heavy baking spice, brown sugar and clove. These were special bourbon's and I didn't want to leave them off of this post.