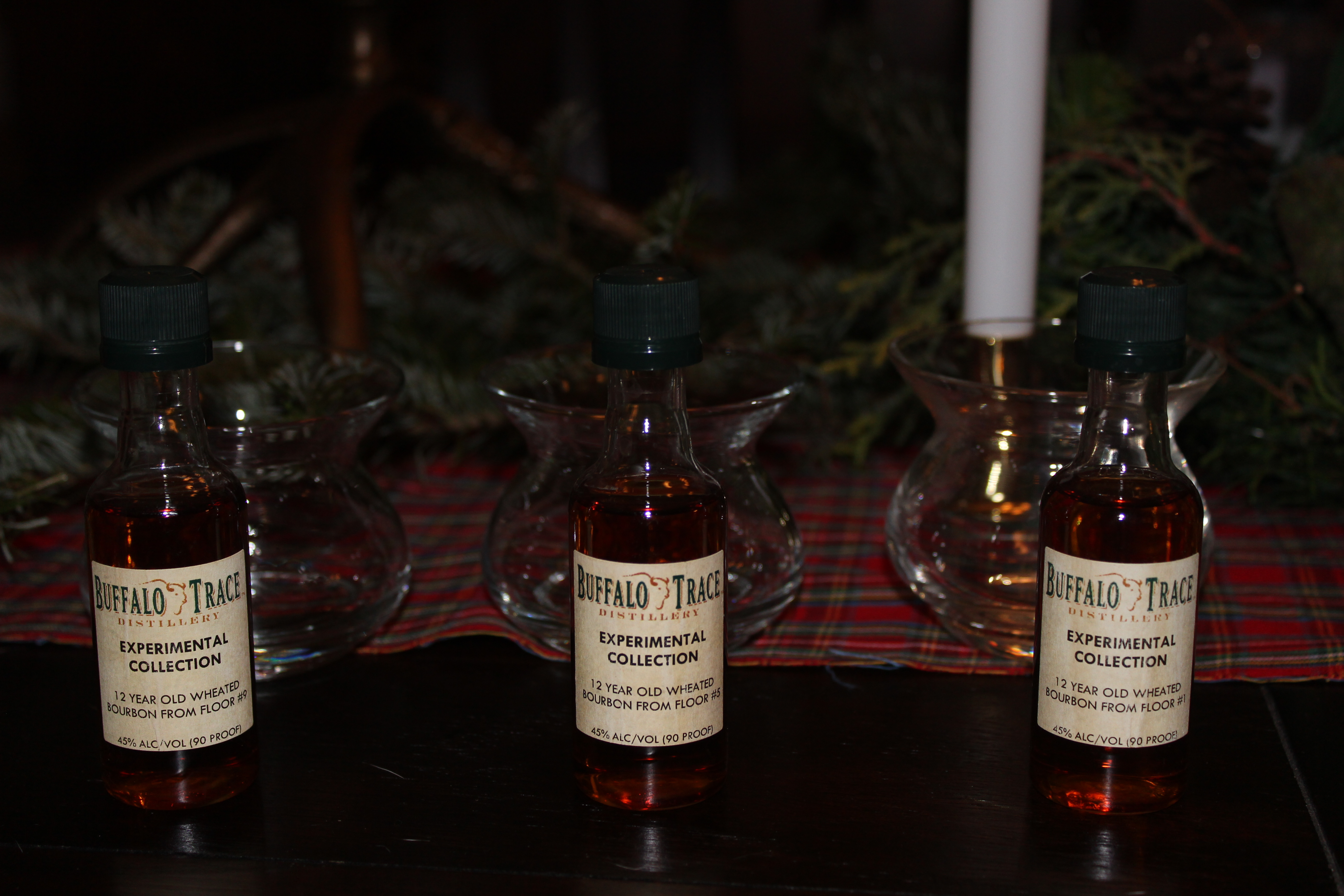 Buffalo Trace Announces New Experimental Release
TLDR: Buffalo Trace aged 5 barrels of their wheated mash bill for 12 years on floors 1, 5 and 9 and is releasing each floor under the Experimental Collection. See my tasting notes below.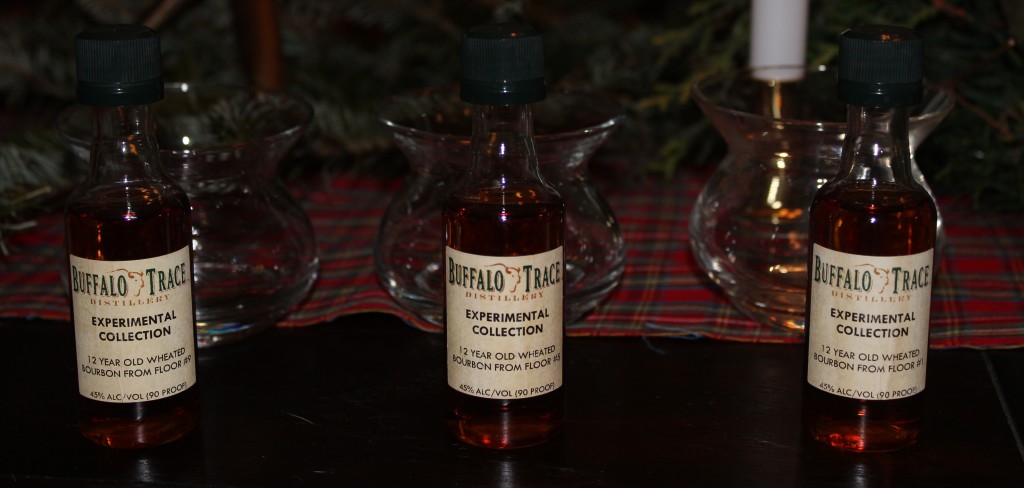 FRANKFORT, FRANKLIN COUNTY, KY (Dec. 9, 2014) Earlier this year, Buffalo Trace Distillery released an experiment consisting of barrels aged for the same length of time on different floors in the same warehouse.  The experiment was met with great interest, as many bourbon connoisseurs are thirsty for knowledge about how atmosphere affects the taste of their favorite spirit.

Buffalo Trace continues that experiment, this time using wheated bourbon instead of the rye bourbon mash bill used in the previous experiment.

The Warehouse Floors Experiment was started in 2001, when Buffalo Trace filled 15 barrels with their Wheat Bourbon Mash Bill and placed five barrels on floors one, five, and nine of Warehouse K. This brick warehouse has nine wooden floors in total and was chosen for this experiment due to the variety of tastes it provides during the aging process. Here's how the experiment panned out:

The barrels aged on the first floor of Warehouse K resulted in a bourbon with a mild nose and hints of vanilla. The flavor is described as sweet with slight caramel and butterscotch notes. The body is said to be mild with an easy and approachable palate.

Barrels aged on the fifth floor of Warehouse K yielded a bourbon with an aroma full of herbal notes and a mouth full of savory flavors and cooked cinnamon and clove balanced with caramel and butterscotch. The finish is smooth and balanced.

The ninth floor of Warehouse K resulted in a bourbon with a rich and delightful aroma of charred oak.  The initial flavor fills the mouth with toasted almonds and walnuts. The mouth feel is medium bodied with a dry finish.

"This experiment was an interesting comparison to our rye bourbon warehouse floors experiment, especially since both were aged in the same warehouse and on the same floors, said Harlen Wheatley, master distiller. "As with the rye bourbon experiment, the higher floors yielded a different taste profile than the lower floors, giving us a richer and full bodied taste. Also, we noticed a higher evaporation rate on the wheat recipe experiment vs the rye bourbon recipe experiment.  The wheat evaporated between 42-51% over the twelve years, depending on what floor the barrel was aged.  The rye experiment evaporated between 25-49% over the twelve years, with significantly less on the lower floors.  This higher evaporation rate is expected in wheated recipes, but it's interesting to see it up close with the rye experiment."

These barrels are part of the more than 2,000 experimental barrels of whiskey aging in the warehouses of Buffalo Trace Distillery. Each of them has unique characteristics that differentiate them from all others. Some examples of experiments include unique mash bills, type of wood, and barrel toasts. In order to further increase the scope, flexibility and range of the experimental program, an entire micro distillery, named The Colonel E.H. Taylor, Jr. "OFC" Micro Distillery, complete with cookers, fermenting tanks, and a state-of-the-art micro still has been constructed within Buffalo Trace Distillery. Buffalo Trace has increased its commitment to experimentation with the recent addition of its Warehouse X. Although small in size, Warehouse X is designed to explore the limits of environmental influences on the quality of whiskey.

These whiskeys retail for approximately $46.35 each.
For a bourbon nerd like myself these are the kind of "experiments" I love. It let's you taste the difference 40-80 feet can make in a bourbons flavor profile. You can taste how small changes in a barrels environment over an extended period of time can have noticable effects on a bourbon. It also gives you a greater appreciation for a master distiller that is able to release a consistent product and flavor profile.
Wheated Bourbon 3 Floor Tasting:
1st floor
Nose: Caramel, cherry, fruity, toffee nut
Taste: Soft fruit note, vanilla and caramel
Finish: Great finish. Smooth, fruity and burnt sugar
5th floor
Nose: Similar nose but more warm spice like cinnamon or dark brown sugar. More of a woody than nutty note
Taste: Brown sugar, wood,
Finish: Syrupy finish with a little bit of cinnamon apple
9th floor
Nose: Cherry cinnamon brown sugar but a little more heat
Taste: More wood, more tannic than sweet but still has the fruity and brown sugar taste
Finish: Hotter on the finish.
Overall: There are some definite differences by floor but not as much as I originally thought. I guess I should be surprised there's a difference at all since all 3 are the same mash bill and age and only separated by a few feet. The fifth floor was my favorite. It had great cinnamon and toffee notes.
Drinking W.L. Weller 12 from 3 different levels of the warehouse is a great experiment but since you're paying a premium for them I suggest finding a couple other people and splitting the bottles.