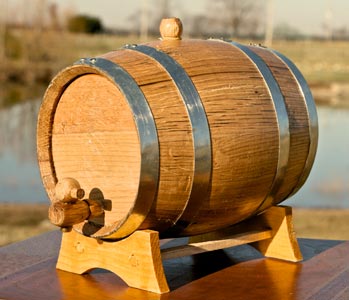 Aging Whiskey at Home – 1 Year Later
If you didn't read the original post you can check it out here: How to Age Whiskey at Home
Over the past year I changed the location of the whiskey several time. I started by leaving it outside in the elements but this caused some rust on the lid of the jar. I then moved it to the screen porch and subsequently to it's final resting place in the garage. The change in temperature helps with the aging process.
Recap of 5 month tasting: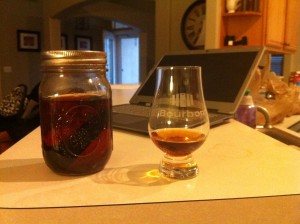 Color: The color is a nice golden/burnt orange. I put it next to Wild Turkey 101 and they had almost the same color. Granted the WT is watered down to 101 proof.
Nose: sweet and slightly smokey.
Taste: Woody and raw tasting. There is a little spice and sweetness. However, the overwhelming taste of woody hot notes makes it pretty tough to really enjoy.
Overall: It's really cool to see how the flavor continues to change but it makes you realize why bourbon is usually aged 6-8 years. My plan is to let the whiskey continue to age and occasionally taste test.
One Year tasting: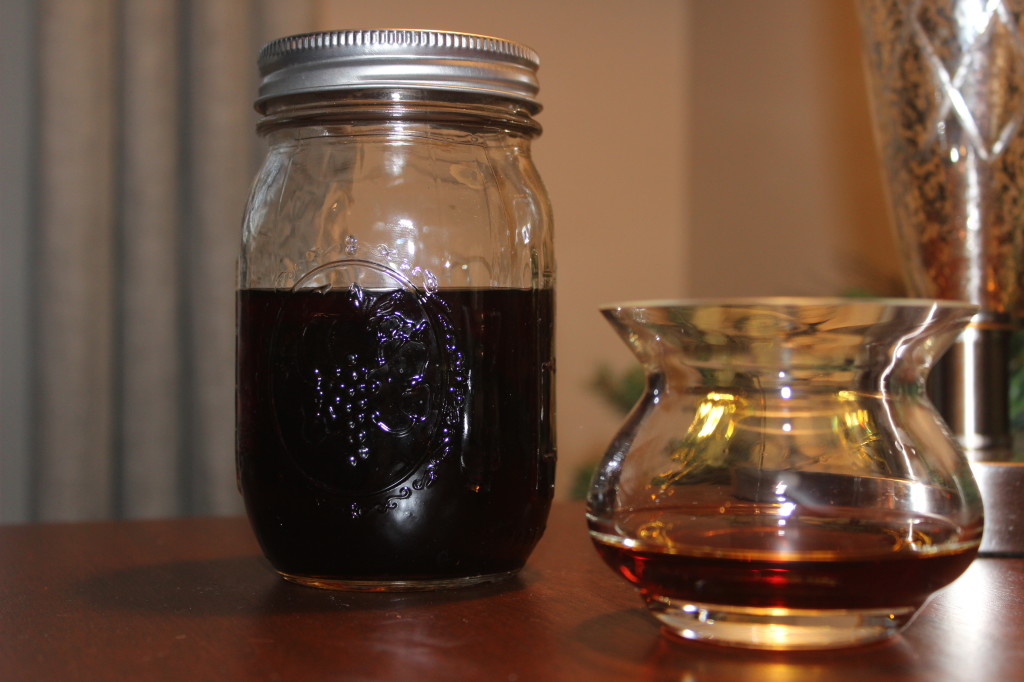 Color: Deep amber. Pretty impressive color actually
Nose: Very sweet. Toffee/caramel. Some smokey spices like a chipotle
Taste: It's like drinking a roasted marshmallow! Sweet with char. It's definitely not balanced but taste surprisingly good. After a few more sips there's more brown sugar with just a little orange peel.
Overall: Was not expecting this at all after the more results of the 5 month tasting. This was a drinkable whiskey. It definitely needs more wood or spice notes to be a well balanced whiskey but it's quite good for only one year old. I'd actually like to slip this in a to blind tasting to see what kind of results it gets. I think my ratio of wood:whiskey was greater than what a barrel would be. The additional wood combined with a heavier than normal char is probably responsible for the results.
I would easily pay $50-$75 if a craft distillery put out something of similar taste. Maybe a craft distillery could add heavily charred oak to an aging barrel to test the results. Feel free to release it as the "Bourbonr Edition" 🙂
If you're looking for a more authentic aging process I'd suggest buying a Bluegrass Barrel:
1 Liter Barrel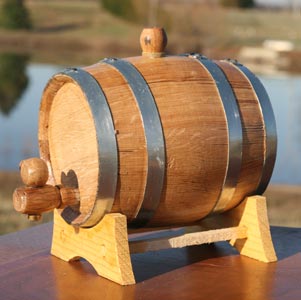 $64.95 +

FREE SHIPPING!

[wp_cart_button name="1 Liter Barrel" price="64.95″]
2 Liter Barrel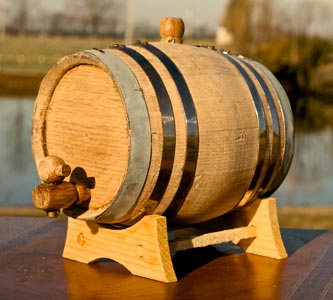 $74.95 +

FREE SHIPPING!

[wp_cart_button name="2 Liter Barrel" price="74.95″]
3 Liter Barrel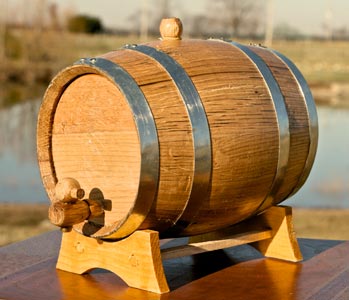 $84.95 +

FREE SHIPPING!

[wp_cart_button name="3 Liter Barrel" price="84.95″]