I've been a Booker's bourbon fan for a long time. When I got into bourbon, Booker's was one of the first bottles I spent more than $30+ on. Booker's was also the first barrel proof bourbon I tried and it has been a go-to of mine ever since. Last month I was invited to participate in a Booker's Roundtable Tasting, and I jumped at the opportunity.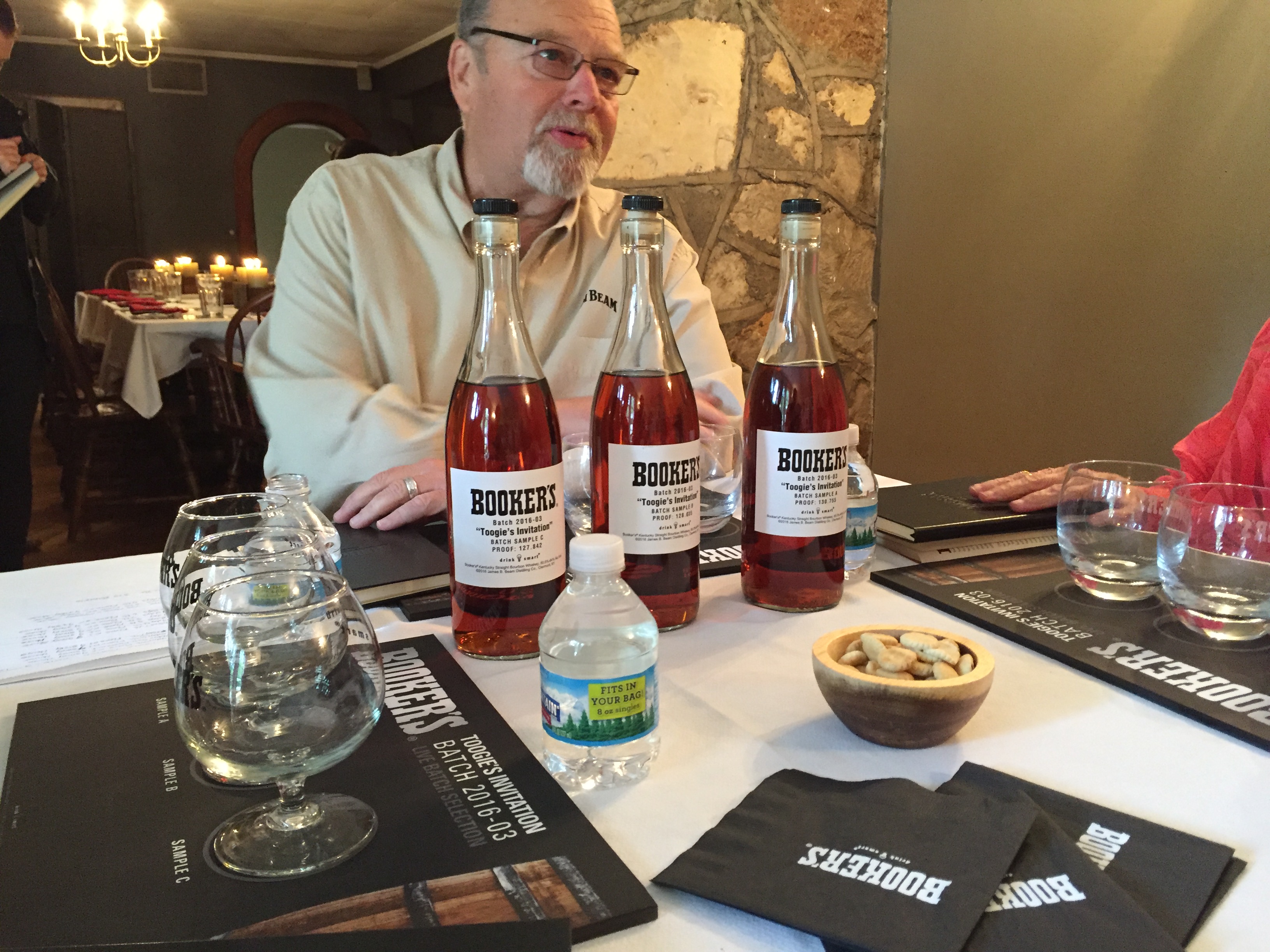 The process makes more sense if I introduce the batch first. Here is Fred Noe introducing Booker's batch 2016-03 "Toogies Invitation":
Batch 2016-03, 'Toogie's Invitation,' is named in honor of Marilyn "Toogie" Dick and her longstanding friendship with my parents, Booker and Annis Noe. With a bond that goes back to their high school days, Toogie has been part of the family since before I can remember and, when Dad first introduced Booker's Bourbon, Toogie had a standing invitation to gather at our kitchen table, along with friends and family, and select batches of Dad's namesake bourbon. Later in life, Toogie joined Dad and Mom all over the world during their travels, and she could always be found making Dad's favorite meal, her famous fried chicken, for him and any guests that he invited to dinner after a long day at the distillery. Toogie herself, along with the Booker's Bourbon Roundtable, helped me to select this batch at her restaurant in Bardstown, Ky. I know Dad would be proud to have this batch of his bourbon named after his dear friend, Toogie.
This year's roundtable was comprised of the following people: Fred Noe (Beam Master Distiller), Toogie, Chuck Cowdrey, Tony Sachs, John McCarthy and myself. After arriving at Kurtz Restaurant in Bardstown, Ky, we get straight to it. The table was square, but I wasn't going to nitpick. There are three bottles lined up on the table labeled A, B and C. With each bottle Fred runs through the batch make up. Each batch includes close to 350 barrels pulled from different warehouses and levels. All barrels ranged in age from six to eight years.
Each bottle is passed around the table for everyone to take a pour. Then, the fun begins. Everyone starts to taste and gives their thoughts. This was my first roundtable, but I quickly found out an ongoing debate persists. "This is good but is it the most "Bookeresque" from the group?" A spirited discussion continues while everyone tastes through the bourbons again. We make closing arguments for the bourbon we liked best. It reminds me of the blind scoring done at BBQ competitions. We taste and make our notes, but the discussion is reserved until everyone has had a chance to form an opinion. Fred could easily say "I like this one best, and that's what we're going with" but he doesn't. He guides the tasting and welcomes the discussion.  Finally, a blind vote is taken.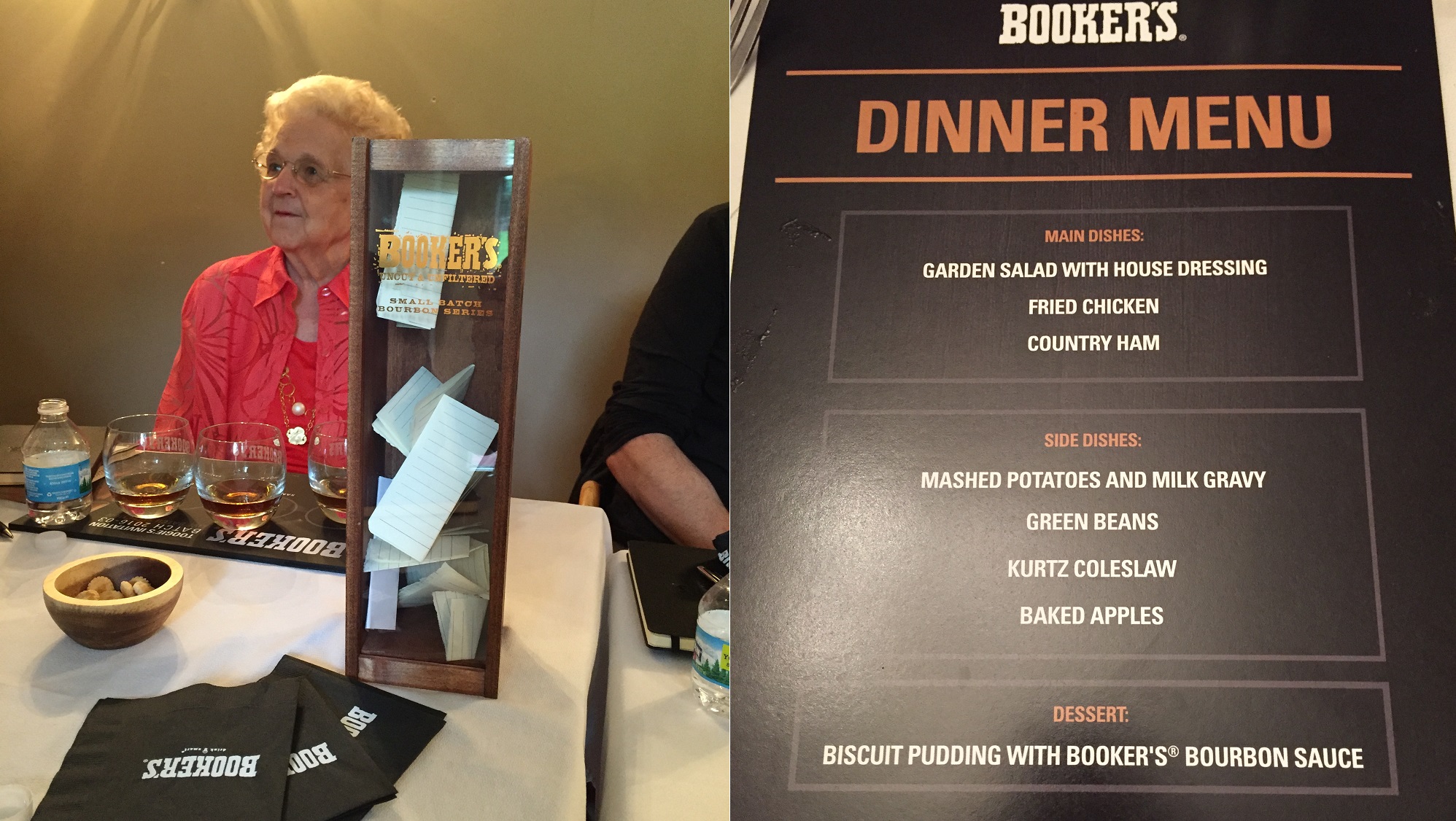 After voting everyone moves from the tasting room to the dinner table. Ms. Toogies famous fried chicken is served along with country ham (cured by Freddie Noe IV). The food is excellent and plentiful. Halfway through dinner, the stories begin to flow. First, from Fred and then from Toogie. Bourbon marketing has gotten so inflated that we forget a lot of these stories are real. Toogie tells stories about Colonel Sanders coming by Kurtz sell her mom "Kentucky Fried Chicken." Then she tells stories about traveling with Booker and Annis. According to her, Booker loved to be around people and would often have her bring the leftover meals from the restaurant, and he would invite friends from the distillery to the house. I have to assume there was some bourbon involved. This portion was the real treat of the whole experience.
After dinner, the winner is announced. Bottle "B" is the batch selected for the next Booker's roundtable batch. Turns out it's one of the youngest Booker's ever released. I've always wanted more info about Booker's batches, so I hope y'all will find this interesting. This batch has around 375 barrels in it. For batch 2016-03 here is the break down (I wasn't able to get the exact age for each barrel but they were 6-7 years):
13% came from "G" house stored on the 7th floor of a 9 story house that was 133.29 proof
11% came from "D" house stored on the 4th floor of a 9 story house that was 124.10 proof
25% came from "E" house stored on the 5th floor of a 9 story house that was 125.85 proof
7% came from "P" house stored on the 5th floor of a 7 story house that was 124.98 proof
34% came from "H" house stored on the 7th floor of a 9 story house that was 130.39 proof
10% came from "F" house stored on the 6th floor of a 9 story house that was 125.42 proof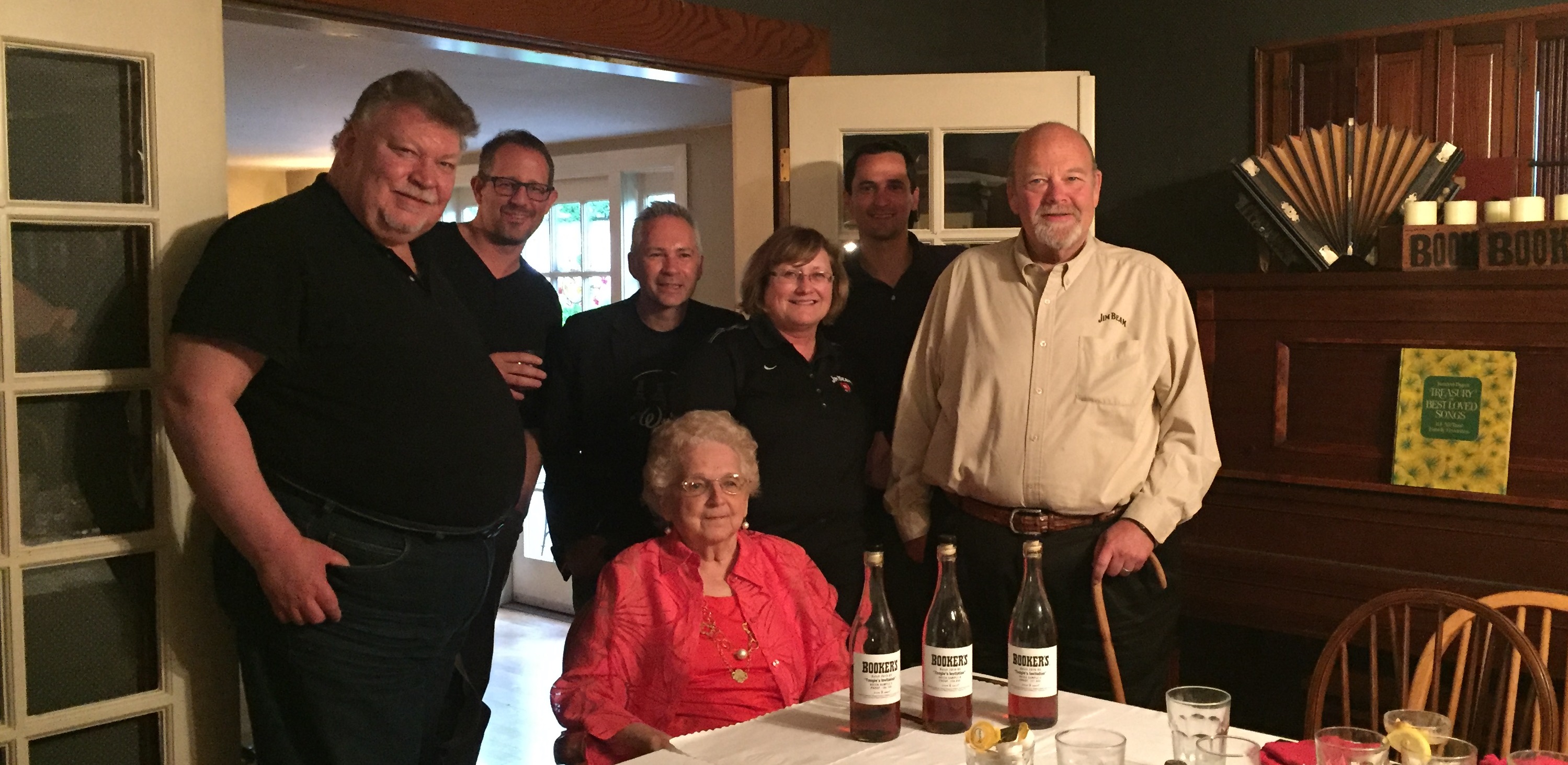 I look forward to seeing the reviews of this bourbon (mine is coming tomorrow). This was great experience and I'm grateful that Fred and the Beam team let me be a part of it.