There are a few bourbons and distilleries that get consistently mentioned on Bourbonr. Smooth Ambler is one of them. I love what the guys in West Virginia are doing. They've consistently put out excellent bourbon (although their rye has been temporarily discontinued) at a great price. While their own distillate was young they released it in 375 ml bottles so we could observe the progress without breaking the bank.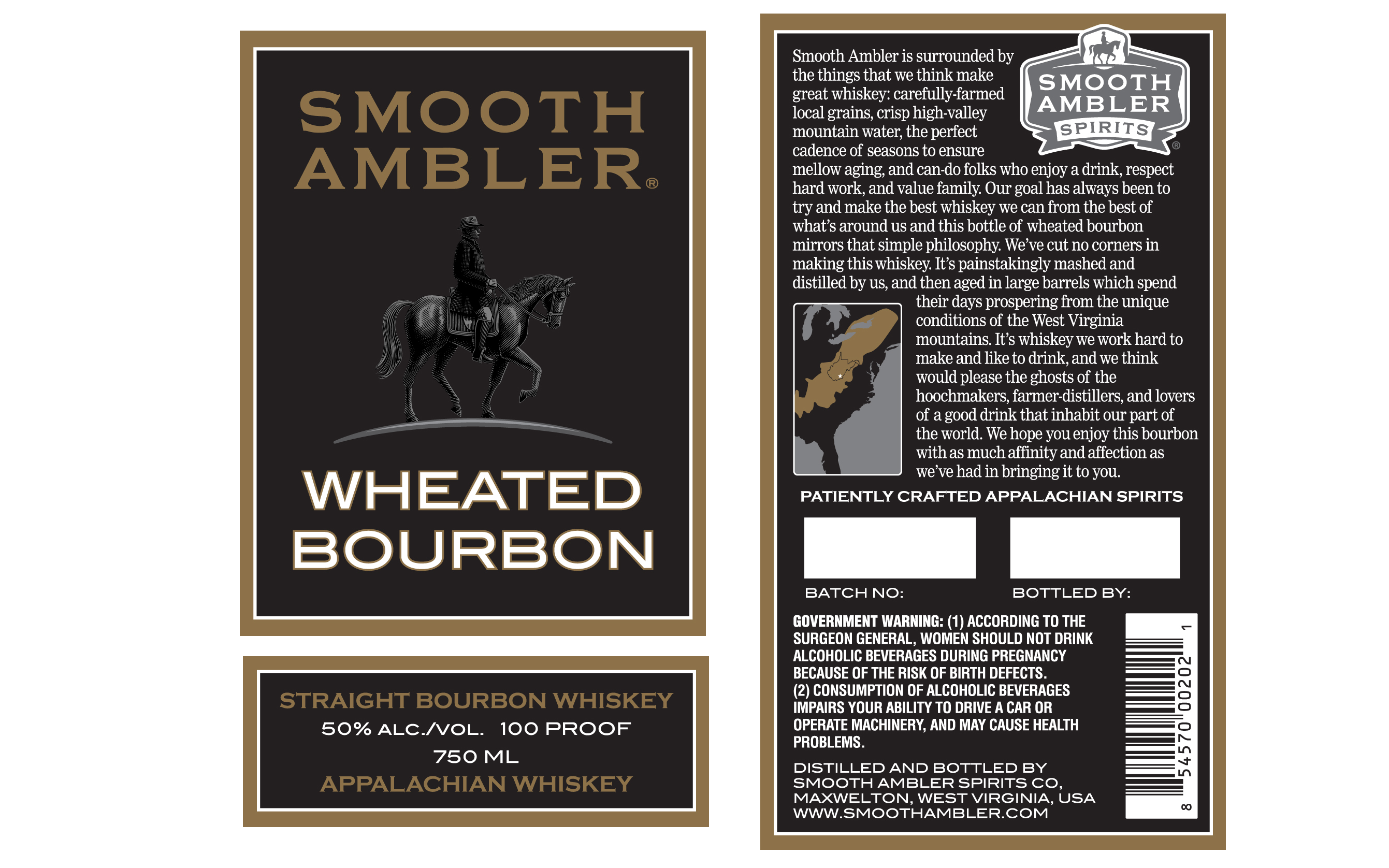 Smooth Ambler is surrounded by the things we think make great whiskey: carefully-farmed local grains, crisp high-valley mountain water, the perfect cadence of seasons to ensure mellow aging, and can-do folks who enjoy a drink, respect hard work, and value family. Our goal has always been to try and make the best whiskey we can from the best of what's around us and this bottle of wheated bourbon mirrors that simple philosophy. We've cut no corners in make this whiskey. It'painstakinglyly mashed and distilled by us, and then aged in large barrels which spend their days prospering from the unique conditions of the West Virginia mountains. It's whiskey we work hard to make and like to drink, and we think would please the ghosts of the hoomakers, farm-distillers, and lover of a good drinkl that inhabit our part of the world. We hope you enjoy this bourbon with as much affinity and affection as we've had in bringing it to you.
Bourbonr's have been anxiously awaited the release of Smooth Ambler's distillate and it's finally here. Today, they received approval from the TTB for their Smooth Ambler Wheated Bourbon "Appalachian Whiskey". It's 100 proof and should be a little over six years old. The Appalachian Whiskey should start hitting shelves sometime late summer to early fall. We will have more details about this release in early August.