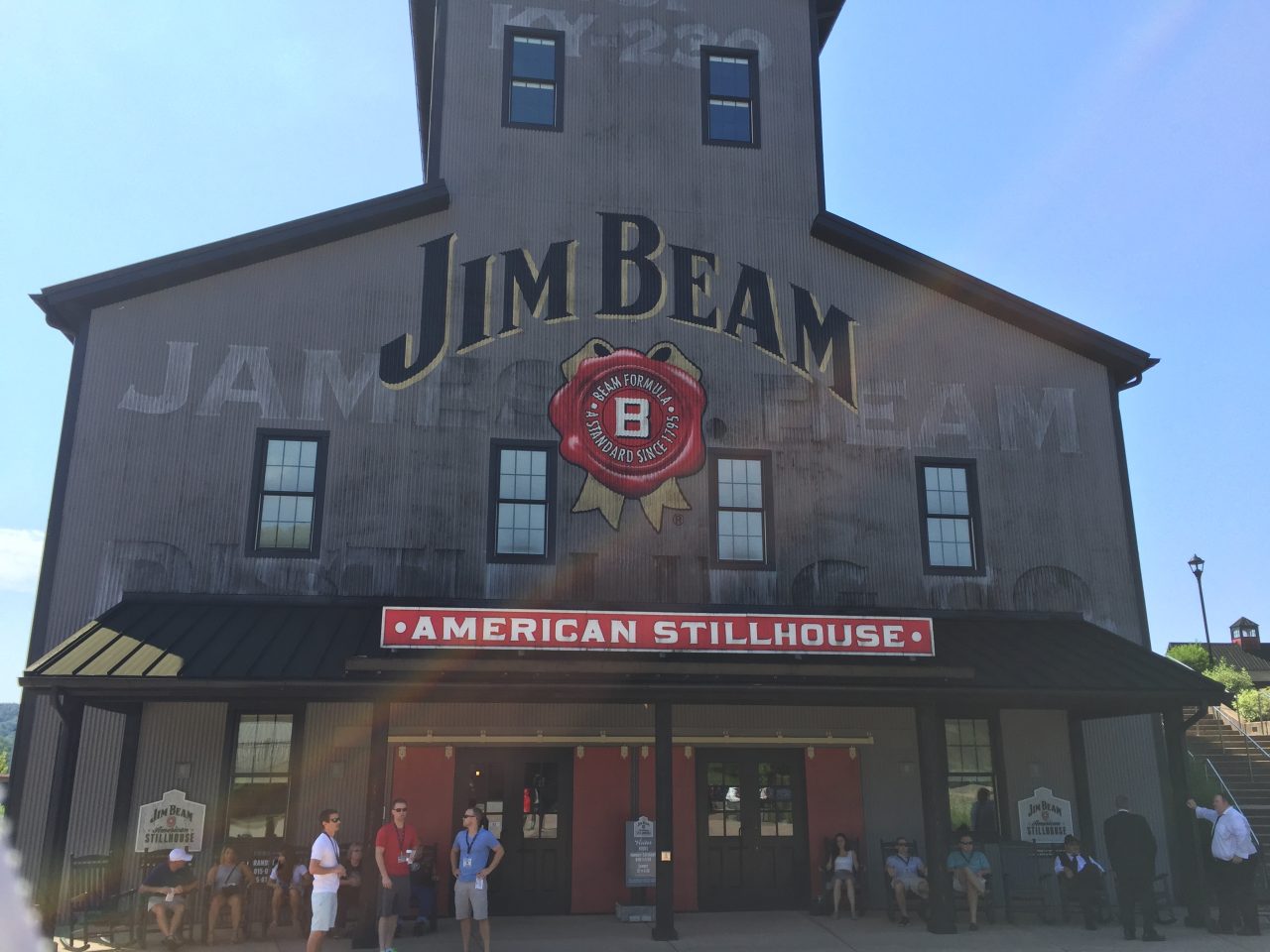 6/21/18 Update from Fred Noe (Beam):
Bold is mine
Hope you're doing well. You've heard the news earlier this year that we are releasing a very special bourbon in honor of my dad, Booker Noe, and the 30th anniversary of Booker's Bourbon later this year. I wanted to share an update with you about this commemorative release.
Staying true to Dad's standards for his namesake whiskey, I've decided to change the liquid that we release as Booker's 30th Anniversary Bourbon. Instead of a standalone 16-year-old bourbon — as I had originally planned and communicated — this limited time offering will now feature a mingling of uncut, unfiltered 9-year-old bourbon and uncut, unfiltered 16-year-old bourbon. Presented on its own, I found the oak notes from the 16-year-old whiskey overpowered the flavors of vanilla that are so characteristic of every Booker's release. My son Freddie agreed, too. So, I made the call a couple weeks ago to scrap our original plans and change up the liquid. Because, at the end of the day, honoring Dad and keeping his Booker's just the way he would have liked it is something that I won't compromise on.
We're aiming for Booker's 30th Anniversary Bourbon to consist of about 70% 9-year-old bourbon and 30% 16-year-old bourbon to bring out the full vanilla flavor that Dad loved, married with just the right amount of robust oak notes from extra aging. I'll be able to share more about the precise percentages once the final batch is dumped in a couple of months.
Using some of the rare, older Booker's barrels we have in supply, Booker's 30th Anniversary will still be very limited in availability, a fraction of the size of a standard Booker's batch.  We'll also be housing the bottles in custom wooden boxes made from the wood floors of the rackhouses Dad walked through at our Kentucky plants. Pricing and exact release timing are still being finalized, but we're doing our best to get it out ahead of the holidays, so folks can enjoy it or give it as a gift.
Cheers,
Fred Noe
Beam Family's Seventh Generation Master Distiller
Bourbonr Notes:
I'm sure there will be some upset by this news. I'd still really like to find out what 16-year-old Booker's would taste like. But, I'm OK with Beam making this call. Especially if it was done by the tasting panel and not the accountants. Most bourbons are over-oaked for my taste around the 12-year mark. I'm sure it was tough to find enough good barrels to have a substantial release. It does seem a little odd that it will be 70% 9-year bourbon. Does that mean that the release increased by that much? Did some 16-year-old barrels get tossed? Who knows. I'd still like to see a price tag before I start to evaluate this release. This is still the most anticipated release of 2018 for me.
Posted 4/20/18:
Jim Beam Distillery plans to release a 30th Anniversary Booker's small batch bourbon. While my interest in Limited Editions has waned recently this has me excited. Booker's 25th is one of my all-time favorite bourbon's. Booker's Rye was really expensive but it lived up to the price in my opinion. I'd love to see this release under the $200 price mark. Time will tell.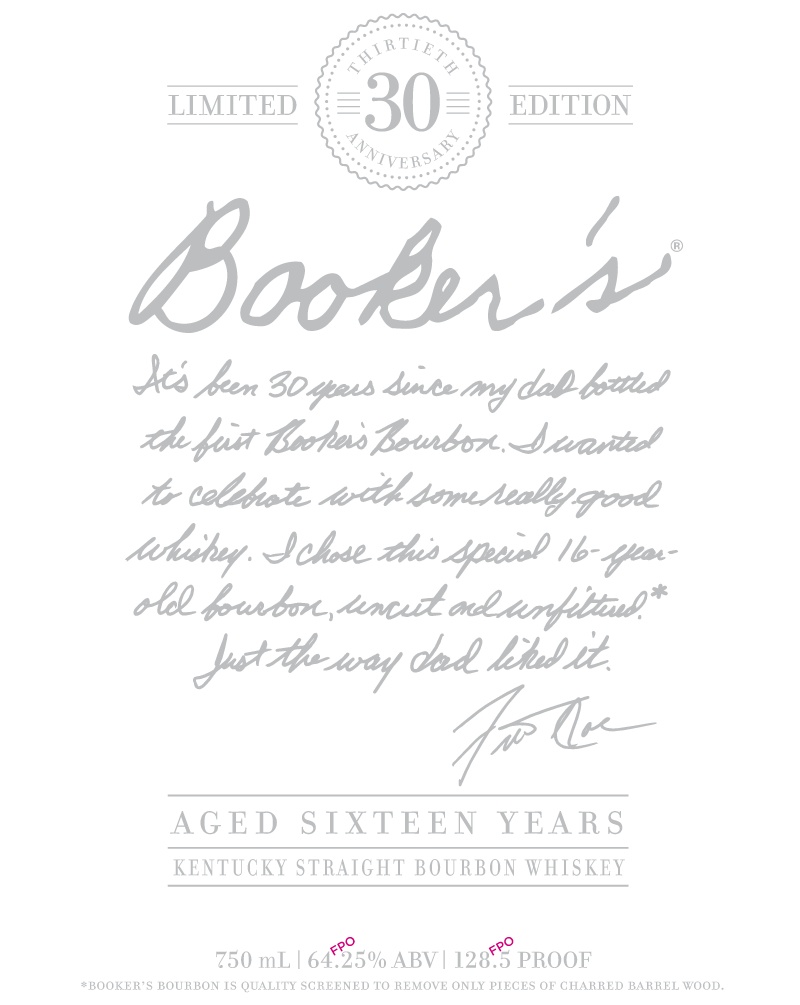 Here's confirmation from Beam about the release:
Booker's Bourbon will be releasing a special, limited-edition whiskey later this year! Booker's 30th Anniversary Bourbon will feature a sixteen-year-old Booker's liquid – the oldest Booker's release to date – carefully aged and watched over by Booker's son and current master distiller, Fred Noe. It will be bottled uncut and unfiltered and full of robust flavors, true to the standards that Booker himself created.
There are Booker releases dating back to the late 70's. This release celebrates the national release of the Small Batch collection from Beam. I think this release may inspire me to finally open my Booker's brown wax bottle!
Here is a little more info about the small batch collection:
Booker Noe was the first person to use the term "Small Batch". Booker was the Master Distiller of the Jim Beam Distillery. Beam acquired/merged with National Distillers (ND) in 1987. After the deal Beam revived some old labels as well as creating new labels of their own. 
The new "Small Batch Collection" launched the same year and 
was comprised
 of Knob Creek, Baysil Hayden, Booker's and Baker's
. At the time Beam was "batching" 700-800 barrels a day for Jim Beam White Label. 
That made the 200-350 barrels used in Knob Creek, Baysil Hayden, Booker's and Baker's seem (
relatively
) small
.