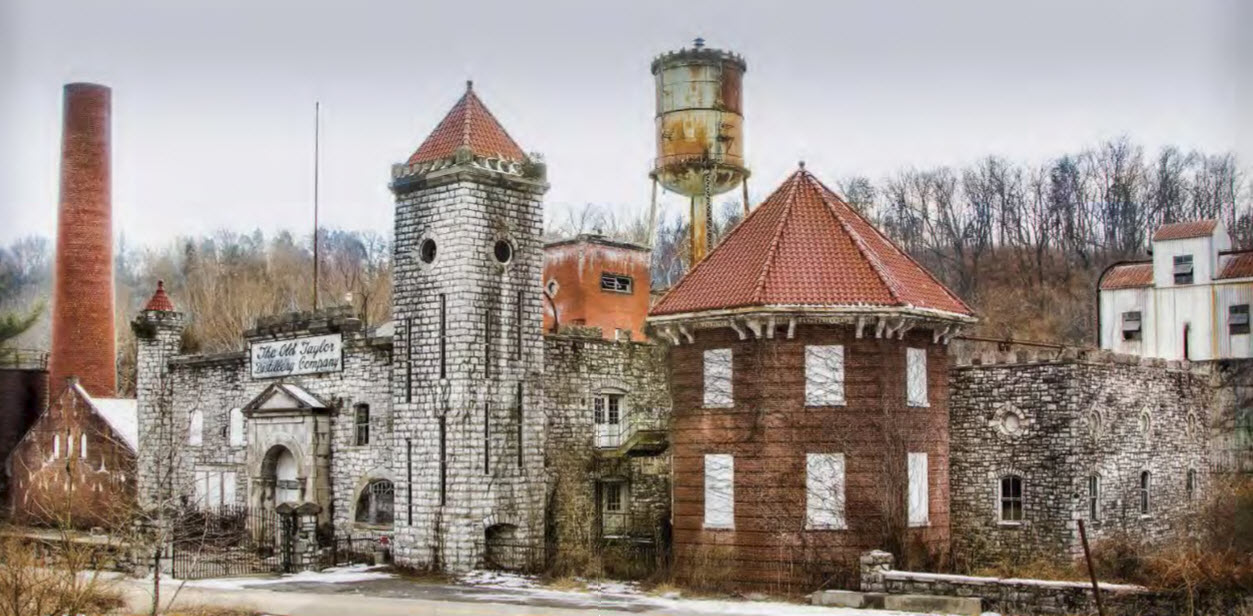 Bourbon is rich with history. Whether legendary names like Jim Beam, Elijah Craig and E.H. Taylor, the history of bourbon runs deep. With the history, brand equity and goodwill are built. In the whiskey business history, legacy, tradition, etc. sells really well. Because of that, marketers use history and stories to sell booze.
But when does marketing blur the line with history? Drawing a line here is tough. It's hard to say exactly what is too far. Take for example Heaven Hill. One of the most popular Bourbon's on the market is Elijah Craig. On the front label, it states "Father of Bourbon" and "First to Char Oak Barrels". If you think these are true statements read Fred Minnick's book Bourbon Curious. But, I don't have a problem with this. It's stretching the truth but still branding in my opinion. Michter's used the story of George Washington serving his men Michter's whiskey. WRONG. Michter's has since pulled back on the majority of their historical references. Now they seem to focus more on what most of us care about. Making a good whiskey.
What sticks out to me is the  Blade and Bow release from Diageo. They've displayed "Stitzel-Weller Distillery" on the front of the bottle. Seems a little misleading considering the actual Stitzel-Weller Distillery shut down in 1992. Diageo didn't own a bourbon distillery when Blade and Bow was distilled. Blade and Bow wasn't distilled at Stitzel-Weller. Blade and Bow aged at Stitzel-Weller (for at least a few years). Call me crazy. But, I don't think the magic of Stitzel-Weller came from sitting in a dusty warehouse. Isn't the Bulleit experience now the Stitzel-Weller distillery? When you have brand equity you have to make it stretch as far as possible.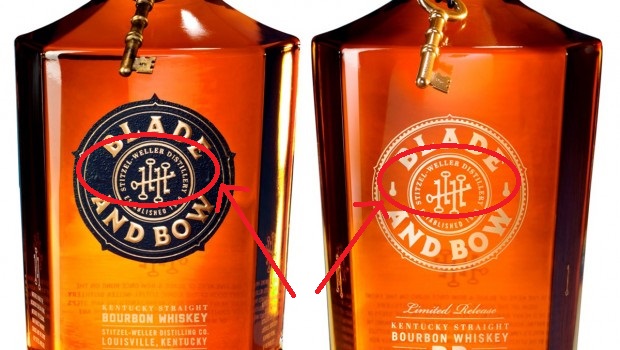 Probably the worst offender of all is Black Maple Hill. Black Maple Hill started as something legendary. It was once bottled by Julian Van Winkle himself. It had age statements ranging from 11 to 22-year-old. The whiskey came from sources like Stitzel-Weller (the actual Stitzel) and pre-fire Heaven Hil. Then it moved to a non-age-stated orange label. It was OK for the price but a middle of the pack bourbon at best. Then, the brand moved to a squat bottle with an Oregon source. It's $100 and it's bad. I can't tell you how many times I've seen Bourbonr's buy a bottle thinking they've scored something great. Only to be disappointed when they open the bottle. I've actually tried some whiskey from the Stein Distillery (squat BMH source). Some of it is pretty good. I just don't understand the decision of borrowed brand equity.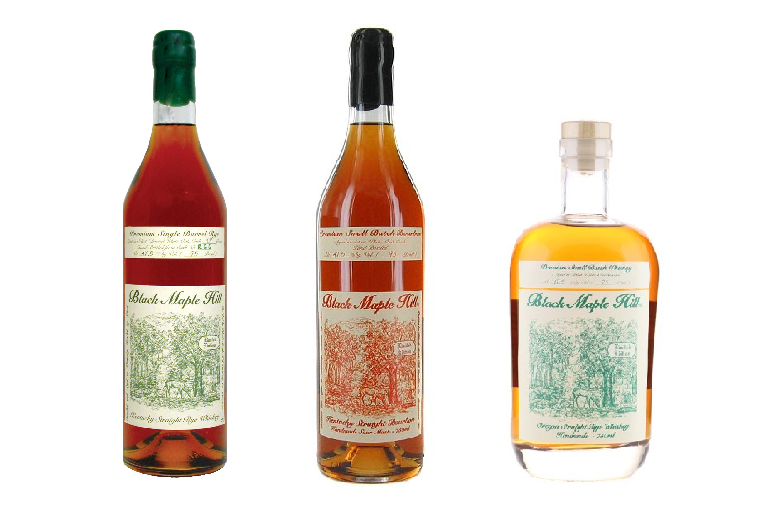 Now let's let the pendulum swing in the other direction. Sometimes the perception of borrowed brand equity is a problem. In 2014, Will Arvin and Wes Murry purchased the abandoned Old Taylor Distillery. The two launched the new distillery after a couples years of renovations. They decided to use the name Castle and Key. However, before Arvin and Murry decided on the name Castle & Key, they (and the media) often referred to the distillery as the former Old Taylor Distillery. Because it was the former Old Taylor Distillery! Sazerac (parent company of Buffalo Trace) jumped in and hit them with a trademark infringement case. Sazerac claimed that Castle and Key leveraged the goodwill of the E.H. Taylor trademark by showing pictures of the old distillery sign. Even though E.H, Taylor spent more of his life at the Old Taylor distillery, Castle & Key has to be careful on its use of "Old Taylor Distillery".
Sazerac claims Peristyle wrongfully included some of Sazerac's other marks, specifically RIP VAN WINKLE and PAPPY VAN WINKLE, as keyword meta tags on the Castle & Key website. [R. 52 at 10-11.] Finally, Sazerac takes issue with a number of social media posts or advertisements wherein Peristyle refers to the property as the "former Old Taylor Distillery" or simply "Old Taylor." Sazerac ultimately seeks both damages and an injunction preventing Peristyle from making such references going forward.
If using PAPPY VAN WINKLE as a meta tag is trademark infringement prepare to see every blog and whiskey YouTube channel wiped from the internet. While this case is still in appeals, it seems to be one that Sazerac lost.
What does this mean for the bourbon consumer? Not a lot. Don't make decisions based on history. Make decisions based on taste. Marketing isn't a bad thing. But their goal is sell products. Their goal isn't to make sure you buy the best product. Be vigilant in your whiskey pursuit. There is a new story and label popping up every day. Reid Mittenbueler summed it up best in his book Bourbon Empire:
Don't believe 90 percent of the tales you read on whiskey bottles, but don't forget to enjoy them either. The stories are just like the whiskey itself. They start as a vapor, condense, and then sit unseen in a barrel for years. Finally they emerge, transformed into something entirely different and enchanting.