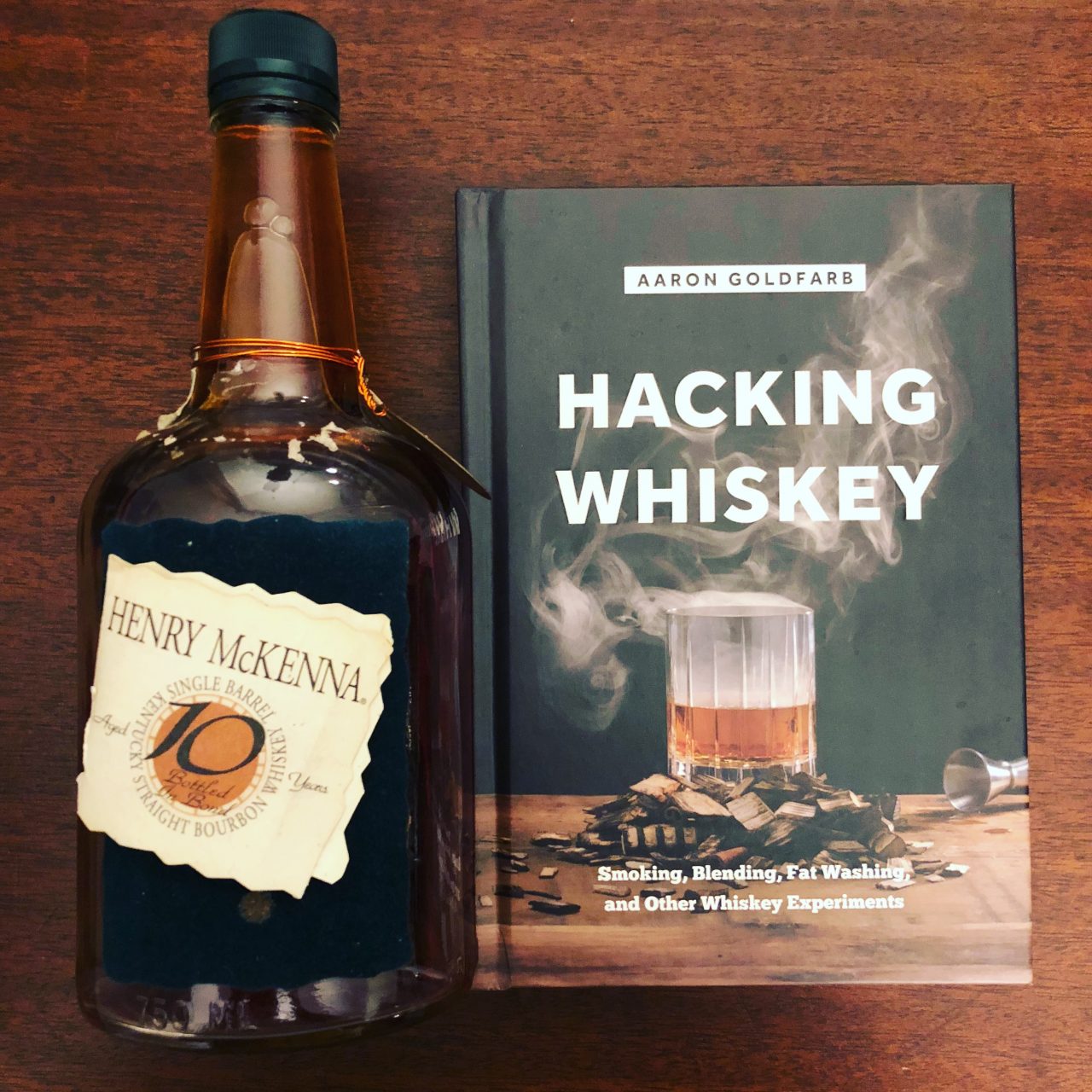 If you follow me on social media you've probably seen posts about Aaron Goldfarb's new book "Hacking Whiskey". This has quickly become one of my favorite whiskey books. It's a perfect combo of whiskey nerdery and beautiful design. Instead of a simple book review, I thought a contest would be more appropriate. So, here it is:
This is a build your own blend contest. What blends have you tried and want to share? You already know I like using blenders in my blind tastings. That's the spirit we're looking for.
1st Place – A bottle of "Hacking the Barrel" (I can't give too many details just yet. But, this is a bottle you won't want to miss!) and a free signed copy of Hacking Whiskey, your blend featured on Bourbonr.
2nd Place – A free signed copy of  Hacking Whiskey and your blend featured on Bourbonr
3rd Place – Have your blend featured on Bourbonr
Rules: Judging will be based on creativity and presentation of your own blend. Each entry must add a picture to Instagram with all ingredients used as well as a description of the blend. Since we're not tasting these blends creativity and the image are weighted heavily. This is meant to be fun so feel free to run with some crazy ideas.
All entries must be posted to IG by October 10, 2018 Midnight EST. Both Bourbonr and Aaron Goldfarb must be tagged in the picture and you must use the hashtag #hackingbourbonr
Still need some inspiration? Here's a sneak peek from the book. This is a hickory filtered whiskey from BBQ pitmaster Carey Bringle's.