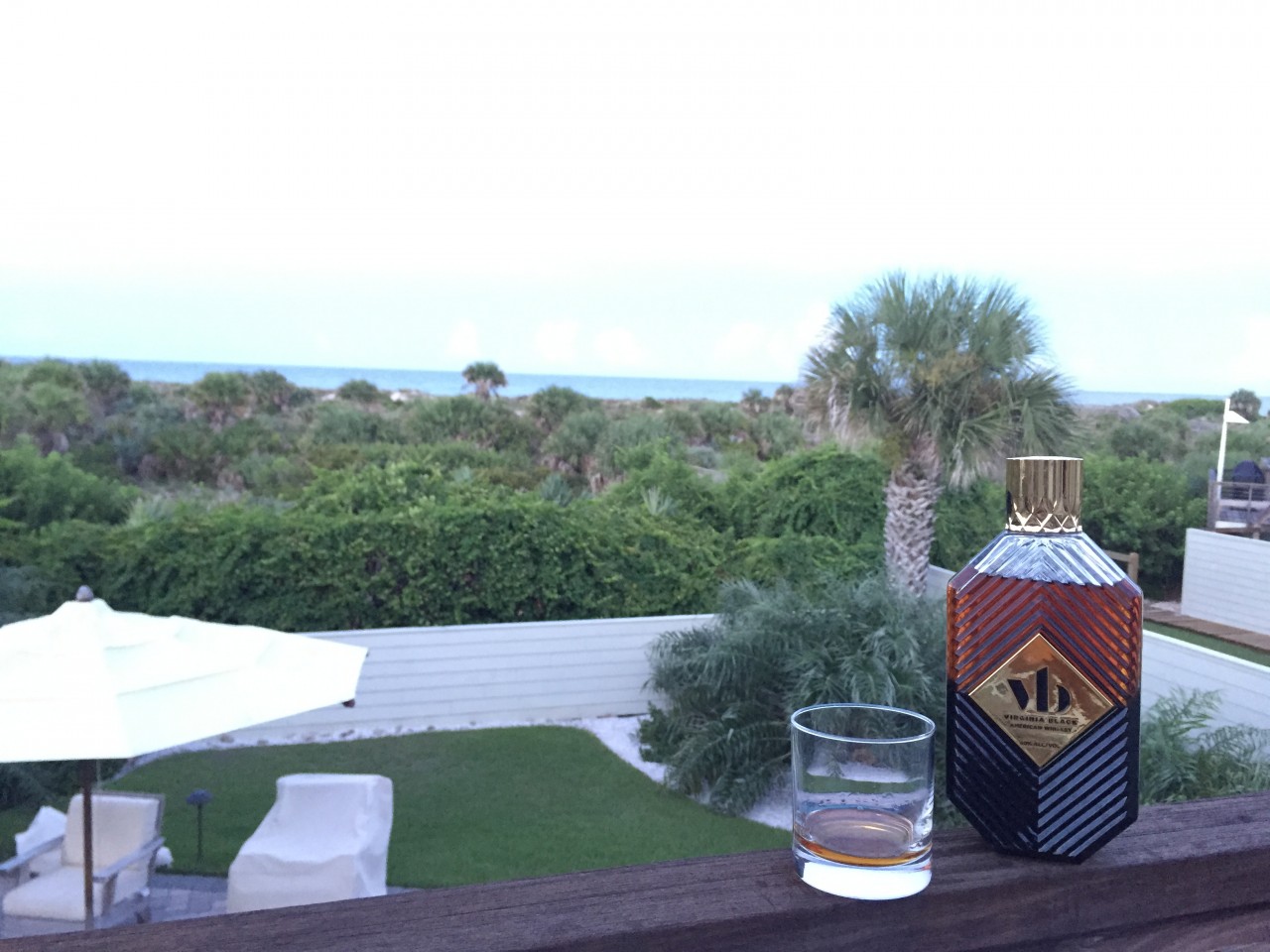 Virginia Black is an American whiskey brand backed by rapper Drake. The brand is a collaboration between Drake and DeLeón Tequila founder Brent Hocking. I know what you're thinking "what's a rapper doing in the whiskey business?!" While vodka seems to attract many high profile endorsements, whiskey has been somewhat immune. Sure, there's the occasional celebrity in a commercial. Whiskey sticks with a different blueprint. Whether you're a Drake fan or not we're here to talk about the whiskey.
Virginia Black is a two-year-old American Whiskey distilled and bottled at MGPI in Indiana. Virginia Black labeling is more transparent than the most of Non-Distiller Producers (NDP). They included an age statement and "distilled in" to the back label. Virginia Black is 80 proof and retails for $40.
Virginia Black American Whiskey Reviewed
The nose is sweet like a charred marshmallow and vanilla. There are some nice fruity notes like cherry or raspberry. The taste is sweet. Surprisingly, there's no harsh wood or unaged spirit taste. I would expect that in a two-year-old whiskey. I was expecting a little more Tuscan leather. It gets a little "cherry medicine" after a few sips and on the finish. Overall, it's drinkable and pretty good.
Here's what I question. To me, the taste is too mellow to be two years old. Since it's not labeled "bourbon" up to 2% flavoring can be added without being a "flavored whiskey." I think that could be the case here. Based on the bottle and taste I'd say Virginia Black is competing with the Crow Royals of the whiskey world. The champagnepapi isn't trying to be the Pappypapi.
Conclusion:
While I'm a Drake fan, part of me wanted to hate this whiskey. But, it's pretty good. The packaging is unique and looks good. It sticks out on the shelf. Yes, they're plenty of better bourbons at that price point. But, to me, it's better than Crown, Jack, and other mass appeal whiskeys. Do I regret spending $40 on it? I did bootleg "Thank Me Later" so I guess we're even, Drake.