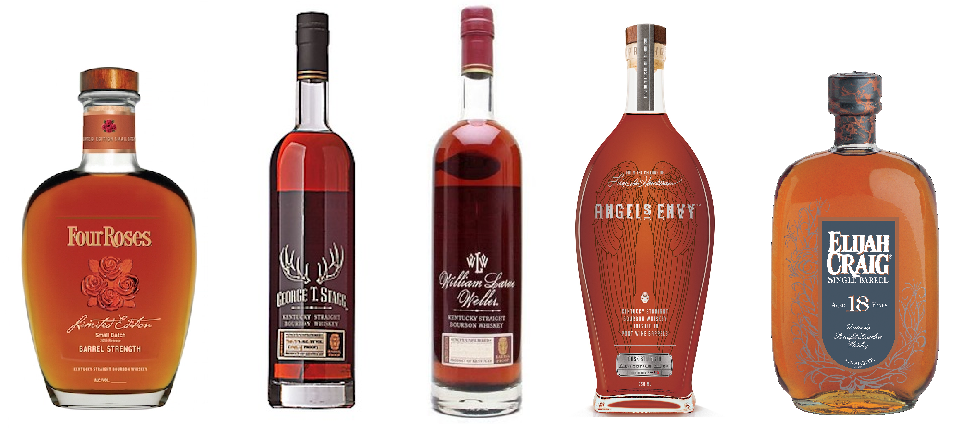 It's time to announce the winner of the 2015 Bourbonr Whiskey Of The Year. One of the most honorable and prestigious awards in bourbon 🙂 While it may not actually be prestigious, it's still important because you selected it. The drinker/reader, spending your money to try these limited releases. The 2015 voting included close to 2,000 votes!
The Winner is — Four Roses Small Batch Limited Edition
If a whiskey didn't receive more than ten votes, I didn't include it in the chart.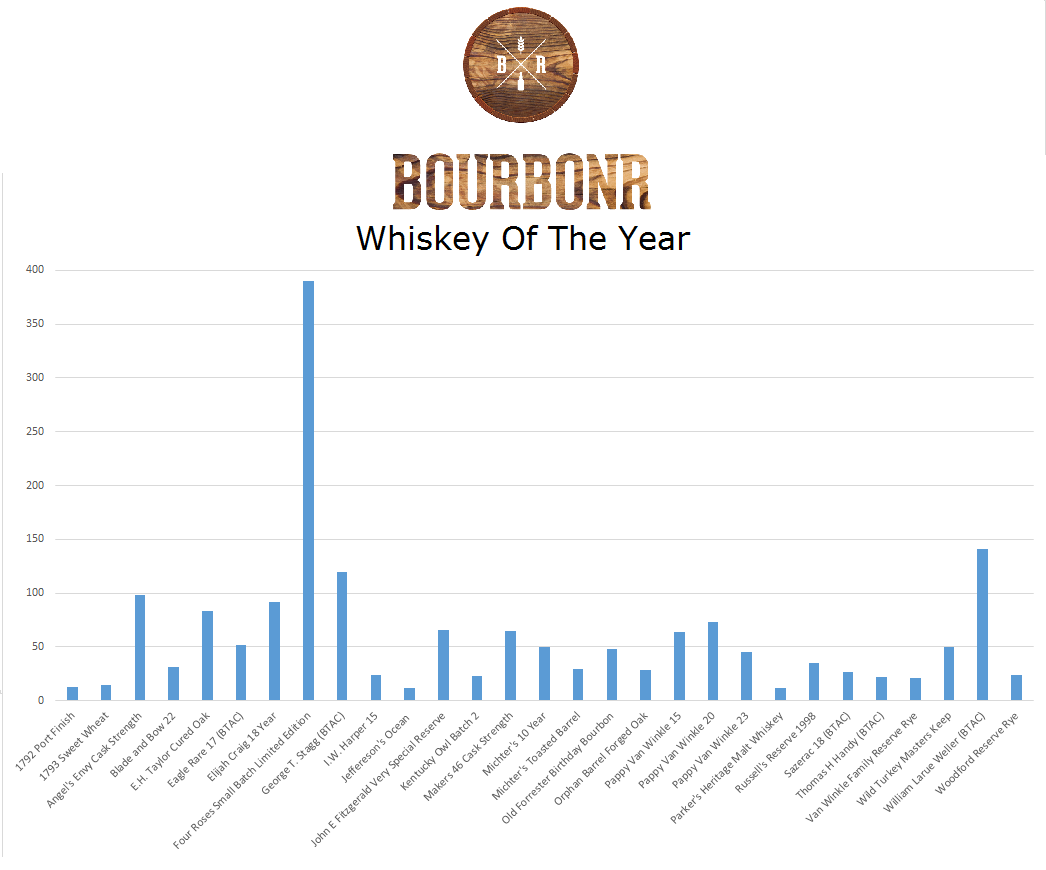 The first thing I notice is FRSmBLE won by a landslide. It had more than twice as many votes as any other release. I completely agree with this as it was my choice as well. It's also interesting that the winner doesn't have the biggest price tag. Second, Heaven Hill was able to re-release the Elijah Craig 18 year with success. After going on a hiatus for a few years, EC18 has come back more popular with a much higher price tag. Finally, there are several releases that aren't that hard to find. Be on the lookout for 1792 Port Finish and Woodford Reserve Rye.
Bourbonr Whiskey Of The Year Top 5