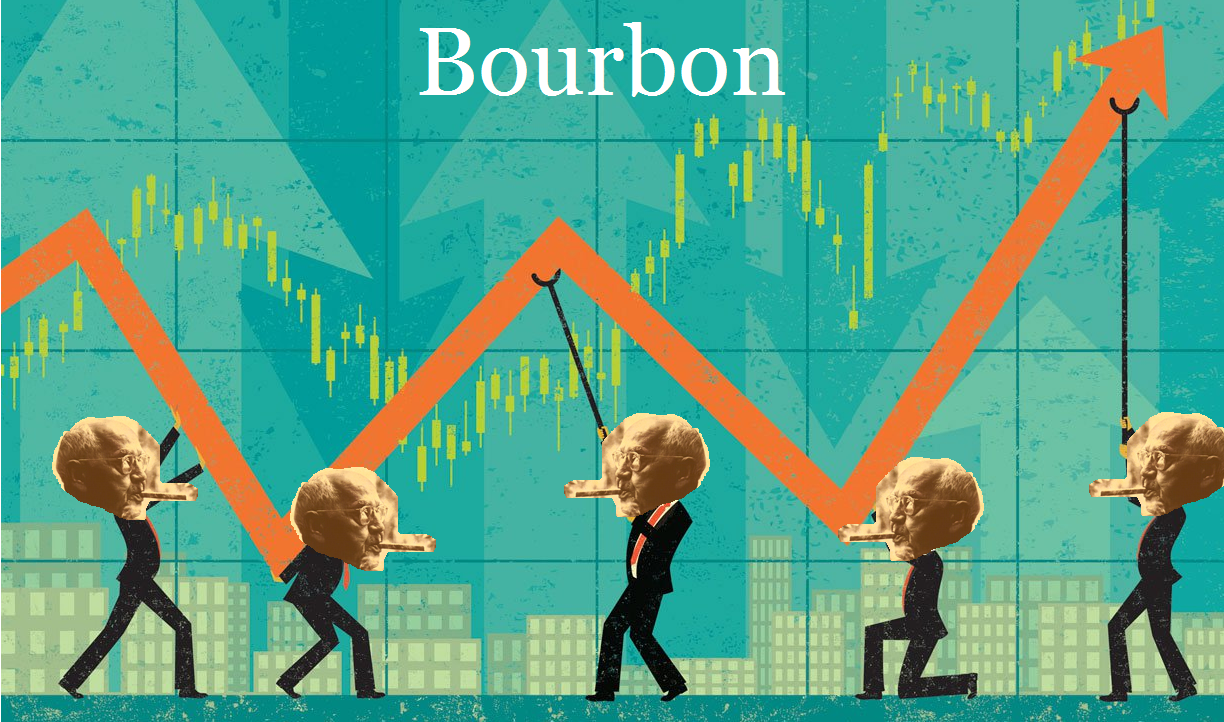 There's no topic more controversial in bourbon right now than the secondary market. Whether it's Craigslist, Facebook groups or BottleSpot bourbonr's usually have a strong feeling about the secondary. There are some that delight in the secondary (not just flippers)  while others despise it. If you've followed bourbon for the past couple of years you'll know that the secondary exploded after Ebay shut down all alcohol sales. Prices have also exploded with the increased popularity of bourbon. There's even a site dedicated to the  market value of bottles.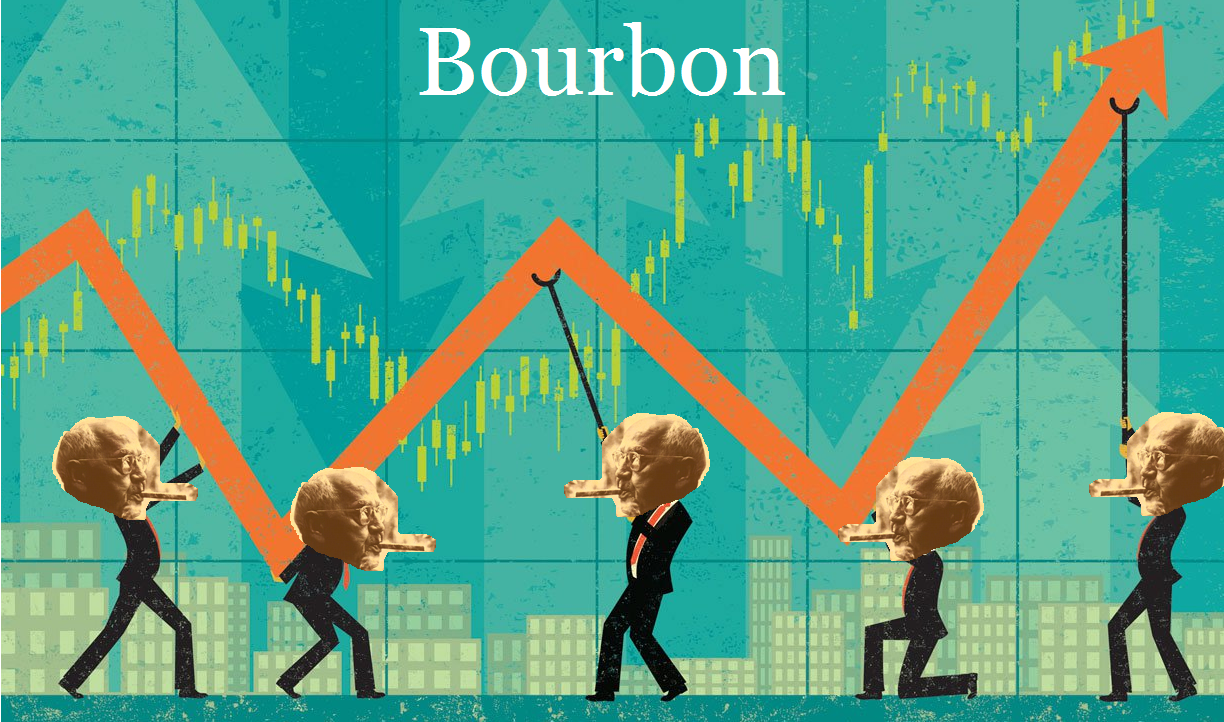 What really initiated this post was Buffalo Traces comments on the secondary market. You can read the full post here. That night, DustyBid (another popular secondary site) was shut down. I've been assured that it was a mere coincidence but it still had the bourbon world talking. I decided to reach out to Patrick from Bottle-Spot for an interview. For transparency, Bottle-Spot has advertised on Bourbonr since 2013.
Interview With Patrick
– When and why did you start Bottle-Spot?
I got the initial idea for Bottle-Spot in mid-July, 2013. I basically wanted to sell or trade some 2012 scotch releases I had for some 2013's, and quickly realized how scattered the secondary market was. I'd always just assumed there would be an eBay or Craig's List for alcohol, or at least wine. I did some research and found a cloud classifieds platform that allowed me to rapidly bring Bottle-Spot to market and we went live on August 8th. A good friend of mine, Joe Craig, gave me some creative feedback and helped shape a redesign of the site that went live a month later and he officially came on board as co-founder a bit later.
– What is you or your lawyers response to the legality of the site?
Bottle-Spot operates under the principal, under US Federal Law, that it is illegal to engage in the business of importing, producing or selling distilled spirits without a license. This is an important distinction, as is the original intent of 27 USC § 203, the post-prohibition law which governs licenses for people in the business of importing, producing and selling distilled spirits. The law also specifically mentions and effectively defines a "business" as one where purchasing for resale takes place at the wholesale level.
With this in mind, we feel the IRS rules for hobby revenues apply, and that casual buyers, sellers and traders of rare spirits are not in the business of selling distilled spirits. This is a post-retail market, meaning all taxes and other fees associated with production, importation and other distribution have been paid before the bottle ever appears on our site. Of course, we have licensed vendors who also sell with us, and all rules associated with that license would apply. It's also important to note that this law applies only to interstate commerce, so individuals who are still concerned could simply keep their dealings to locals only.
Beyond that, users simply must become familiar with state, and even local laws, which vary widely. We're looking at ways to help people navigate these laws, and we're always prepared to change our business model should regulation require it. We do, however, want to stress that these post-prohibition laws were written to break up criminal enterprises formed during prohibition, to ensure that only safe, quality products made it to market, and to levy taxes. Bottle-Spot does not, nor do our users interfere with any of those goals.
– What did you think of Buffalo Traces comments about cracking down on the secondary market?
I'm not sure what they think they're going to do, our how specifically I want to address it. What I will say is they'll have their work cut out for them, because even if we did go away (and we've got no plans to, nor do our attorneys feel anyone has the legal authority to force us to) there's still Facebook, Reddit, Craig's List, our direct and indirect competitors and literally every single booze related discussion forum on the planet. The secondary market isn't just us, just bourbon, or even just whisky and liquor in general. The craft beer market has a similarly complex 'underground' structure, and wine has several fairly free and open options for collectors. The secondary market is not going anywhere.
– Has anyone contacted you about pulling BT products?
Nope.
– Account verification is one of the most important issues when buying/selling online. How does Bottle-Spot verify users accounts?
Right now it's pretty straight forward – we offer our users the choice of sending a picture of a government issued ID, or we allow people to send over links to social media. Generally if someone has an established presence on the internet we can verify them using that method, but we obviously prefer seeing an ID. In the future we might look into a more automated process, but for now this is working for us.  We also have behind the scenes tools and processes we use to look at all new registrants and posters. We've also had to do away with allowing anonymous listings, and the reception to that move has been mostly positive.
– You recently added some new features, what all was included in this 2.0 version?
It's an entirely new platform built on several custom and off-the-shelf components, so while we've tried to maintain the same look and feel, the underlying architecture is brand new. The two biggest additions are auctions and feedback features, as well as user verification.
– Why auctions?
There's a massive, established infrastructure of third-party auction houses out there, more so in the UK, but that always involves sending your bottle off and having someone else do the leg work for ten or twenty percent of the sale price. Our auctions function more like those on eBay, because all sellers are verified, but we don't charge any commissions since we aren't acting as a third party. We feel auctions will help determine the true market value of each item, particularly since we're not incrementally driving up cost with fees.
-What kind of features might you add in the future?
We've spent most of the past month trying to do little fixes here and there and responding to user requests, and it's likely the 2.1 release will answer more user requests – we're actually about to start directly soliciting more feedback. Beyond that we'd like to add more community features to encourage more trading and feedback as well as some other new stuff we're not ready to make public.
– What part do you think a standardized secondary market plays in the bourbon world going forward? Is it a part of the problem or a necessity?
Whether or not people hate the current state of the secondary bourbon market, or flippers or whatever, the secondary market is a good thing. A standardized secondary marketplace, which is what we want to be, would be a very positive for bourbon, whisky and booze in general. If we focus on bourbon, it's increasingly clear that the primary market can be at least as bad as the secondary market, and in some cases much, much worse. Everyone's seen shots of $600 price tags on Old Rip Van Winkle at this point.
There is a massively off-balance supply and demand issue with bourbon right now, and until either supply corrects, prices will correct. Our goal is to bring people over from Craig's List where anything kind of goes, as well as from retailers asking upwards of $3,000 a bottle for this year's Pappy 23. For what it's worth, we're also bringing back vendor listings at some point soon so everyone's playing on the same field. One the more frequent, and most valid criticisms we'll get is that some bottle on our site for 2x retail is over at Binny's for retail (with a case discount!). We don't benefit from anyone overpaying, and we want potential buyers to know about that deal at Binny's.
At the end of the day, the site was founded as a collector's and connoisseur's marketplace. We can't introduce more supply into the market to ease demand, but we can try to keep things as transparent and fair as possible.
My Opinion Of The Secondary
I hate seeing bottles flipped merely for profit. It's annoying when to see bottles posted for sale from the parking lot of a store. However, I believe a secondary market for buyers and traders is necessary. Some guys use it appropriately, and I don't want to lose that. If I missed out on William LaRue Weller but was able to grab two bottles of Stagg I want to have a place to make that trade. Or, sell one bottle and go buy it at an above retail price. If I want a bottle of Wild Turkey 8 year from the 80's I have no other place to turn but the secondary. For me, it's frustrating to see the secondary abused, but it's hard to imagine shutting down flippers without shutting down the bourbon enthusiast as well.
Now, I pose the question to you? What should be done about the bourbon secondary? Do you hate it, love it, or apathetic?