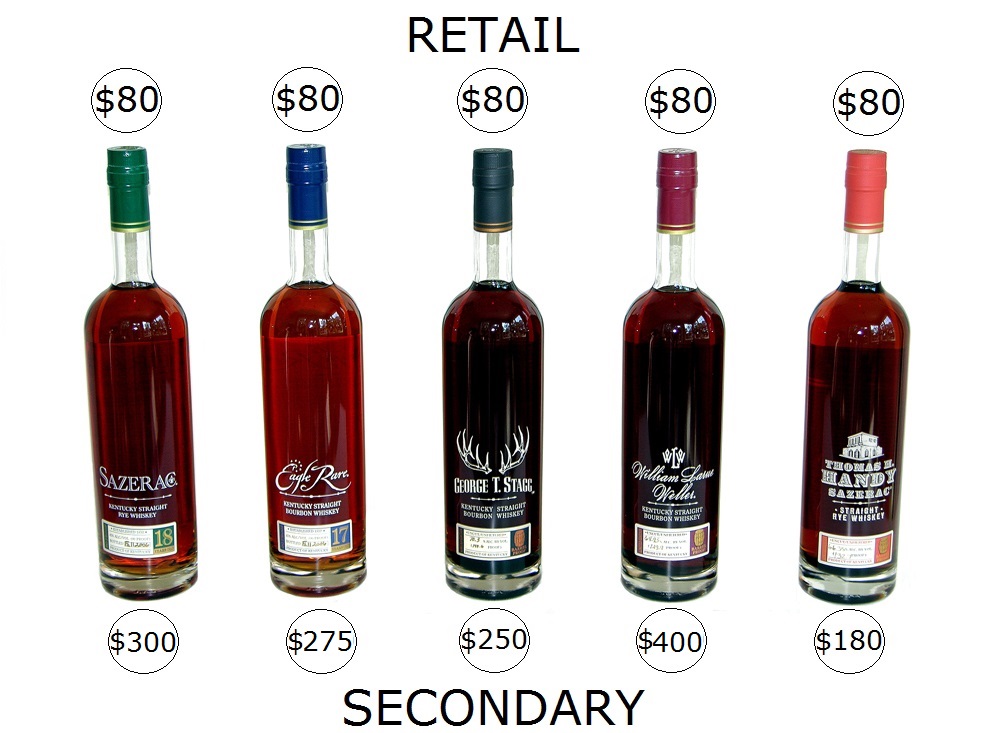 Retail Price for 2014 BTAC
While the Buffalo Trace Antique Collection hasn't seen the same price inflation as Pappy Van Winkle bourbonr's are still paying a premium whether it's at retail or on the secondary market. Buffalo Traces set the retail price for the entire Antique collection at $80 for 2014. This is a slight increase over 2013 but not by much.
What's interesting is the secondary market has then set its own price based on age and taste. George T. Stagg has 1 1/2 times the amount of bottles produced as Eagle Rare 17 but yet it still sells for relatively the same price on the secondary market. Apparently, people prefer sweeter barrel proof bourbons to a drier well-aged bourbon.