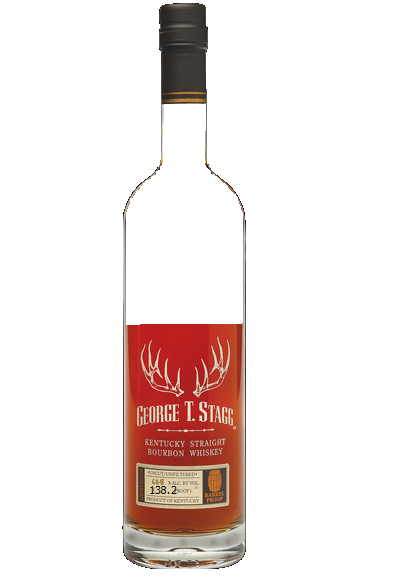 Every few months Mark Brown, Buffalo Trace Distillery CEO, sends out an update email with different happenings from around the distillery. They usually include things like distillery events, updates on Warehouse X  or the continued "bourbon shortage" recap. However, today's email (you can read the whole thing here) included some intriguing information that I think most Bourbonr's would be interested in.
If you've read the email skip down to the "Fall Releases" section. The first paragraph is typical "there's a shortage so don't expect to find any" then there's this:
Please be warned that finding a bottle of this year's batch of George T. Stagg will be harder than ever. This batch contained 128 barrels, a similar size batch as in previous years. Unfortunately these barrels yielded very little whiskey. Some of the barrels were nearly empty, containing only 1 or 2 gallons. Storage location of these barrels varied across a number of warehouses and several floors, but 84% of the original whiskey was lost to evaporation.
Whoa! I know Buffalo Trace isn't lying when they talk about shortages, but this is a considerable hit.  For George T. Stagg, the evaporation loss has averaged 56.35% over the last 13 years. Yes, the last 2 years of evaporation loss have been in the 70's but 84% is a jump. There will probably only be 5,400 bottles of George T Stagg in the 2015 release. This is tragic news for those of us that love GTS!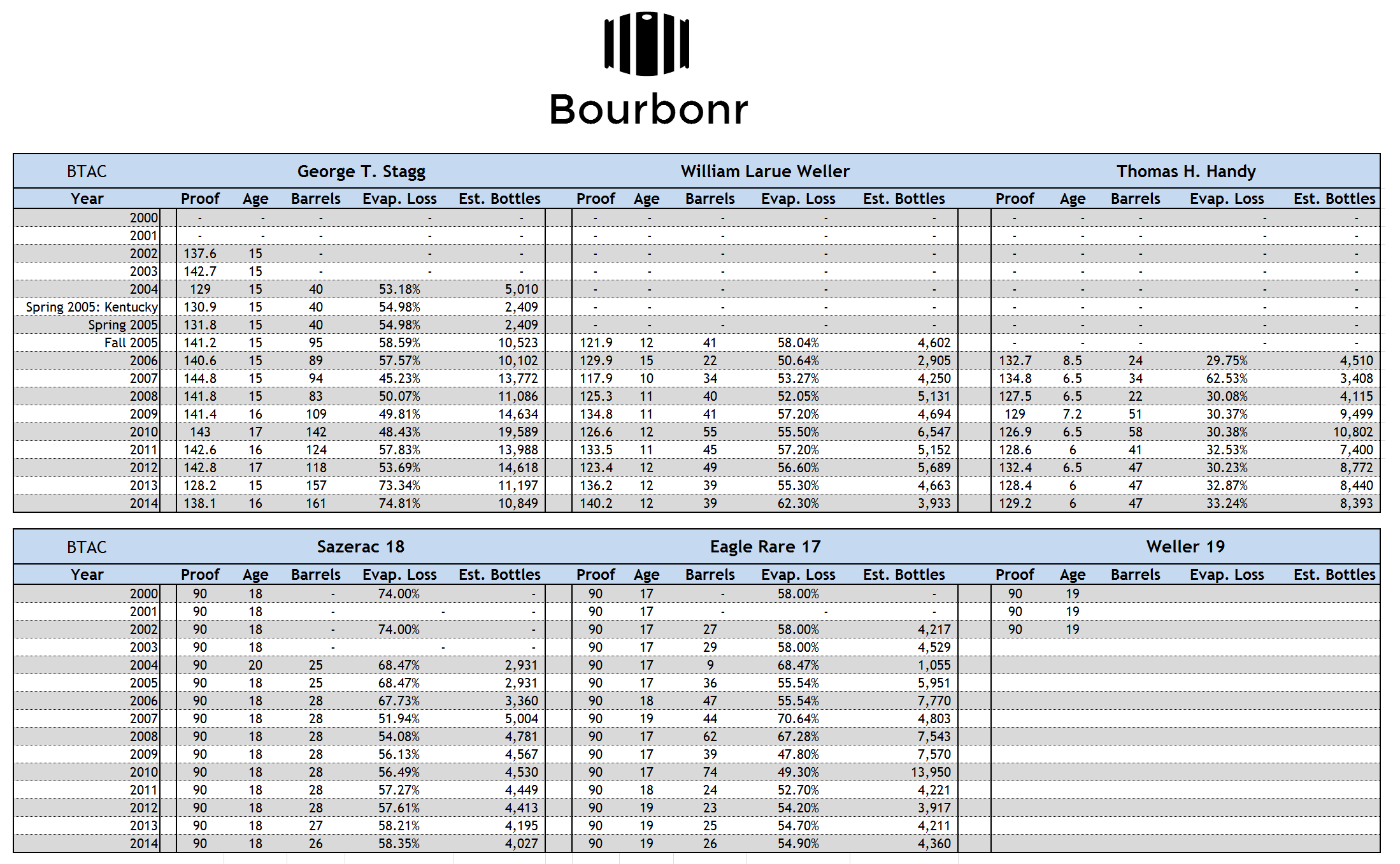 Cheers to the 2015 George T Stagg!

In other news, there's this: "Also this fall, in late October, the Van Winkle bourbons will again be released." Of course you can always track the progress at the Bourbonr 2015 Pappy Van Winkle Countdown