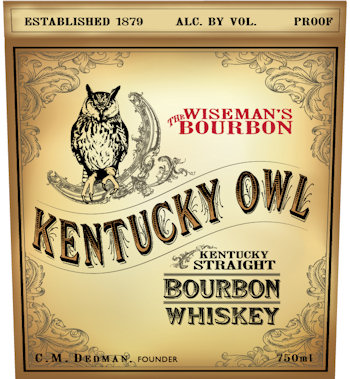 Kentucky Owl Releasing Batch 2
If you're not familiar with Kentucky Owl here is a little bit of the back story.
From Garden & Gun
Dixon Dedman is resurrecting his family's distillery one easy-sipping bottle of bourbon at a time "My grandfather used to tell us that if he ever won the lottery, he'd do two things," Dixon Dedman says. "First, he'd buy a limousine. And then he'd start the whiskey business back up." Dedman's relatives have been spinning stories about the family distillery since 1916, when state authorities shut the original Kentucky Owl down in a fit of pre-Prohibition puritanism. The fifth-generation innkeeper already had his hands full eight years ago when, at the dawn of the whiskey renaissance, a friend suggested that the time might be right to revive the distillery. But the idea stuck with him, and now the family brand is blazing its way back into liquor stores with a powerful barrel proof bourbon swaddled in velvety layers of fruit and cinnamon.
Dixon Dedman, along with his partners Mark and Sherri Carter, has built one of the more interesting bourbon brands on the market today. Sure there will be naysayers. There will be people that don't believe the story. Or, those that think this is yet another Non-Distiller Producer (NDP) cashing in on the bourbon boom. But here's what I like about Kentucky Owl. First, the fact that Dixon has been able to resurrect his families brand. It's an interesting story and there are few NDP's that can pitch a true story as good as this one (Greenbrier Distillery/Belle Meade has a similar situation). Second, they're not banking on Kentucky Owl. I'm sure they're happy with the success, but Dixon is the fifth generation to run the Beaumont Inn. Based on Beaumont's 2015 James Beard award I'd say they're extremely good at what they do. Since they're not as worried about the bottom line there's no pressure to push out a subpar product. If they don't think the product is ready they wait. This is a key advantage large distilleries have over craft distilleries or NDP's. Finally, wait until you read about the selection process for Batch #2. This is something they've put a lot of work into.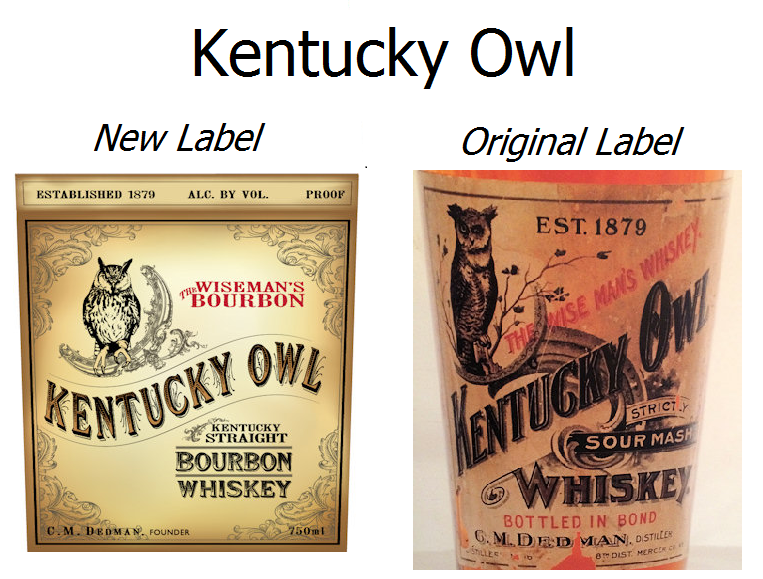 Kentucky Owl Interview
B- The first question everyone wants to know is when it will be released?
D- It's interesting to learn the liquor process from this side as I've always been on the buyers side with the inn. A lot more goes into working with distributors then I realized. Ultimately, the handle the timing of the release but it should start showing up at stores the week of August 31st. Retail average is $165, but that's another thing we learned about. Kentucky doesn't allow us to set pricing and the retailer is allowed to sell it for whatever they want.
B- Only released in Kentucky?
D- That's correct. We hope to expand distribution one day but for now we're only in KY. We could cut back on proof or add barrels to increase production, but we'd rather stay small for now with a quality product.
B- What are the specs for Kentucky Owl Batch 2?
D- Batch 2 comes from 6 different barrels all aged around 9 years. Each barrel was re-barreled into new charred oak barrels at 4 years. The batch is barrel proof and ended up being  bottled at 117.2 with 1,380 bottles produced. This is up slightly from the 1,100 bottles in batch 1.
B- What's the selection process like for a Kentucky Owl batch?
D- For batch 2 we started with 9 barrels. The 9 barrels had all been re-barreled into new charred (both char #4 and #5) oak barrels at 4 years. Out of these 9 barrels, we blended 24 different combos and started tasting. I tasted a lot blind and began to send samples to others that I trusted to see which batch they selected. We all kept coming back to the same sample and it's now batch 2 of Kentucky Owl. It is a blend of 6 different barrels. Half were char #4 and the other half char #5.
B- How does it feel to see your bottles selling on the secondary market for a lot more than retail?
D- It's the nature of the beast. Sure, it's a compliment that people like and are valuing our bourbon but at the same time our intention is to produce a bourbon people enjoy. Not a bottle that gets flipped or used as some sort of bourbon currency. We believe we've created a great product and would like to people to drink it. Probably not as a daily pour but definitely for special occasions.
B- You're the 5th generation to run the Beaumont Inn. Is there some pressure there? I imagine some awkward Thanksgiving dinners if you messed something up.
D- For me, this is my life. I was raised in it and want to continue the legacy. That's how I approach it as this is my life, not just a job.
B- What are you drinking when it's not Kentucky Owl?
D- I'm a Four Roses junkie
For those of us not lucky enough to be and Kentucky and get a bottle it may be time to visit the Beaumont Inn!