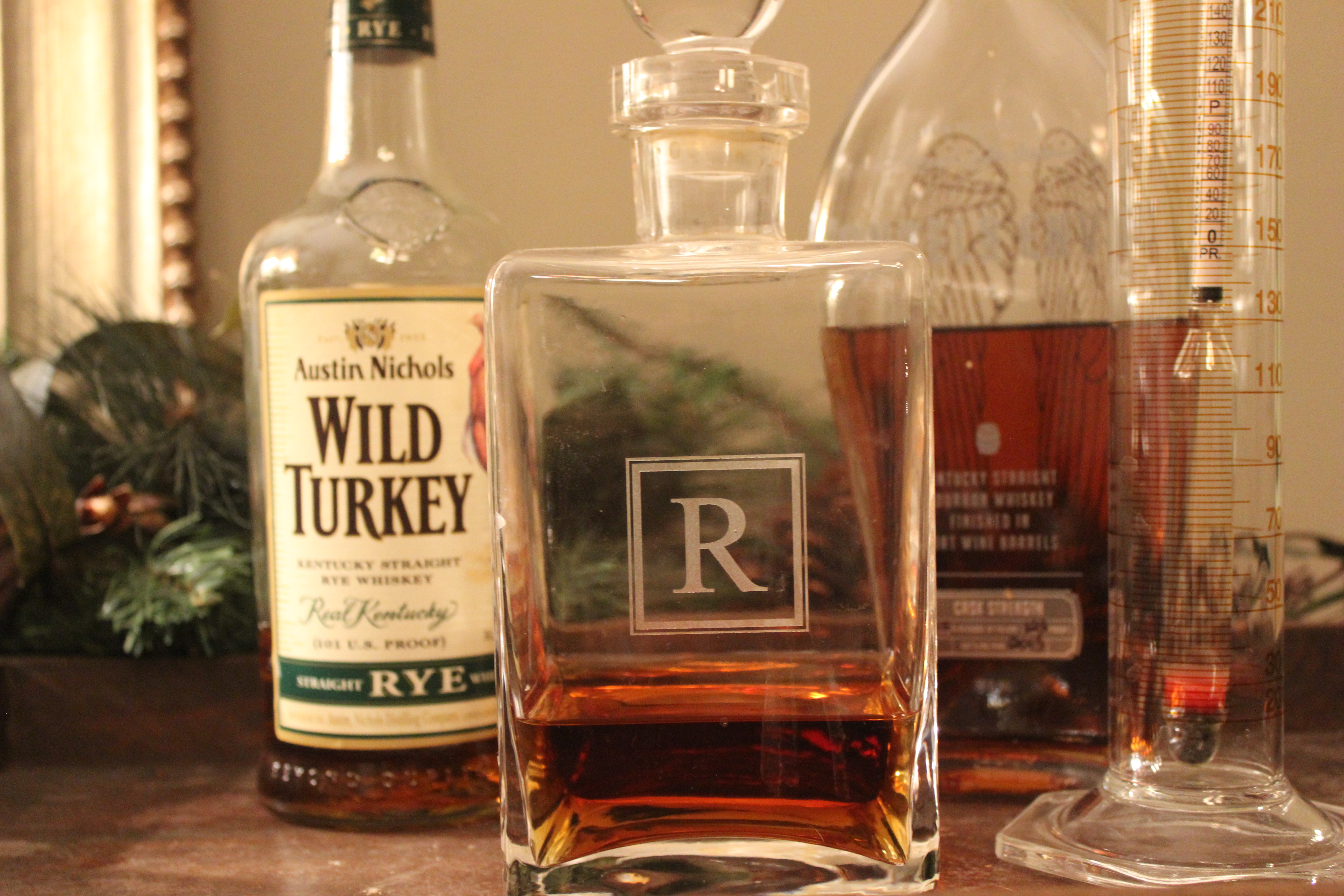 A few months back I wrote about blending or vatting bourbons. In that post I combined different bourbons to see how they tasted together. While that post was about experimenting this post is about taking those experiments and selecting a "house" bourbon. This is your daily drinker, what you give to guests and the bourbon that defines your taste. It's a big decision!
Beer and wine lovers are free to brew and make their own wine but yet if bourbon/whiskey lovers tried their hand at making their favorite spirit they run the risk of having the ATF knocking on(down) their front door. Nobody wants that. Until then bourbon nerds will continue to blend.
What is the Bourbonr House Blend? Equal parts Wild Turkey 101 rye  and Angels Envy bourbon. It is truly excellent. The beaker just makes pouring and measuring easier.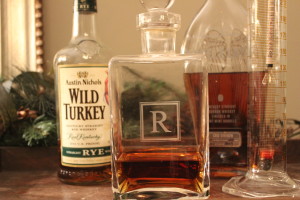 Why don't all bars have their own house blend? Everyone wants to have a "signature" cocktail or a barrel aged cocktail. I'm more interested to see a decanter filled with the bar managers favorite blend behind the bar.
Add your house blend recipe in the comments and my favorite blend will receive a free Neat glass.