I'm a huge fan of blind tasting. I've written about blind tasting and hosted quite a few of my own. After every blind tasting, I get two questions. "How can I join the next blind tasting?" And, "how can I host my own blind tasting?" This post aimed at the latter.
Selecting the Tasters
Your first step to planning a blind tasting is to figure out who will be tasting. This drives a lot of other decisions. If you plan an in-person tasting you need to figure out glassware. It's important that each taster uses the same glasses for all their whiskey. You can have one tasting using Glencairn while another uses neat glasses. Make sure there is no mismatching. The glass affects a tasters perception of the whiskey. You want as much consistency as possible.
If you're not tasting in-person you need to figure out how to get the whiskey to the tasters. I use 1 oz Boston round glass bottles for my tastings. Make sure to label them every time you pour. Otherwise, you've created a blind tasting for yourself. I always use a random labeling system. Family initials (i.e. LG, JK, BL, DB & BW below), birthdays, etc. Taste the whiskeys at random and evaluate them independently.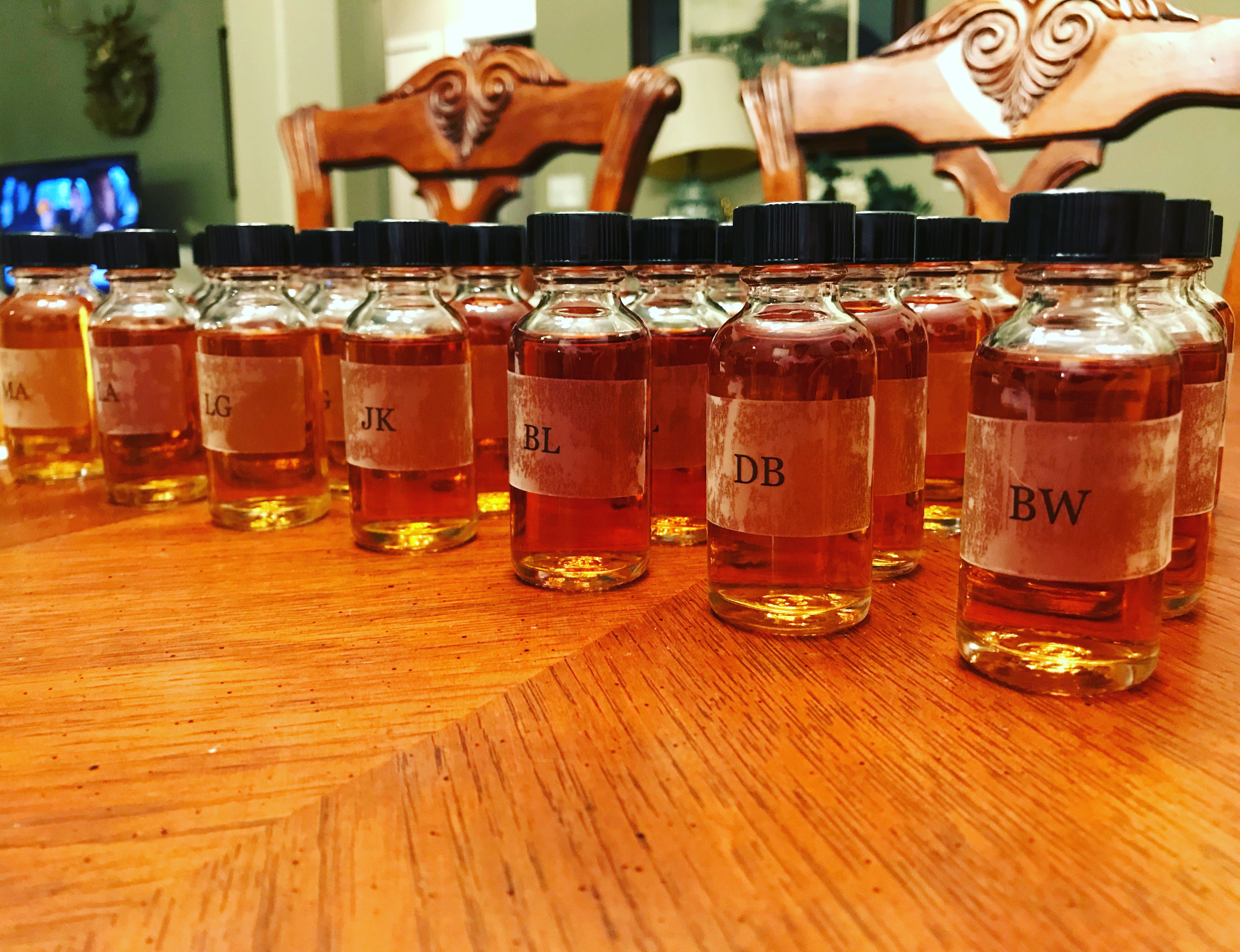 Selecting the Whiskey
This is the tricky part. It's a blind tasting so you don't want people to start making assumptions about a theme. You want people tasting and reviewing the whiskey with an open mind. Here are some things to consider. Tasting a barrel proof before an 80 bourbon is going to make the 80 proof taste like water. Stay consistent with proof. I try to stay within 10 proof points in my blind tastings. If the lowest is 90 proof, the highest will be 100 proof. Be careful of finished products. Bulleit rye and Angel's Envy rye are similar proof. But, if you taste a finished rye after tasting a straight rye it will taste like syrup. Create loose parameters. I usually go into blind tasting trying to answer a question. Does a dusty bottle taste better than its modern offering? Are Four Roses limited editions better than their private barrels? How much diversity in flavor does Buffalo Trace in mash bill #1? The goal is to have fun and learn more about bourbon.
Setting up the Tasting
If you're tasting in person you'll want to have everything ready before your guests arrive. I have water and light snacks set up. I try to keep the snacks as bland as possible. Things like crackers, nuts, and mild cheese work well. I've even tried Eric Ripert's swiss cheese trick. I pour the whiskey ahead of time. This ensures that every glass has the same amount. You don't have to pour from a decanter or some other bottle this way either. Make sure to hide the bottles before the guests arrive. Make sure that each glass is covered. Whiskey begins to oxidize shortly after its poured. Covering the glass will slow the process. Each taster should have a tasting mat with a pen for notes, the whiskey glasses, and water. You can use this Bourbonr Tasting Mat to help. Plan on pouring a .5 ounce per glass. Self-stopping pourers are a huge help in this part of the tasting prep.
If you're tasting remote you don't have to worry about this. I have tasters submit their reviews via Google forms. This makes collecting and compiling reviews a lot easier. Here's an example of the form I use. Make sure to set a date to reveal the whiskeys. This is more fun to do via Google Hangouts or another liver video chat.
You're ready to taste. Make sure everyone is using the same rating scale. For some, an 80 may be good. Others may think an 80 is average. Here is the scale I use:
0-60 – Terrible. Bottles should be destroyed
61-70 – Bad. Flavor is off as a whole but shows a few redeeming notes
71-80 – Decent. Could drink in a pinch but probably more of a mixer
81-85 – Good. I want a bottle on my shelf as a daily drinker
86-90 –  Really Good. Everyone should buy a bottle
91-95 – Great. This is phenomenal I would be willing to spend whatever it takes to get a bottle
96-100 – Perfect. This is everything you want in a whiskey and it has no flaws
It's not a perfect scale. At least we know everyone is playing on the same field.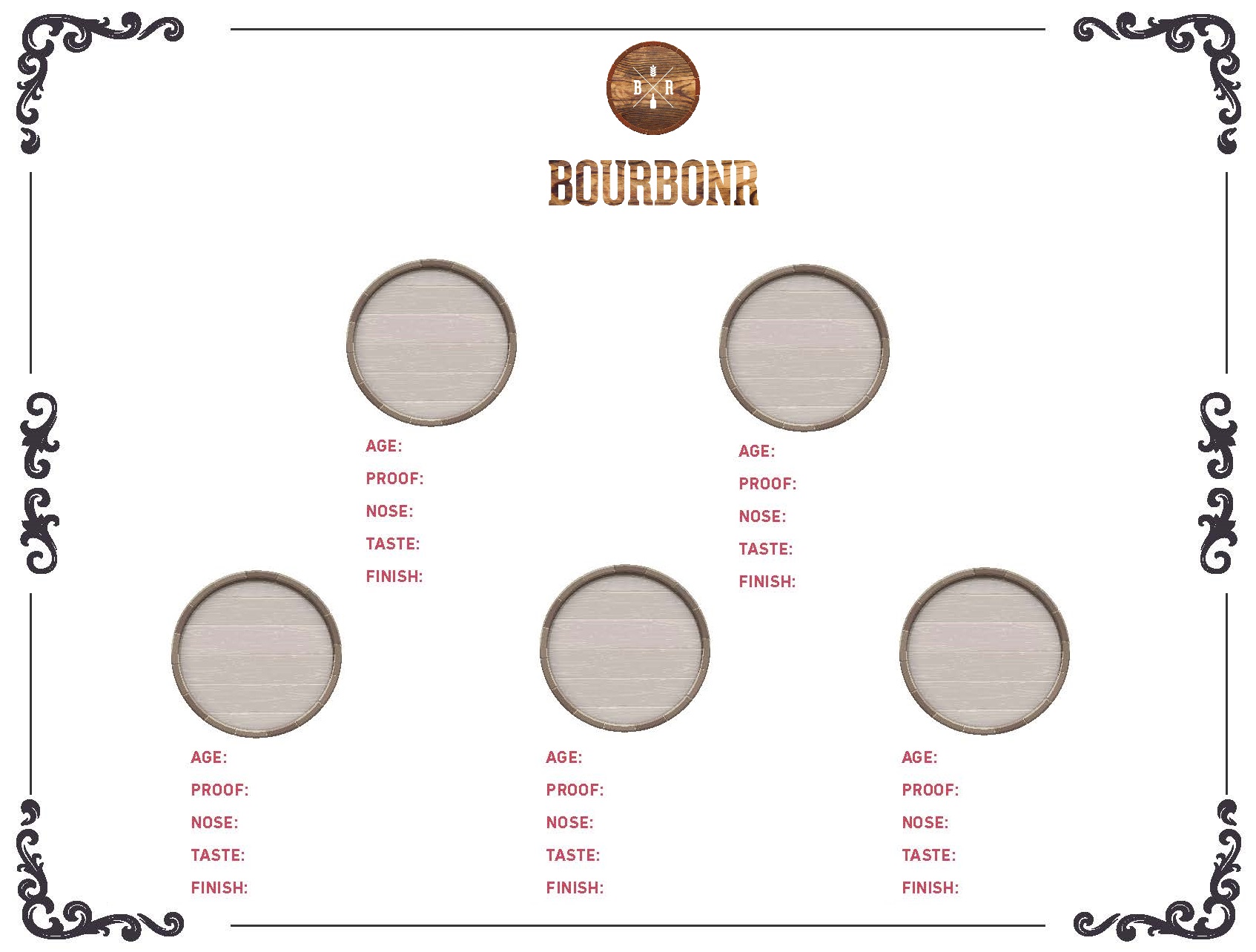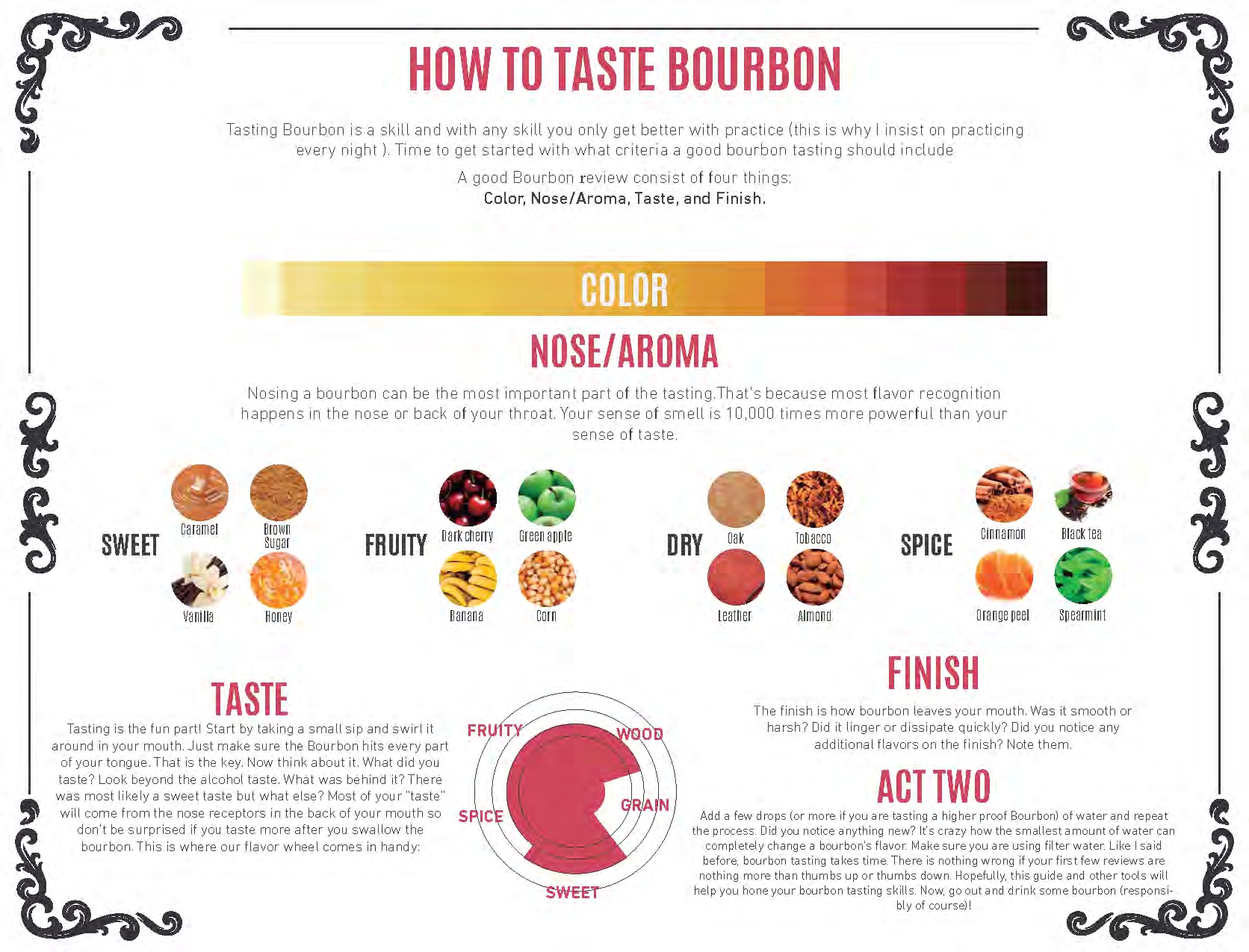 Compiling the Results
Compiling the results is easier when you're not tasting live. Make sure to select some "categories" to highlight before you get started. Start with the highest rated whiskey of the night. Was there a bottom shelf included in the tasting? How did it perform? Do you have a buddy that loves Weller? How did he rate it blind? Did anyone guess the correct whiskey? Make sure to point that out. After a short review of the whiskey's ask the tasters what they thought of the results. This is when I like to break out the bottles and offer seconds. Tasting blind brings a new perspective. Revisiting the whiskey after the reveal helps develop the palate.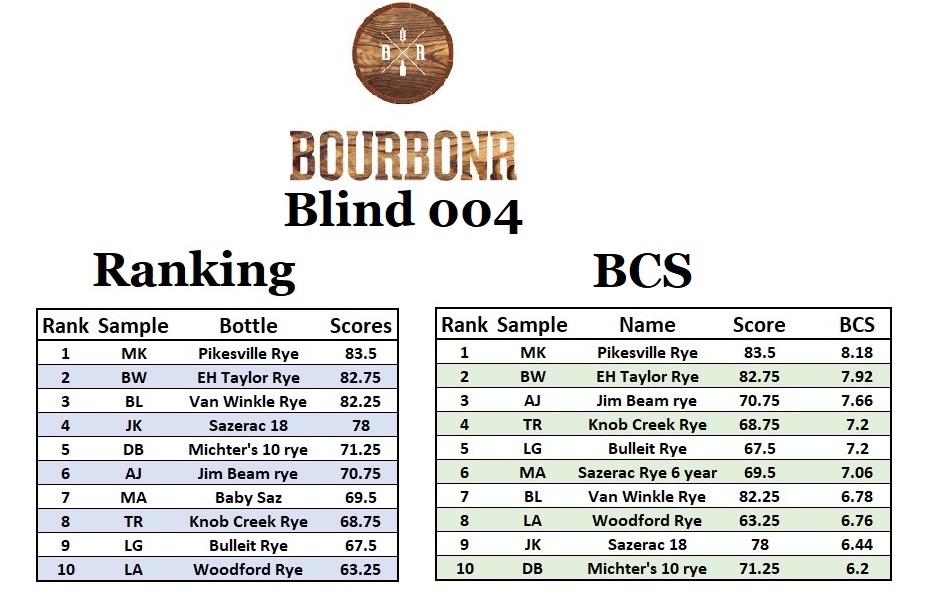 Miscellaneous Tips
Have fun but don't go overboard. If you're tasting live, plan on only 5-6 whiskeys. I usually allow 10 minutes per whiskey. Don't take it too seriously. We've all been stumped by whiskeys. I've rated whiskeys low on Bourbonr then turned around and sung their praise in a blind tasting. It happens and that makes it fun.