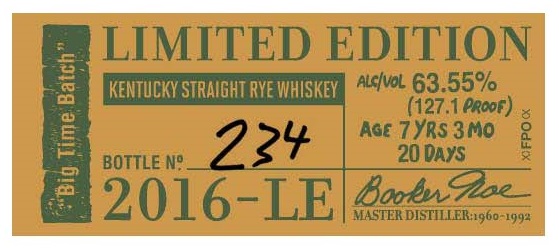 This is exciting news as Jim Beam has announced a limited edition release of Booker's Rye. It should be released later this year. If I had to guess I'd say summertime and the price tag will be in the $100 range. Similar to Booker's 25th. I've gone ahead and offered my services as the official Booker's Rye taste tester. Beam, I'll be waiting for your call 🙂 Here's the label: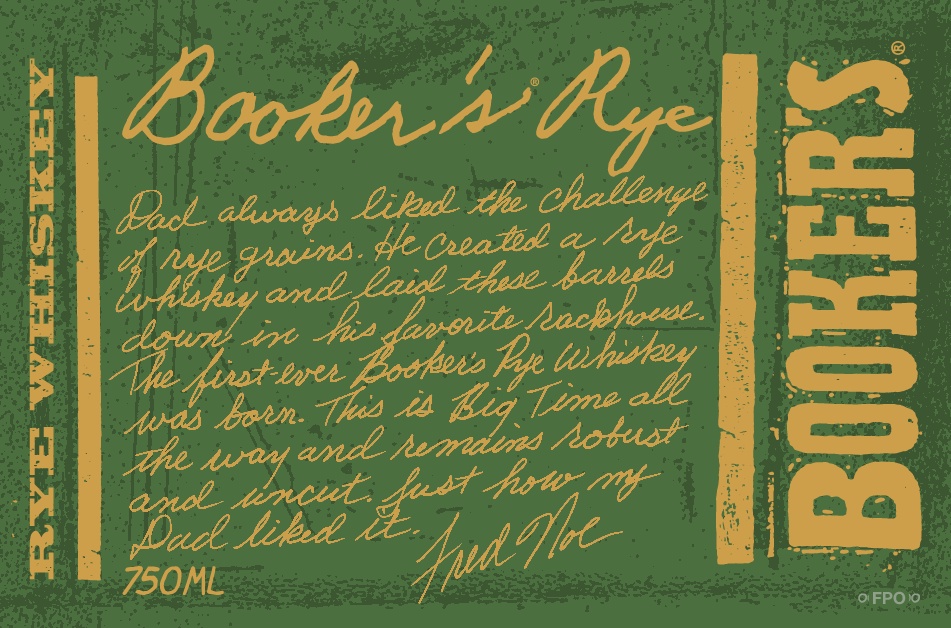 Booker's rye is probably the same mash bill as Knob Cree rye and RI(1) but it's uncut and unfiltered. Here's a statement from Fred Noe and then a Beam representative:
"I'm excited to share that Booker's Bourbon will release a special-edition liquid that fans of the brand have never seen before — Booker's Rye. Booker's Rye remains true to what fans know and love about Booker's — an uncut liquid bottled at its natural proof and full of big flavor. Barreled as a small batch late in Dad's life, Booker's Rye will be a rare, once-in-a-lifetime rye whiskey, and will be released in very limited quantities later this year."

Like all batches of Booker's, we won't be able to confirm the age or proof of this special liquid until it comes out of the barrel, but it will hit shelves later this year in extremely limited quantities. I'll share more information as soon as I am able.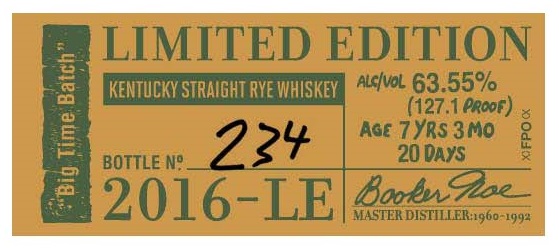 The bottle tag notes a proof of 127.1 and an age of 7yrs 3mo. While that's just a placeholder I would bet that it will be close to the final numbers. As Ryan on Twitter pointed out, the age is most likely closer to 12-13 year old since Booker passed away in 2004 and "barreled as a small batch late in Dad's life"