I've already stated my opinion on this blog about how I feel about whiskey competitions. However, a new wrinkle in the whiskey competition debate came up when Smooth Ambler took the award for "Best Single Barrel" back to West Virginia. Chuck Cowdery noted on his blog that even though MGP produced and aged the winning bourbon they didn't receive any awards (Metze Select). The discussion evolved from there.
Cowdery is a Bourbon Hall of Fame inductee, and I get his point however I would argue that the best tasting bourbon won. That should be the only thing that matters. It was a blind competition. The winner just happened to be from an NDP. If we start adding different stipulations, we're just muddying the waters even further. Do we want more whiskey competition categories? One for NDP's, One for distillers. What if they don't distill it, but they barrel and age it? What about Smooth Ambler Contradiction which is a blend of Smooth Ambler distillate and MGP bourbon?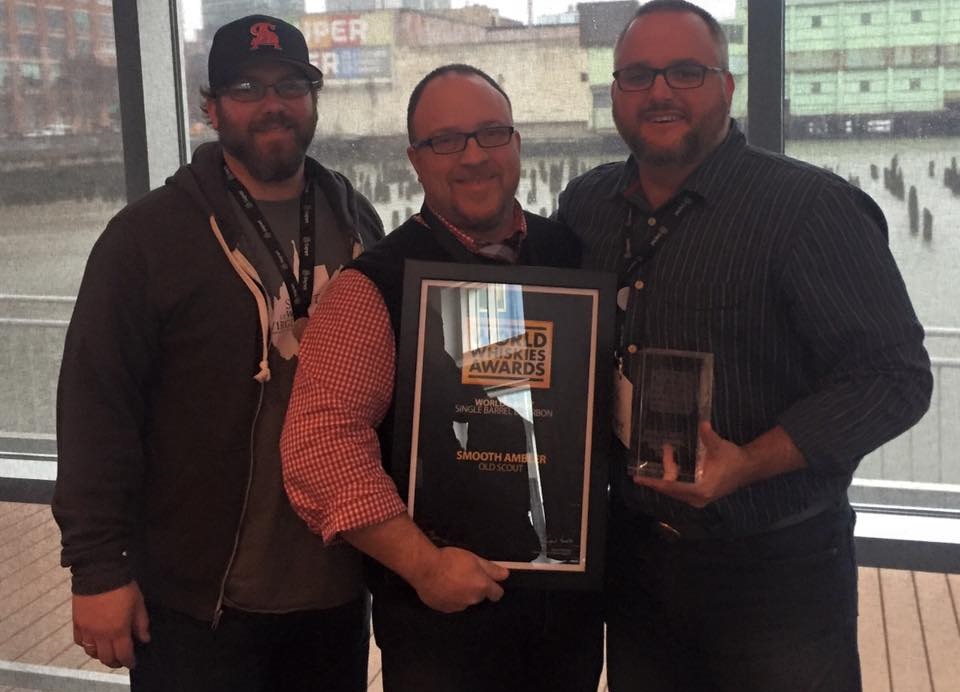 Maybe I'm biased because I like the Smooth Ambler guys and completely agree with their win. Old Scout 10 has shown up on numerous of my "favorite bourbon" lists. While they do source, they seem to be better at it than most brands. The conversation continued on Twitter with Mark Gillespie from WhiskyCast getting in on the comments.
Thoughts? https://t.co/6cv1aq2dHG

— Bourbonr.com (@Bourbonrcom) February 24, 2016
Unless you distill a whisky yourself, you have no business entering it in competitions…unless there's a sourced whisky category!

— Mark Gillespie (@whiskycast) February 24, 2016
It comes down to the question "should NDP's be in their own category?" We'd be better served to consider the benefits of NDP's in their category. Sure, some new guys that aren't aware of all the NDP's would be more informed, but I assume anyone reading this post already know who produces and who doesn't (read this if you're not sure). This will never happen, though. In no way does this help the whiskey competitions. Remember, the brands/distilleries pay to be in these competitions. That makes them the customer. Why would a competition make a decision the could upset their customers. Not saying that's right, but it is the truth. Just one more reason it's time for the GREAT BOURBONR SHOWDOWN COMPETITION!
Debates over NDP's aren't going away. They're debates that need to be had. It's up to the consumer to make good bourbon choices and not just grab the first bottle on the shelf with a "gold medal" sticker on it. I pose the question to Bourbonr's, should NDP's be separated into their own category?