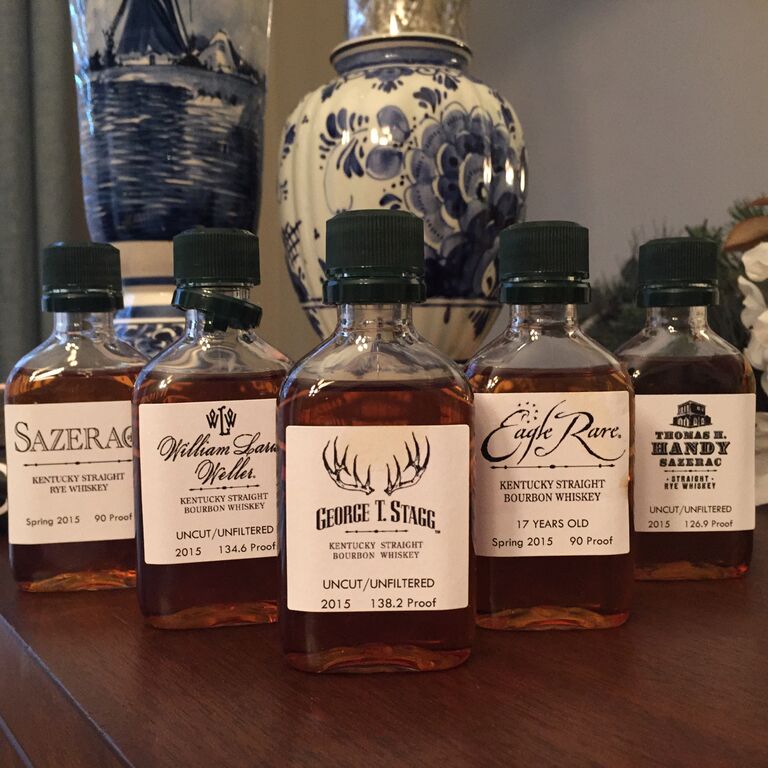 You've probably come here to read a review of this years BTAC but allow me to take a quick detour. This is a statement/observation about whiskey reviews. Every bourbon cycle I read reviews about the current year's limited edition whiskeys, and it's always "98 points", "outstanding!", "fabulous," etc. Can every limited release be a 95+? What's the problem? Is it that the reviewers haven't tasted enough 95+ bourbon to know what's special compared to what is simply good bourbon? Does a free sample change someone's opinion that much? Is it confirmation bias because we've paid $100+ for a bottle?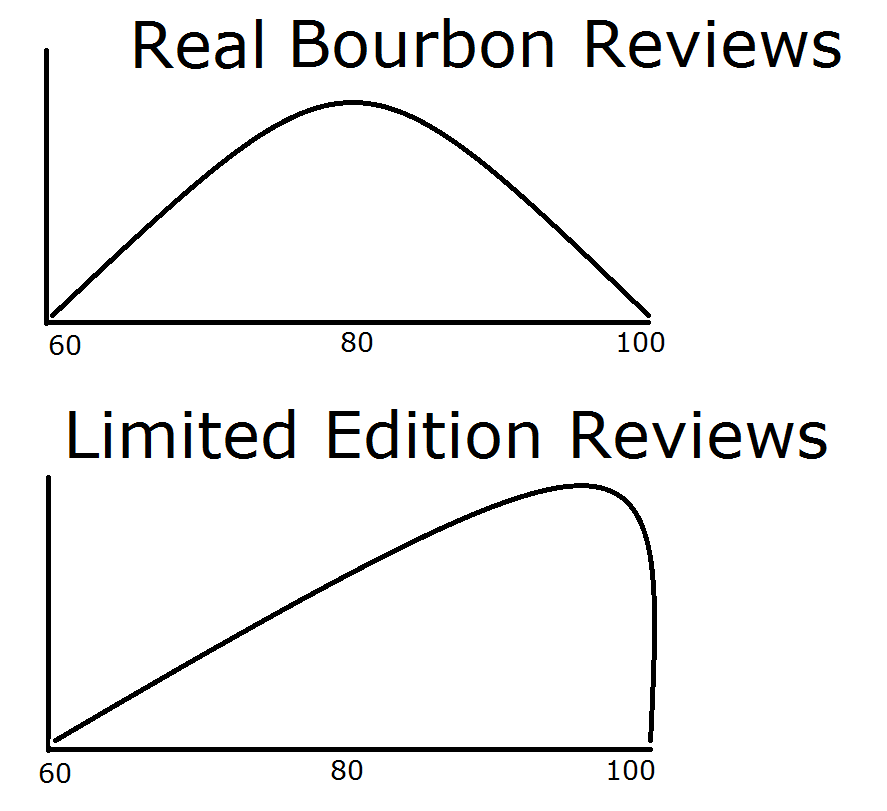 Most probably haven't noticed, but I stopped adding a numeric value to my reviews. I try to be as straight forward as possible with my flavor notes and leave it up to you, the consumer, to decide whether or not to buy. Just because I like something doesn't mean it's worth your $100 but hopefully I can provide relevant information to your decision-making process. Now, on to the good stuff!
2015 BTAC Review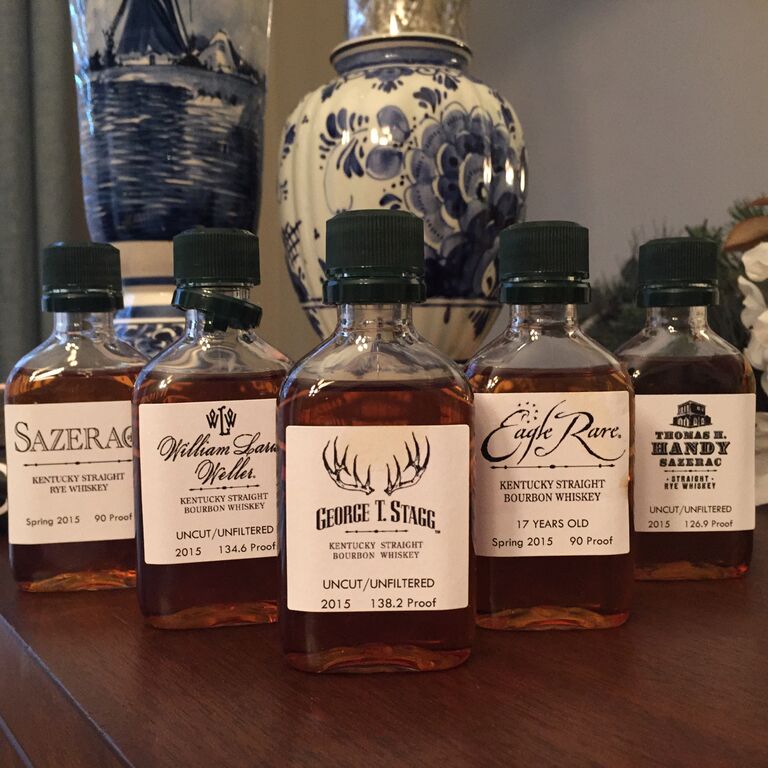 George T. Stagg Review
There's a general sweetness with a woodiness to it. I get cherries but not necessarily dark cherry. It's brighter like a fresh cherry or raspberry. It's a consistent GTS flavor, and the taste is excellent. Carmel up front, but there's a lot more going on (reminds me of mulled wine). It has some orange and hot notes on the taste and finish, but that's expected at 138.2 proof. I tasted it next to the 2014 release. They're very similar, but 2014 has a much better finish with more brown sugar and vanilla. I hate that there are so few bottles this year, but I was lucky enough to put a few of the 2014's to hold me over.
William LaRue Weller Review
The nose is honey and fruit. Like cantaloupe dipped in that cheap caramel sauce from Publix. There's a little bit of vanilla but not much wood. The taste is excellent. It's cinnamon, sweet tea with a nice creaminess. The finish is black tea and burnt sugar. It's a little bitter, but the woodiness is great. The 2015 release takes the cake in this battle.
Eagle Rare 17 Review
Woody and floral on the nose. There's a leathery sweet tobacco smell. The first sip is wood and spice. Think spicy almonds because it's not too sweet. It's w clean taste and well balanced. I get an herbal tea finish. I've always thought that ER17 doesn't get enough respect amongst the BTAC. It's the Steve Kerr of the '95 Bulls. However, this release is a little flat. Still good but seems muted compared to previous versions.
Sazerac 18 Review
Big hit of fruit punch on the nose. There's mint, vanilla and caramel, but the fruitiness is incredible. The taste is strawberry jam on butter toast and golden raisins. There's surprisingly little oak until the end of the finish. Saz 18 is a whiskey you'd like to sit and smell for an hour. Delicious. Even after I finished the pour, the glass still smells like honey
Thomas H. Handy Review
The nose is sweet with a slight nail polish smell. It has an herbal fruitiness to it. It tastes like cooked apples and cinnamon. It has the honey and vanilla with the barrel proof burn on the finish that we all love but can come off a little hot at times. 
There you have it. This is my take on the 2015 Buffalo Trace Antique Collection. While I don't think anyone will pass on these bottles because of my review, it's pretty hard to go wrong on any of these bottles. Any criticism I have is splitting hairs as they're all well above average. How would I rank them? WLW, GTS (first time in a while this has been second for me), Saz 18, ER17=THH. Are they worth their secondary prices? That's a discussion for another post 🙂
BTAC History Cheat Sheet