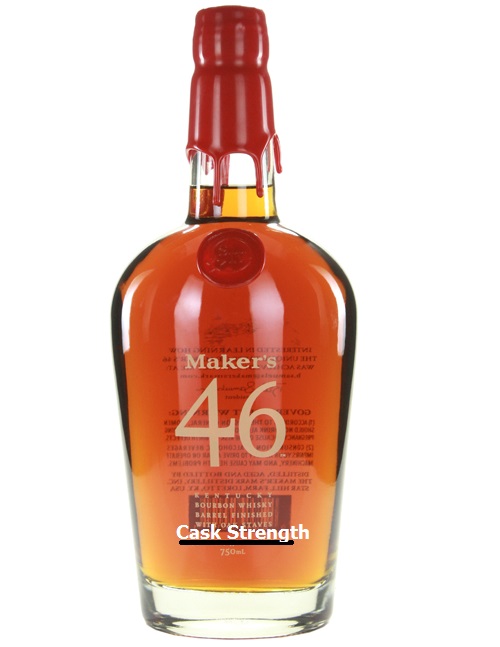 While the release of a cask strength version of Maker's 46 has been rumored for a couple of months now Maker's Mark Distillery finally released Maker's 46 Cask Strength a couple of weeks ago. While it was a distillery only release I was able to get my hands on a bottle thanks to the kindness of a fellow Bourbonr. Maker's Mark 46, which was released back in 2011, is regular Maker's Mark, but they add toasted French oak and allow it to age for an additional 2-3 months. The cask strength version comes in between 108-114 proof (mine is 108.9).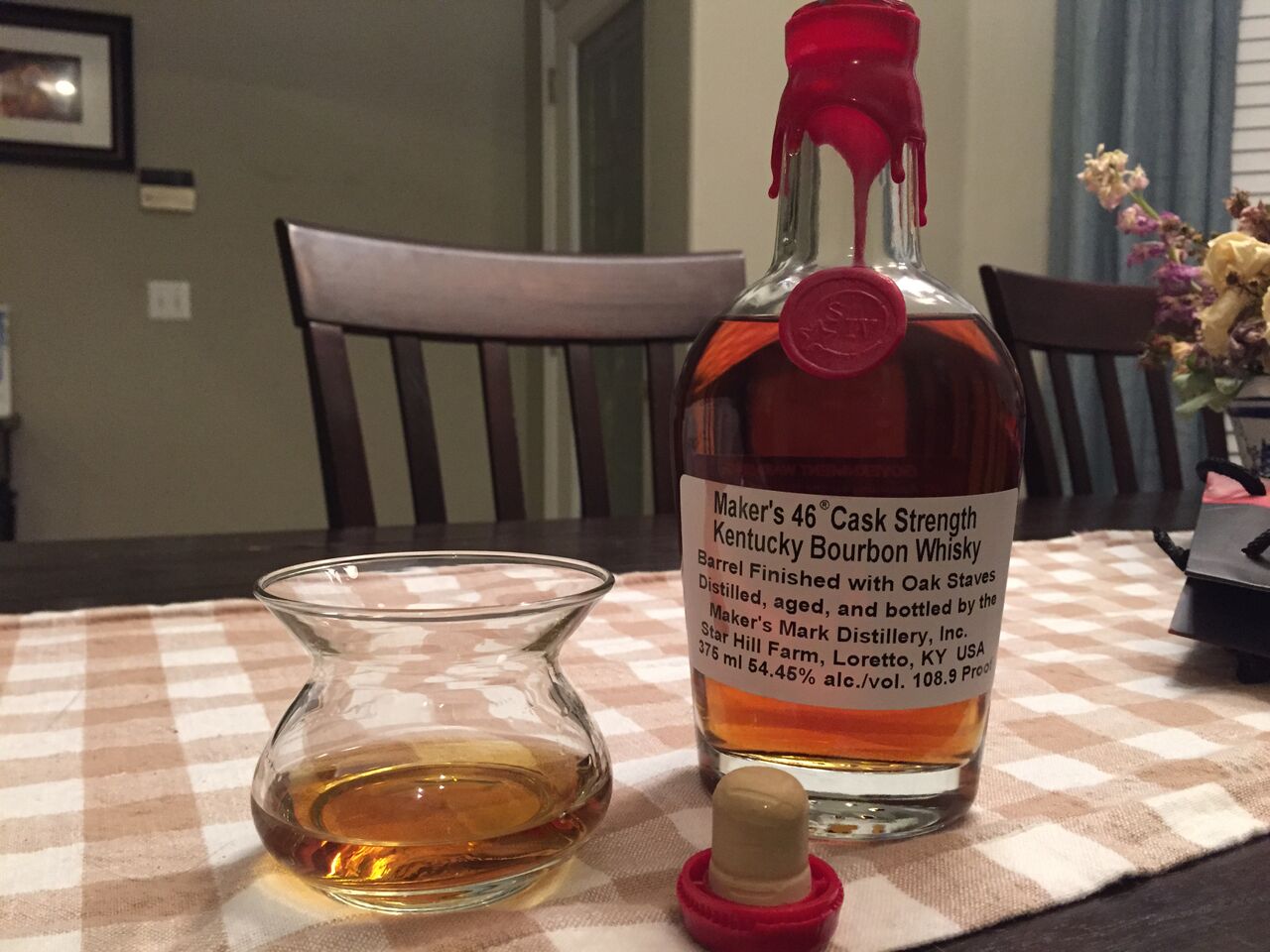 Maker's 46 Cask Strength Review
The first thing I notice about 46 is the bottle. The shape is a mini M46 bottle. It has the trademark MM red wax top with red wax seal. Then, there's a label cluttered with text that looks like I printed it on an address label and slapped it on the bottle myself. The label on my bottle isn't even straight. It is pretty funny that Maker's Mark is selling the bottle like this. Take a look at M46. The bottle is beautifully designed with the label etched on the front and back. M46CS looks more like sample bottles I give out to friends. However, I'm not here to judge the bottle but rather the contents of the bottle.
The nose is sweet like toffee and or burnt sugar. There's some dark fruit with a little bit of cinnamon. I've tasted this several times now, and the taste is nice but nothing that complex. It's more burnt sugar from the nose with orange peel and baking spice. I was hoping for oak but it just barely shows up on the finish. M46CS is good but nothing to go crazy over. Spend $38 and get a 375 ml bottle when it shows up at retail. You'll enjoy the pour, but I wouldn't look to the secondary or pay anything more than retail