I've had this review planned out for a while. After the BTAC announcement this week I thought it'd be nice to talk about some whiskey that you have a chance to find!
Breuckelen Distilling started in 2010 in Brooklyn, NY. In the craft world, that makes them an elder. Breuckelen continues to plug along and doing things their own way. They're willing to experiment. But, they also focus on making a truly New York product. I believe we've all been burnt by craft products before. However, there are new Bottled-In-Bond craft products popping up every month. I decided to give this one a full Bourbonr review.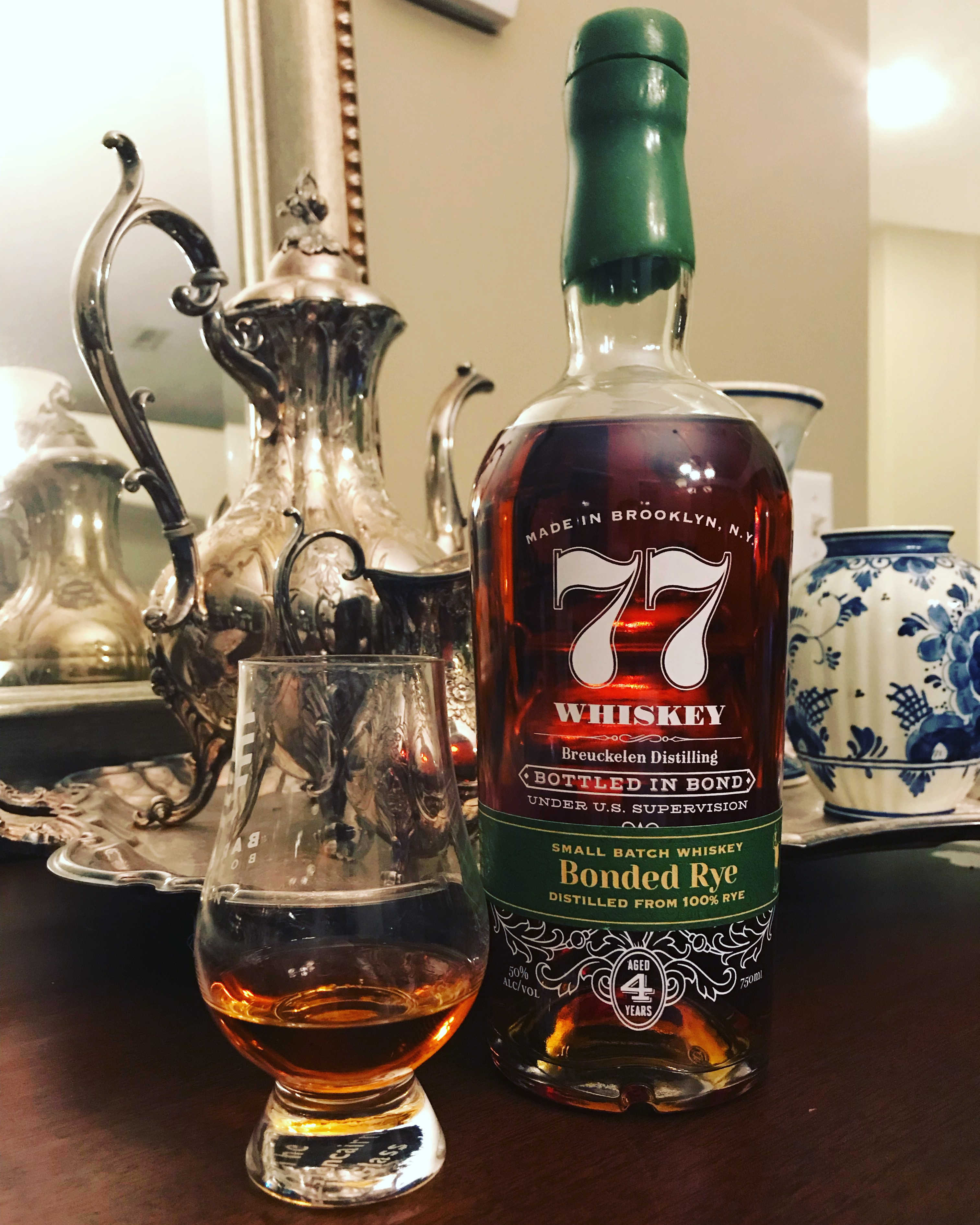 Age: Minimum of 4-Years
Proof: 100 Proof
Barrel: 53-Gallon
Mash Bill: 100 New York rye
Price: $74 (free shipping if you use "select1" :))
If you're unfamiliar with Bottled-In-Bond (BIB), here's a quick refresher. BIB regulations require a product to be a minimum of 4-year-old, 100 proof, distilled by the same distillery and from the same distilling season. It's a stamp of quality that dates back to the Bottled-in-bond Act of 1897.
Review: This rye is sweet up front. The initial nose is subtle fruit with caramel, vanilla and mint. There are notes of black pepper, licorice, and cinnamon. It's well balanced throughout. There's a strong finish with oak and a reminder of the 100 proof. It fades to fruity notes of raspberry and melon.
Conclusion: This is a really good whiskey. As most know, I started Seelbach's as a way to bring great craft products to a larger market. After I sampled this bottle, I made sure it was available on Seelbach's. If you're a rye whiskey looking to change things up I'd give this a try.