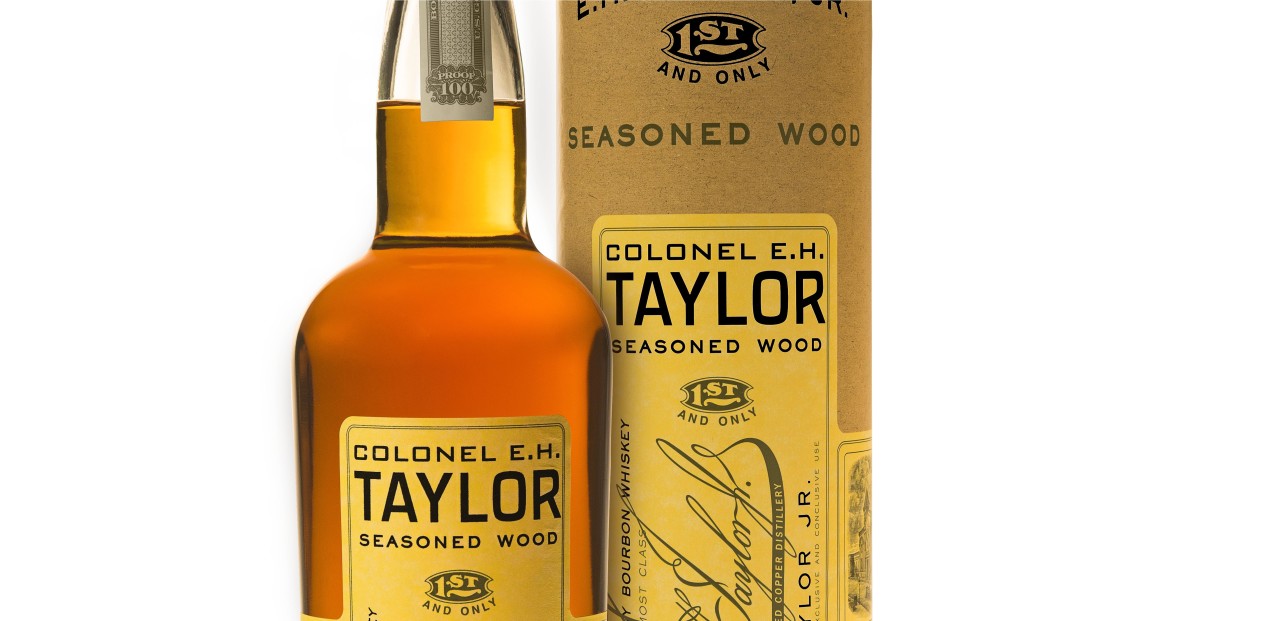 We continue Bourbonr "Wheated Week" with a review of Buffalo Traces E.H. Taylor Seasoned Wood. Going into this review, I thought "I better tread lightly." Without tasting, one side bourbonr's will curse Buffalo Trace's name for this new release. They'll claim it's overhyped garbage from a greedy distillery. Sure, they'll probably try a sample at a bar or from a friend but be prepared for some fireworks in their tasting notes. Now to the other side. This is the guy that can't wait to spend whatever dollar amount it takes to get this new bottle. If he doesn't turn around and flip it for a profit expect tasting notes in ALL CAPS. Words like "phenomenal" and "best ever" will flow freely. Where do I fall into these two camps? I'm not exactly sure. But, I wanted to try it first before voicing too much of an opinion.
Enough dialogue. Onto to the review.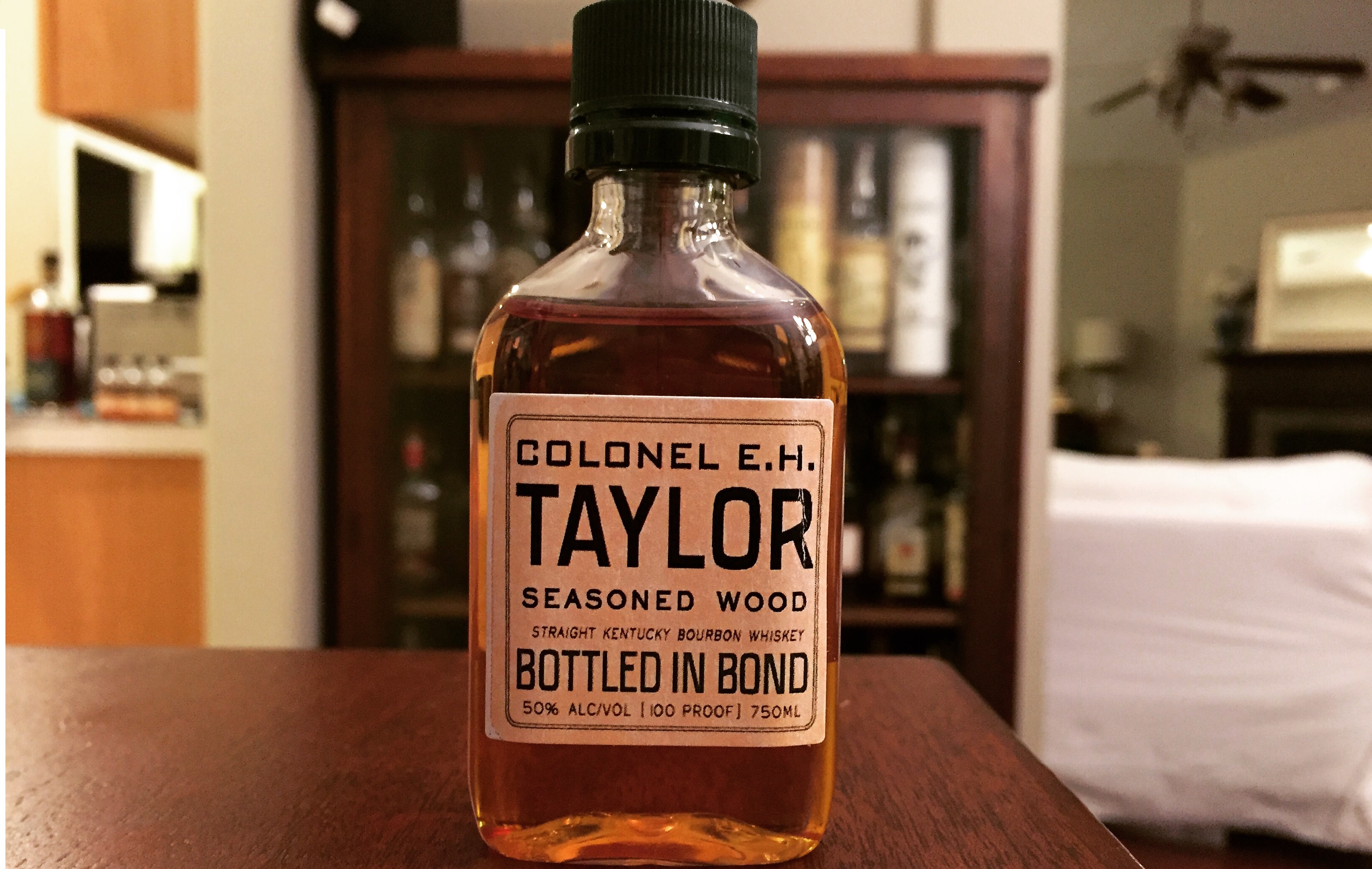 E.H. Taylor Seasoned Wood Review
The initial notes are brown sugar, caramelized sugar and dried cherries. There's a little bit of orange peel on the taste. It's much sweeter than I would expect. The oak and dry notes are saved for the finish. There's a little bit of spice but not a lot. It's well balanced on the sweeter and dark fruit side.
Conclusion:
This is a good bourbon. I would pay the $70 retail for this bottle. However, that's not really the standards we can judge these kinds of special releases by. I'm sure the secondary will be in the hundreds of dollars. In that case, it's not worth it. It reminds me of an excellent Old Weller Antique store pick mixed with Weller 12.
Back to the dialogue.
Buffalo Trace should have released the age. That's a swing and a miss in my opinion. No one cares what kind of weird concoction the barrel was dipped in before aging. We want BTAC like details: Age, barrel numbers, barrel evaporation and warehouse locations.
With a little detective work, we can make an educated guess at the age. Buffalo Trace claims it's aged "well over a decade." I would assume that's somewhere between eleven and nineteen years. If it were more than that, they probably would've said over "two decades." Now that I have a range I looked to see if Buffalo Trace had ever done anything similar to Seasoned Wood. Wouldn't you know, in 2006 Buffalo Trace released in their experimental "Fire Pot Barrel." Below are the details about the Fire Pot Barrel release:
Bourbon was aged in a barrel that was heated to 102 degrees Fahrenheit for 23 minutes. This extra heat dried the wood of the barrel to an extraordinary degree to examine how that might affect bourbon flavor. The whiskey has a smoky nose, and hints of fruit and tobacco on the pallet.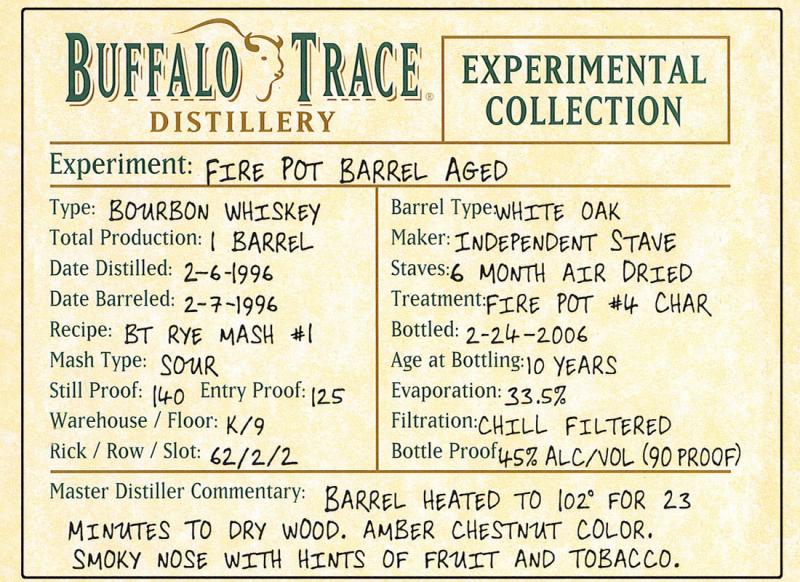 Fire Pot was a rye bourbon but it would make sense that Buffalo Trace also tested this barrels on a wheated mash bill. A distillation date in 1996 puts it right around 19 years old. Or, "well over a decade". I could be wrong but this timeline and circumstantial evidence lines up in my mind. Seasoned Wood didn't taste like a 19-year-old bourbon to me. Maybe it was tanked. This would explain why BT didn't give an age because they didn't want people to know it was tanked? The mystery continues.
There's been talk over brand confusion with a wheated E.H. Taylor. Here's how I see it. Buffalo Trace has a wheated experimental bourbon. They could throw it in a Pappy Van Winkle bottle and charge $250. I imagine that creates a lot of problems with whatever agreement Buffalo Trace has with the Van Winkles and their brand. Weller is the next best alternative. Again, the only match here is the mash bill. We would be asking "is a one time release?" "is seasoned wood joining the antique collection?" However, with the Taylor line they've already introduced "experimental" releases to us. We compare it to Cured Oak and Tornado. While the mash bill doesn't fit the price point and one-off release does. It seems that Sazerac is trying to pitch the Taylor line and limited releases on the high end with 1792 following the same formula at a lower price point.
This is probably the most I've ever written on a single review. What do you think? Will you buy a bottle?