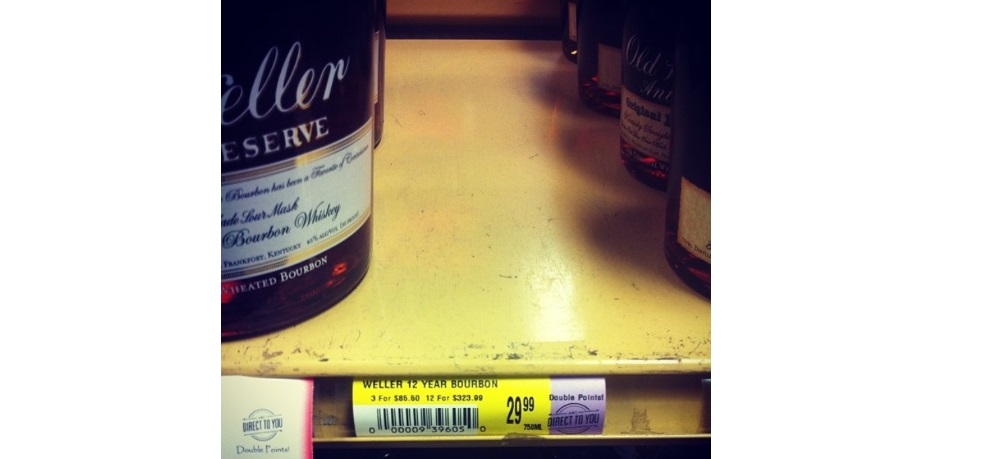 The Weller Effect
I'm sure you've noticed a trend of empty Weller shelves over the past few years. It's not William Larue Weller that you can't find. It's not even W.L. Weller 12 or Weller Antique. It's the entire Weller line that can't be found. A year and a half ago I wrote a post about Weller Antique and Special Reserve being the "available" wheated bourbon option. Since then, things have changed drastically. I haven't seen Weller Antique in months and Special Reserve sparingly. Retailers tell stories of guys cleaning them out as soon as a Weller bottle hit the shelf. Is this the bourbon version of trickle down economics?
Weller has long been a favorite amongst Bourbonr's but the last few years have been something of an anomaly. Weller's roots are from Stitzel-Weller but has called Buffalo Trace home for more than a decade. Others have pointed to my Poor Man's Pappy (SB Blend) post. Even though that is one of my most popular posts, it was more "riding the wave" than creating it. With the rise of Pappy, was Weller able to hang on to the coattails? Yes, it's a great bourbon at a great price. However, there's plenty of other bourbons with a similar price/quality ratio. In my opinion, Weller has the perfect storm of sellable factors. Price/quality ratio. Different (wheated). Pappy's cousin. Take a look at search volume for the two brands:
Maybe it's just the popularity of bourbon? Lets take a look at three other brands in a similar price point. There's an increase but nothing like the increase in the Pappy/Weller brands.
There's no denying the quality of Weller line. They're good and affordable. Good and affordable has been a common combination in the bourbon world for many years. Next, it's different. Weller uses wheat instead of rye. Would a new bourbon drinker pick up on the difference? Probably not but they'll know that it's good and assume it's because they dropped the wheat for the rye. Plus, it gives them info to impress friends with. "I love wheated bourbon" sounds good in conversation. Finally, and most importantly, Weller is Pappy's cousin. Yes, it's the same mash bill from the same distillery. While each of these things on their own isn't enough to get the hype train moving combined it's a perfect storm.
This isn't a bad thing. Weller is great bourbon and I'm glad it's getting recognized as such. The problem is people are starting to pay $100+ for a bottle of W.L. Weller 12. $100! It's crazy to me that someone would pay that much for W.L. Weller 12 but it's a difference of perspective. Lets use the new(er) to bourbon drinker as an example. He hasn't been able to find Pappy but he's heard that it sells Pappy for $500-$2,000 in some stores and online. One day he visits his local store and the owner pitches him Pappy's Cousin for the low price of $100. It sounds like a deal! While very few people are paying the "secondary" prices for Pappy what they're doing is setting a new reference point for price. In my mind, Weller will always be a $30 bottle. For others, it's a steal as a Pappy alternative for $100. Still questioning why Buffalo Trace hasn't drastically raised prices for Pappy?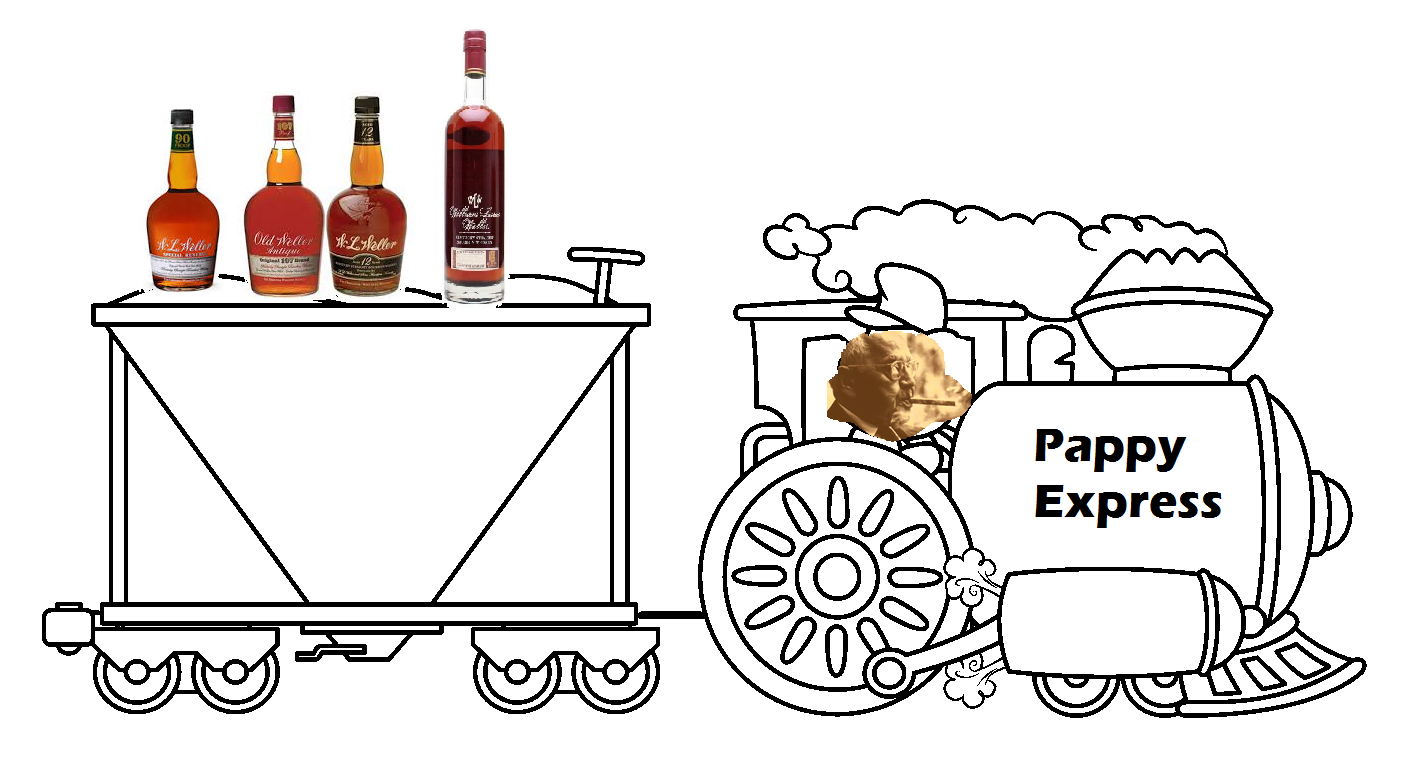 This bourbon trickle down effect can also be seen with the Four Roses. Their Single Barrel Limited Edition pushed the popularity of Four Roses Store Picks even higher. That's my guess for why Four Roses decided to discontinue the FRSBLE. The trickle down bourbon effect has affected numerous other bottles over the last couple of years. Want a bottle of Elmer T Lee? What about Sazerac Rye? I assume this is what Buffalo Trace was hoping would happen with Stagg Jr. however, it didn't seem to work the same way. They should have gone with William LaRue Weller Jr. 🙂