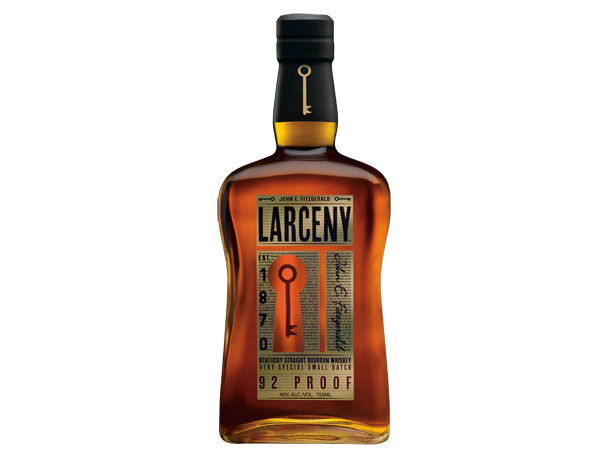 Larceny Bourbon from Heaven Hill
Each month we try to select a bourbon of the month for a group review. We want to make the bourbon choice accessible but at the same time something you don't see at every local liquor store. That is why we think Larceny is a great pick for the month of September. Heaven Hill released Larceny Bourbon in late 2012 and pretty soon after that speculations claiming that Heaven Hill would discontinue the Fitzgerald line were rampant. In an interview with Fred Minnick Director of Corporate Communications of Heaven Hill Distilleries Larry Kass said "No, we will keep selling Old Fitz Prime 80 proof, Old Fitz Bottled-in-Bond and Very Special Old Fitz 12 year old in current markets," Kass says. "We are eliminating the Old Fitz 1849 SKU, but that was a very small number of cases." This is good news since Old Fitz 12 is one my my favorites at the price (I did stock up on a few bottles just in case). Although, after trying Larceny it more than meets my wheated bourbon needs. Plus, it's tough to beat at $25.99
Distribution of Larceny is still pretty limited depending on your state. Luckily, Bob at Liquor Town was kind enough to set aside a case of Larceny just for Bourbonr readers. Give him a call at (315) 668-6986 and he'll take care of you. P.s. If you ask he may still have a couple bottles of Weller Antique left which the trickle down affect of it's older brother has caused shortages.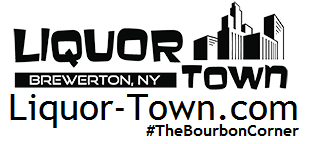 About Larceny Bourbon
Larceny Kentucky Straight Bourbon has its origins in the long and colorful history of John E. Fitzgerald and the storied Old Fitzgerald brand. Old Fitzgerald's roots go back to 1870, when, according to lore, John E. Fitzgerald built a distillery on the banks of the Kentucky River and sold his fine bourbon exclusively to steamship and rail lines and private clubs.
Group review will start September 9th at 9PM EST 
Hope to have everyone join!