Famed Stitzel-Weller distillery to re-open
UPDATE: It's finally official
Wednesday we learned that Diageo would be investing $2 million to renovate the original administrative building at the distillery, "to bring to life the history of the Stitzel-Weller Distillery through artifacts from the site's archives; a whiskey education section; an homage to the people, land and water of Kentucky; and a celebration of the heritage, brands and people behind Diageo's award-winning collection of American whiskeys." That would be Bulleit and what Diageo is calling their "evolving craft whiskey portfolio," which includes the Orphan Barrel Whiskey Project.
Whisky Advocate just ran a story stating that the famed Stitzel-Weller distillery will be back in action in 2014.
So far not other details have been released. If it weren't for Whiskey Advocates story I would say this is still at the rumor level. However, they appear to have a couple reliable sources feeding them the same info. Diageo appears to be the company responsible for the resurrection of SW
Wheated bourbon fans across the country are jumping for joy right now! Hopefully they will still be jumping for joy once all details are released. Keep in mind that Diageo does not own a wheated brand. This could be a play on the name only. Time will tell but I'm hoping for the best.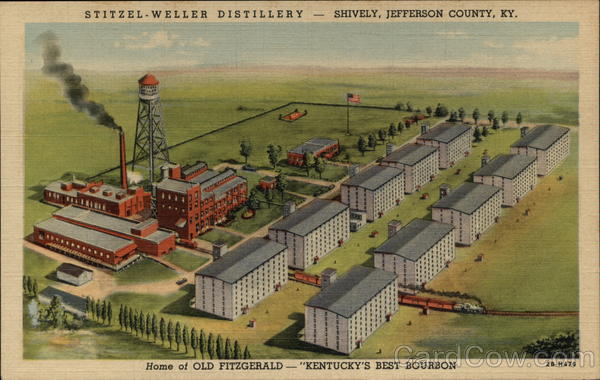 As for now, the guessing game begins as to what brand Diageo will use the distillery for. Bulleit Wheated?!
What Diageo or Stitzel-Weller Whiskey is your favorite?
Add it to your Whiskey Library and start reviewing bourbons now!